Cycling in Shizuoka provides a variety of amazing experiences for all levels of cyclists and two wheels will give you the freedom to Explore Shizuoka.
Mountains that rival that of Europe and abundant quiet roads where cars are seldom seen.
A labyrinth of well-paved roads and narrow country lanes with surprises around every corner – It is no wonder that secret is finally starting to get out to global cycling enthusiasts.
Cycle tourism in Japan has grown fast in recent years has seen more traditional destinations (France, Italy & Spain) quickly becoming overrun by cyclists on their European holiday, especially during the peak summer.
Japan offers the cycling enthusiast a chance to explore some of the best riding in the World, to enjoy an unsurpassed level of respect on and off the road, and an ability to explore roads that twist and snake through ancient villages and rice paddy fields.
Within easy reach of Tokyo and Osaka, easily accessible by bullet train, Shizuoka Prefecture is one of the best regions in Japan to ride your bike.
With expanses of natural environments Shizuoka offers the cyclist great contrasts across short distances.
The landscapes and terrain within the western region famous for its green tea plantations are very different from the plains, farms and rice fields that surround Mt Fuji, which is then in turn very different to the rugged and steep coastal roads of Izu Peninsula.
Shizuoka also offers something for cyclists of all types from beginners right through to passionate cyclists – city cruising to mountain downhill chargers to hardcore hill climbers.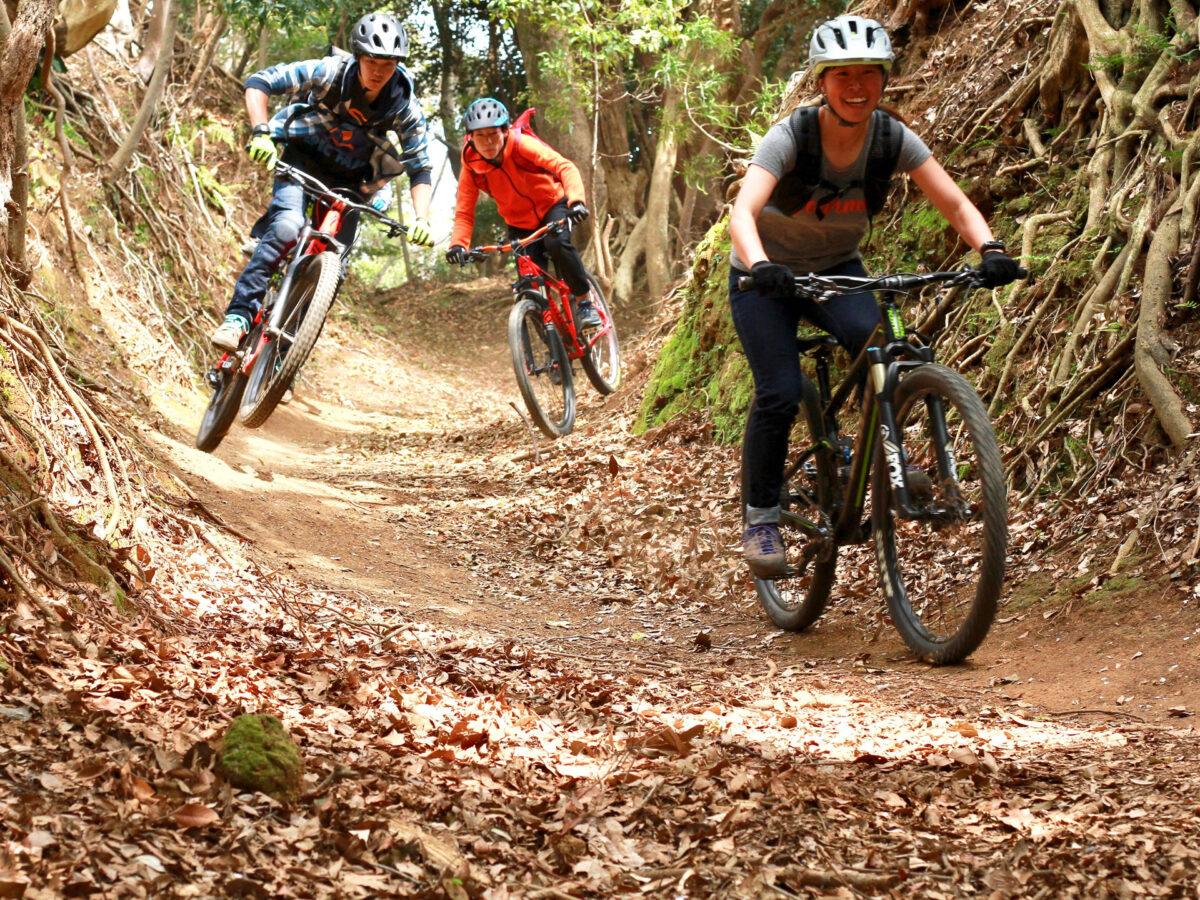 A good cycling destination is not all about the riding and it is important to have a diversity of key experiences in addition to cycling and with amazing regional food.
Particularly around the Izu Peninsula and lower slopes of Mt. Fuji, there is plenty on offer to refuel the weary body after a long day on the bike.
Multi-day bike touring, whether guided or self-guided, is a great way to delve deep into a region and a culture, with close proximity of towns Shizuoka is perfect for 5-7 day trips.
Check out some of the extensive cycling guides on Shizuoka Guide