There is nothing more memorable than hitting a perfect tee shot straight down the fairway, with Mt. Fuji so close, it literally towers over you! If you are looking for an unforgettable golf destination and experience, the Gotemba and Oyama valley awaits! Just a little over an hour from the bustling Tokyo city lies a valley abundant with natural hot springs, wide-open countryside and 20 amazing golf courses.
This resort rich area has undoubtedly the best views that you'll find anywhere in Japan of the famous mountain. The land gently sloping away from Mt. Fuji beckoned for golf course construction. Japan's budding resort and golf industry stepped up with the best domestic and the world's most famous course designers to accentuate this spectacular and memorable scenery. Match this with numerous natural hot springs, the unique culture and fine local cuisine and you've got a must experience new golf destination.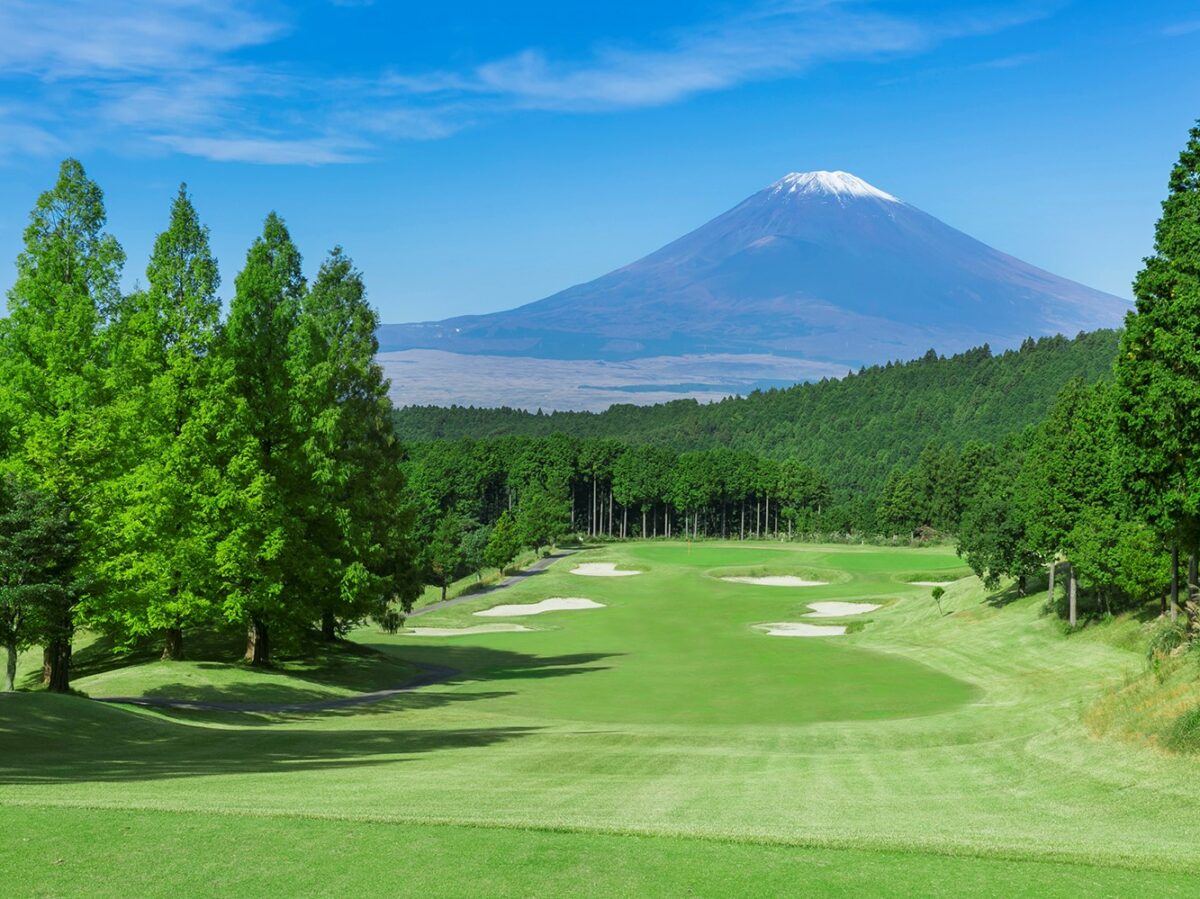 Golf Courses
Fuji Country Club
Gotemba city, Shizuoka
Holes: 18 | Par: 72 | Length: 6,789 y | Course Rate: 72.4 | Type: Private
Course Designer: Shiro Akaboshi
Fuji Country Club is a traditional course designed by one of Japan's most prolific designers of the era, Shiro Akaboshi, and was founded way back in 1958. The clubhouse is even a registered cultural building and this course is always impeccably groomed year round! Each hole is memorable in its own right, but add in Mt. Fuji views from almost every hole and it's outstanding!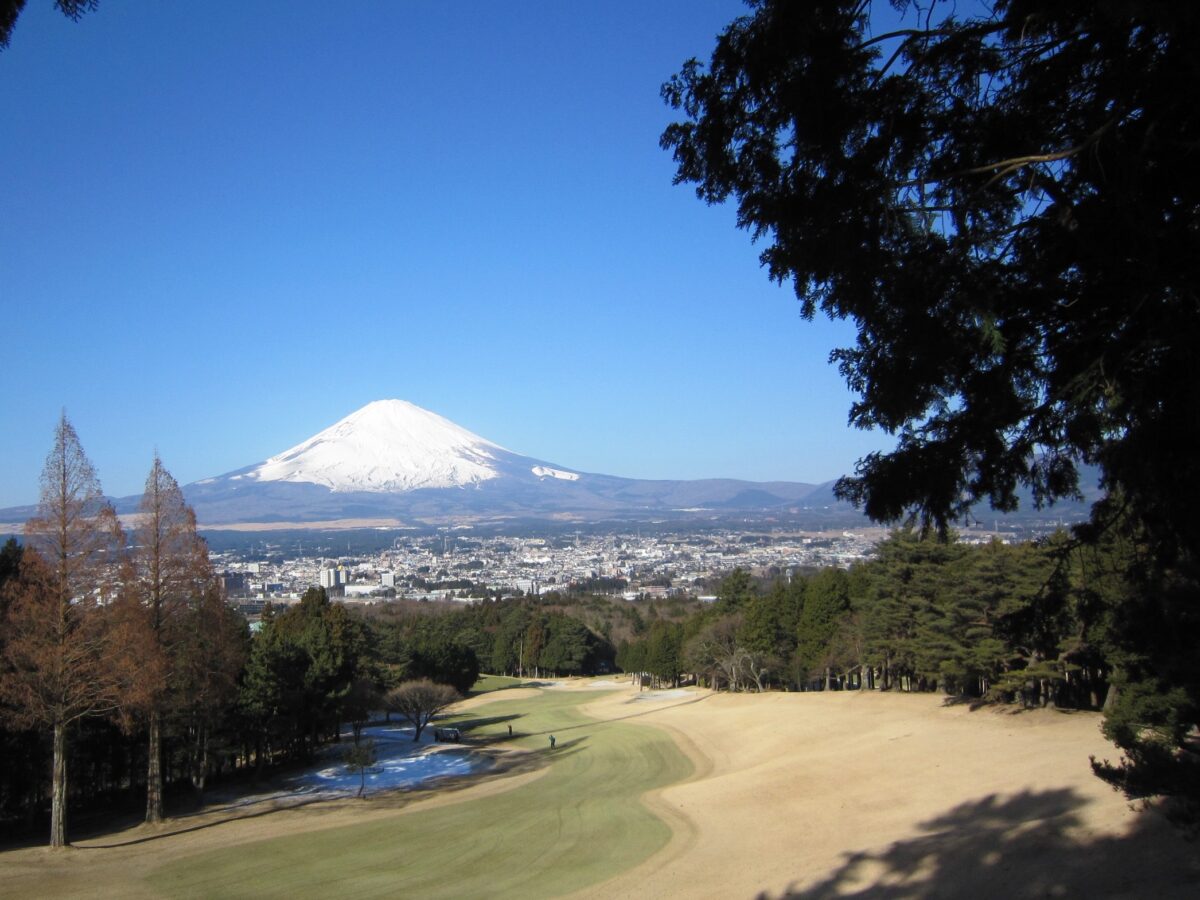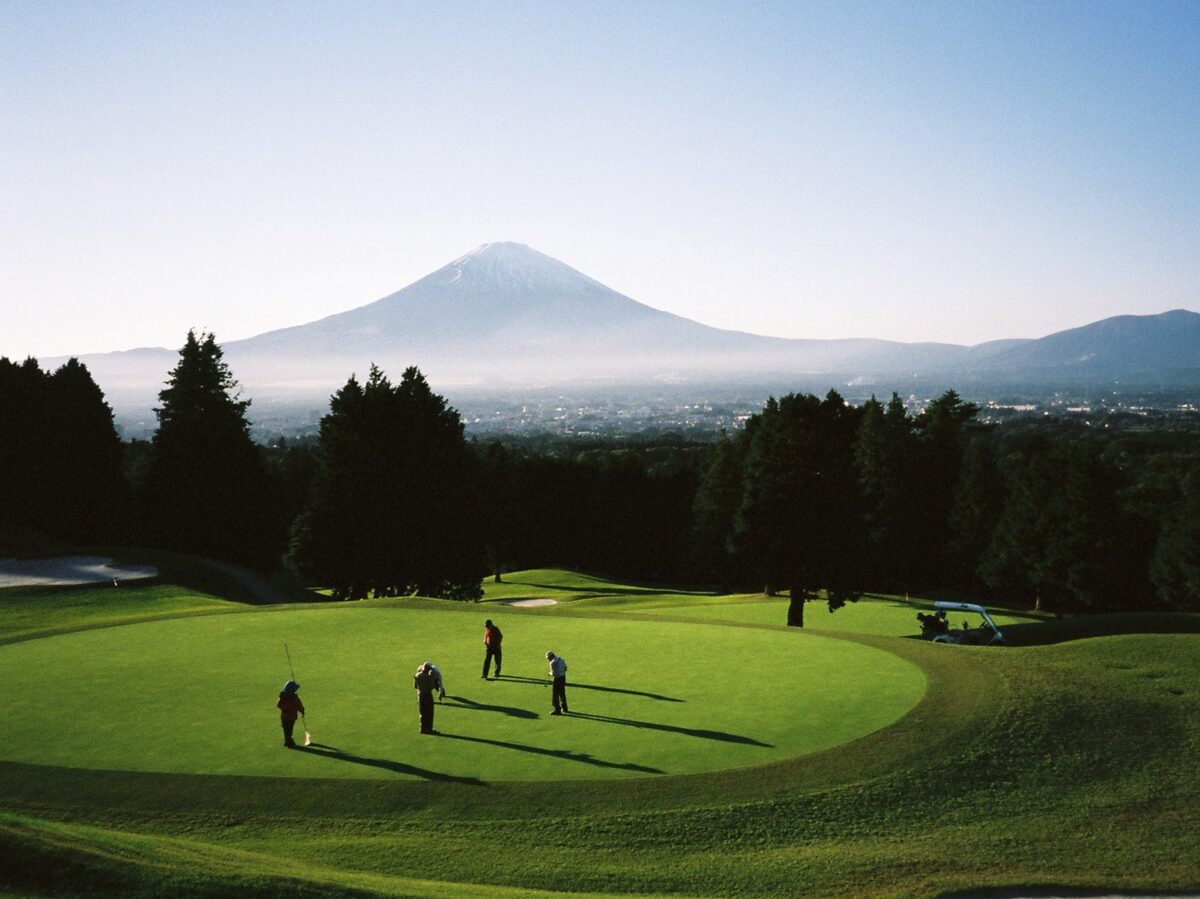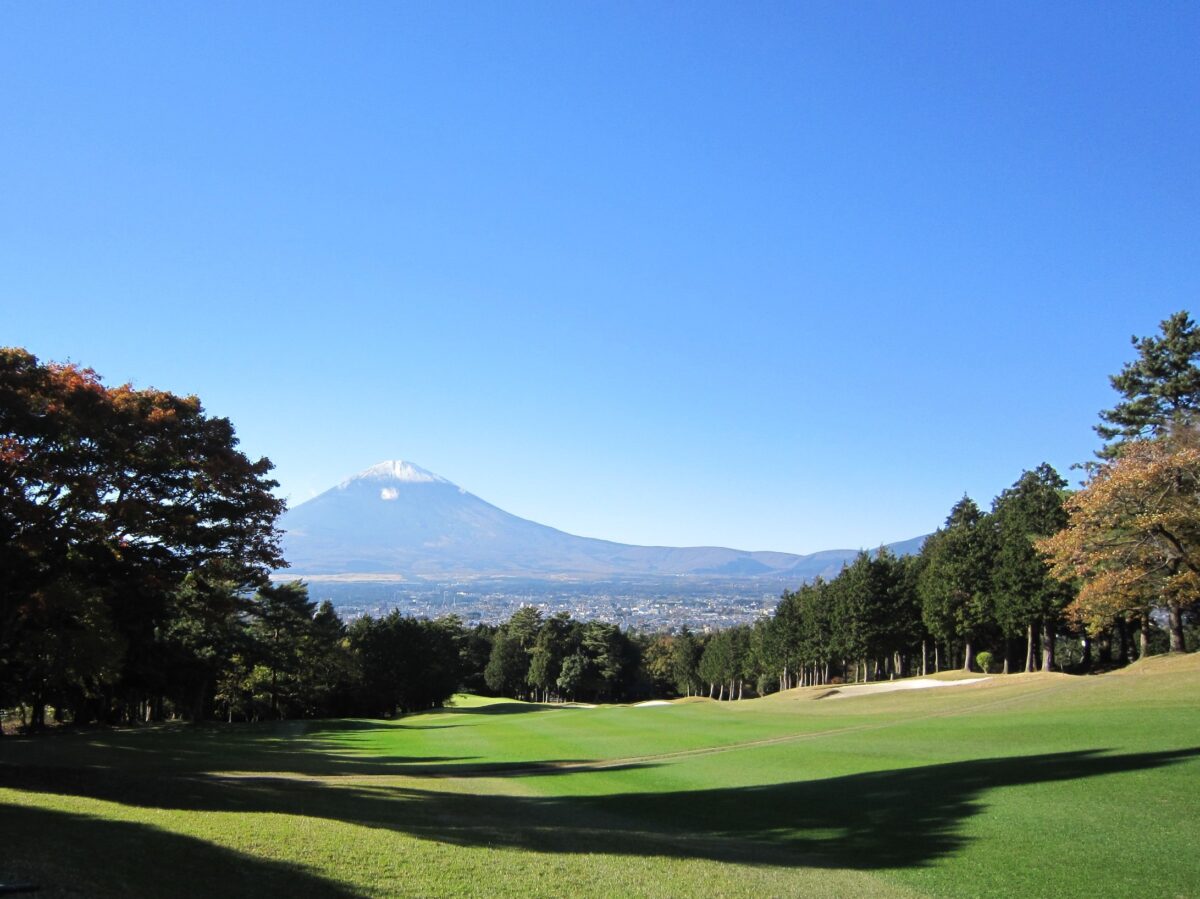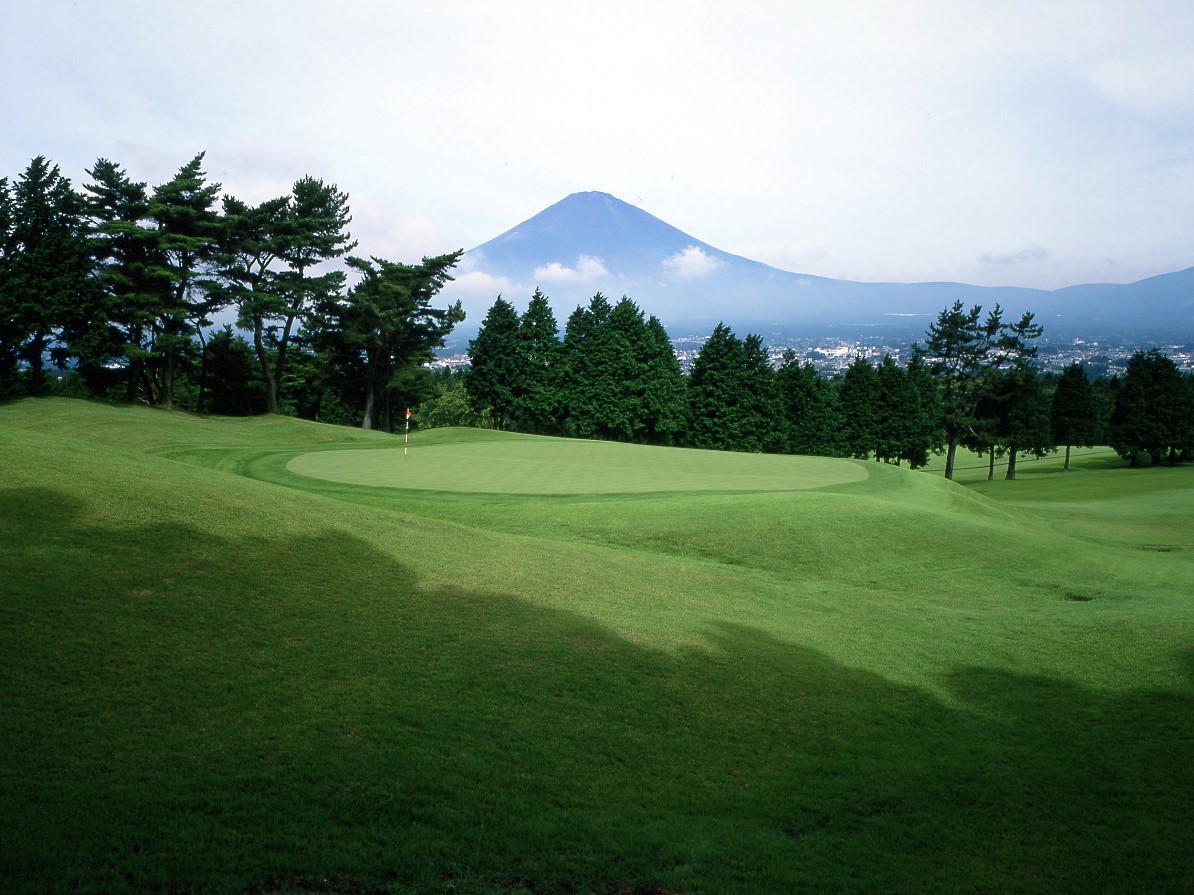 Rembrandt Golf Club Gotemba
Gotemba city, Shizuoka
Holes: 18 | Par: 72 | Length: 6,424 y | Course Rate: 69.6 | Type: Private
Course Designer: Hideo Takemura
Located on the side of the ancient volcano that formed the Hakone valley, Rembrandt Golf Club offers stunning views of nearby Mt. Fuji as well as the Gotemba valley, Ashitaka mountain and the Pacific Ocean in the distance. The starting holes flow downwards from the clubhouse, eventually meandering through the mature forest back up to the same elevation as the starting hole! A very memorable course well worth the price of admission.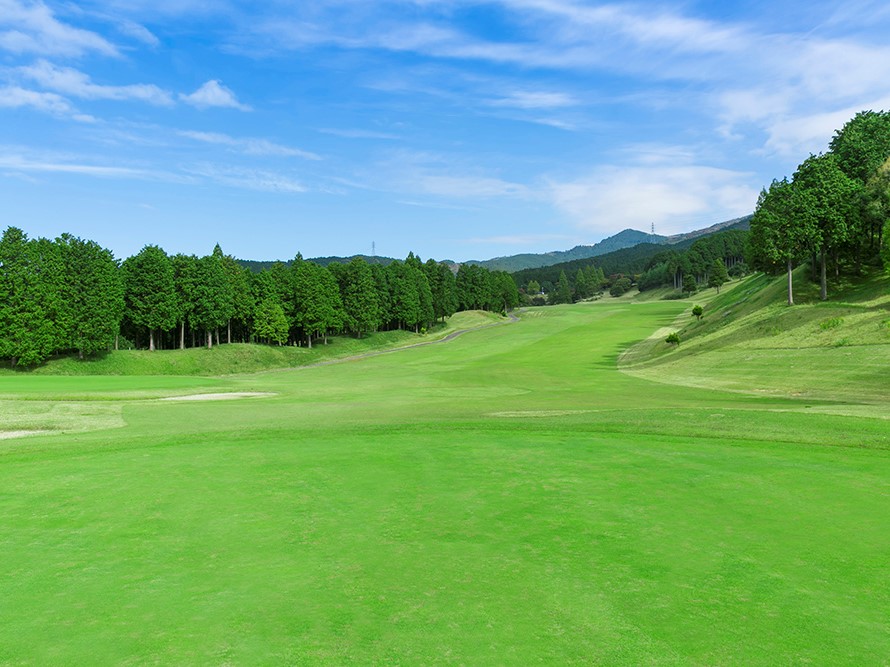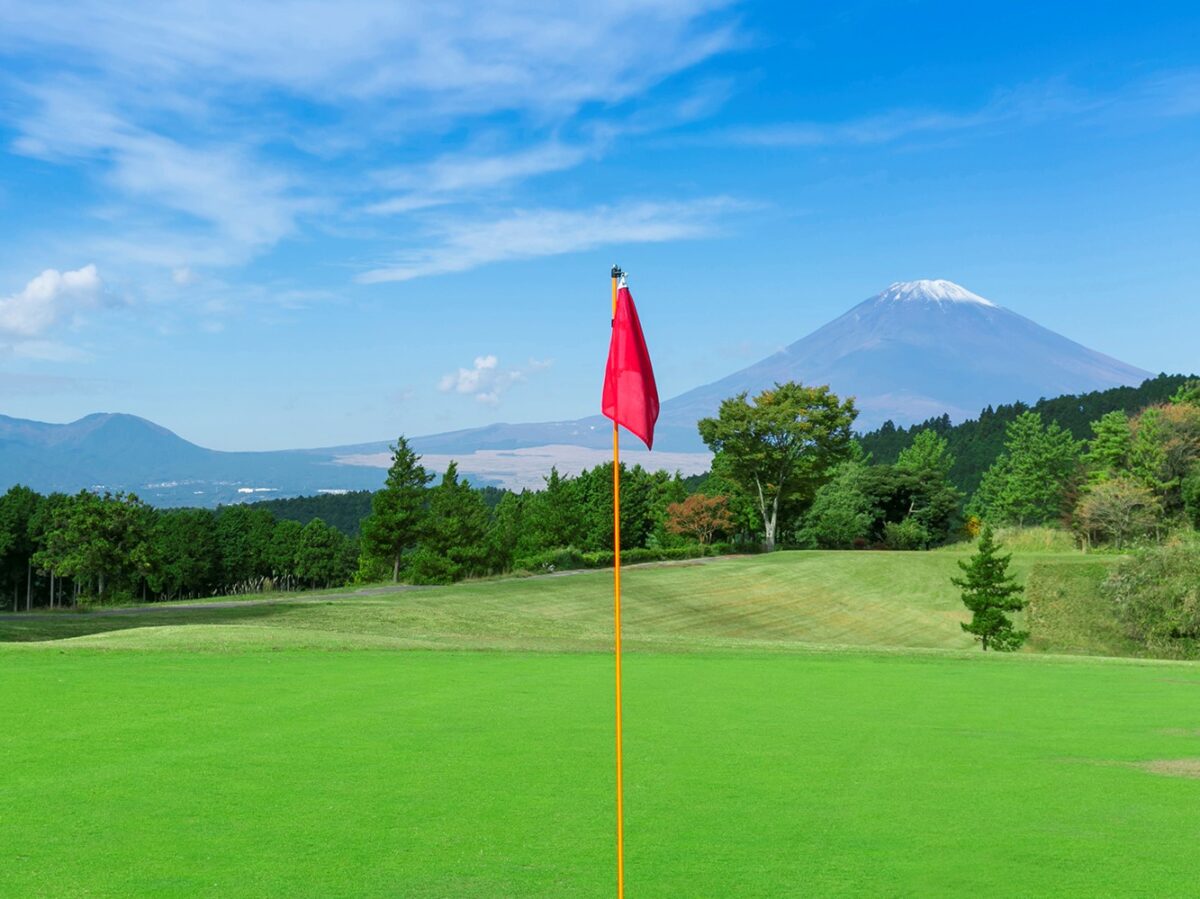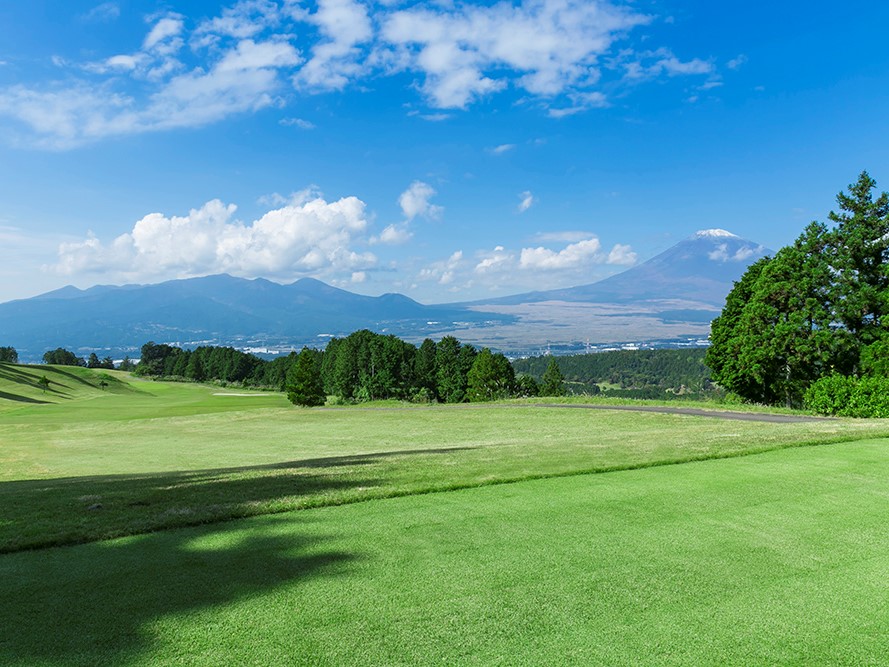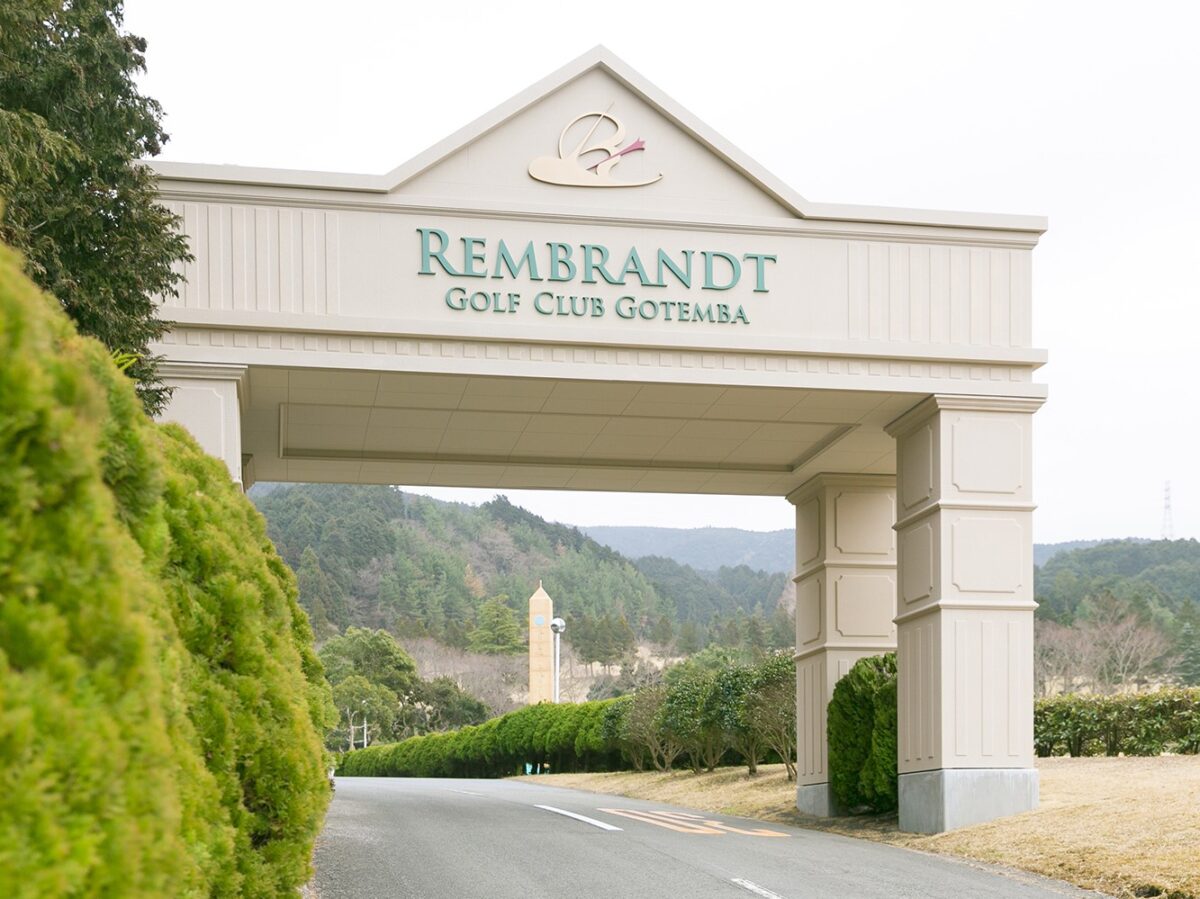 Fuji Kokusai Golf Club
Oyama, Shizuoka
Fuji course
Holes: 18 | Par: 72 | Length: 6,501 y | Course Rate: – | Type: Private
Course Designer: Takeo Aiyama
Otome course
Holes: 18 | Par: 72 | Length: 6,135 y | Course Rate: – | Type: Private
Course Designer: Takeo Aiyama
This 36-hole facility features the Fuji Course (caddie only play) and the Otome Course (all self play) with both courses highlighting nature and Mt. Fuji vistas. Established in 1961 the clubhouse has been rebuilt to a modern luxurious standard providing all the services you and your guests would expect. Generally flat, there are multiple streams and ponds that, along with strategically placed mature pine trees, keep your round both challenging and exciting.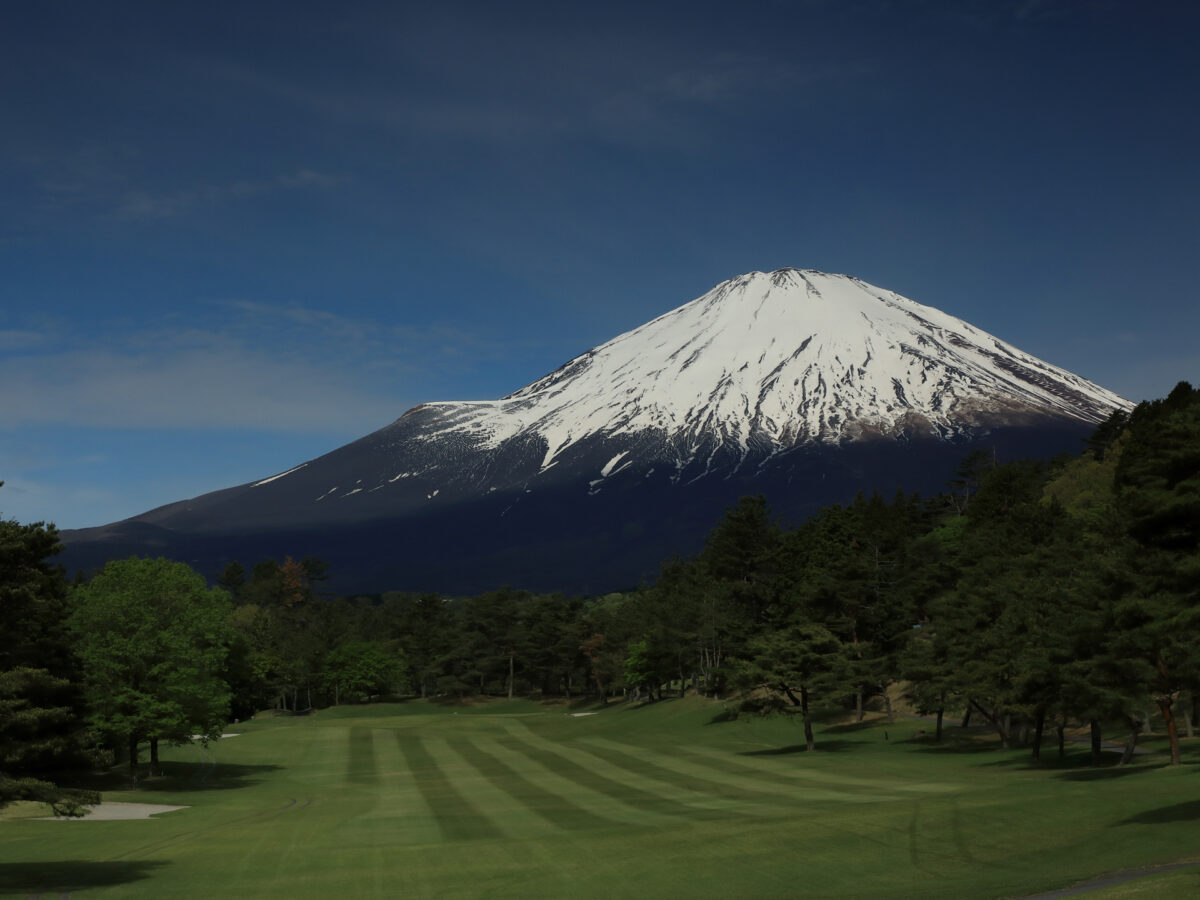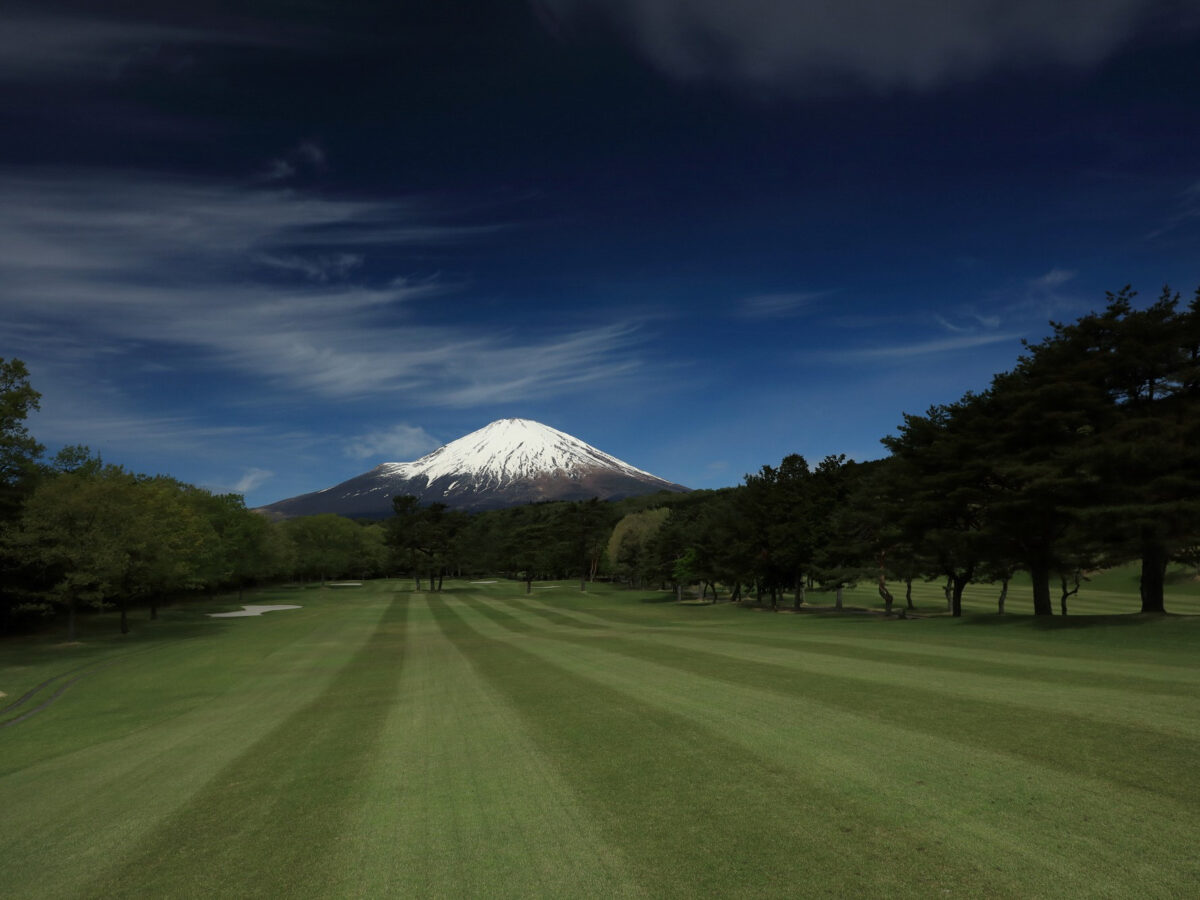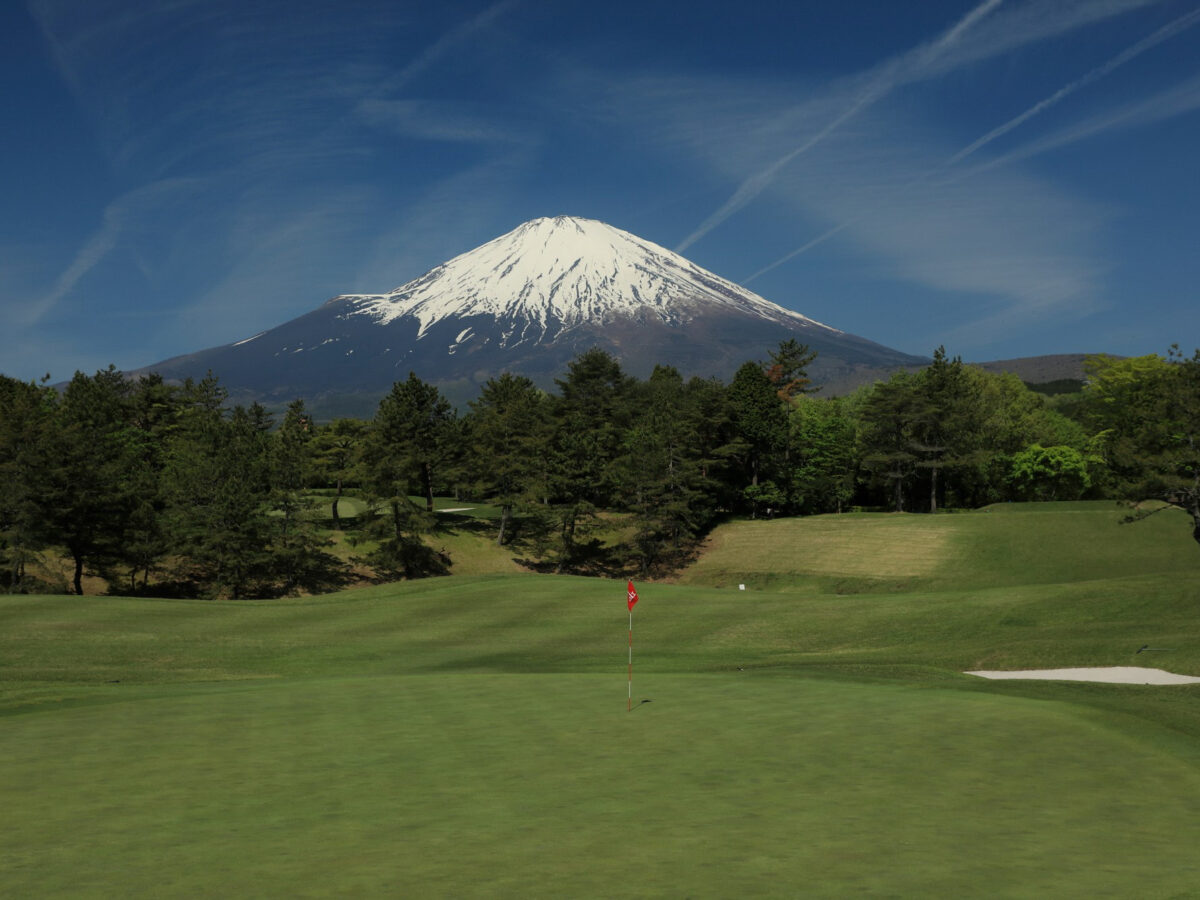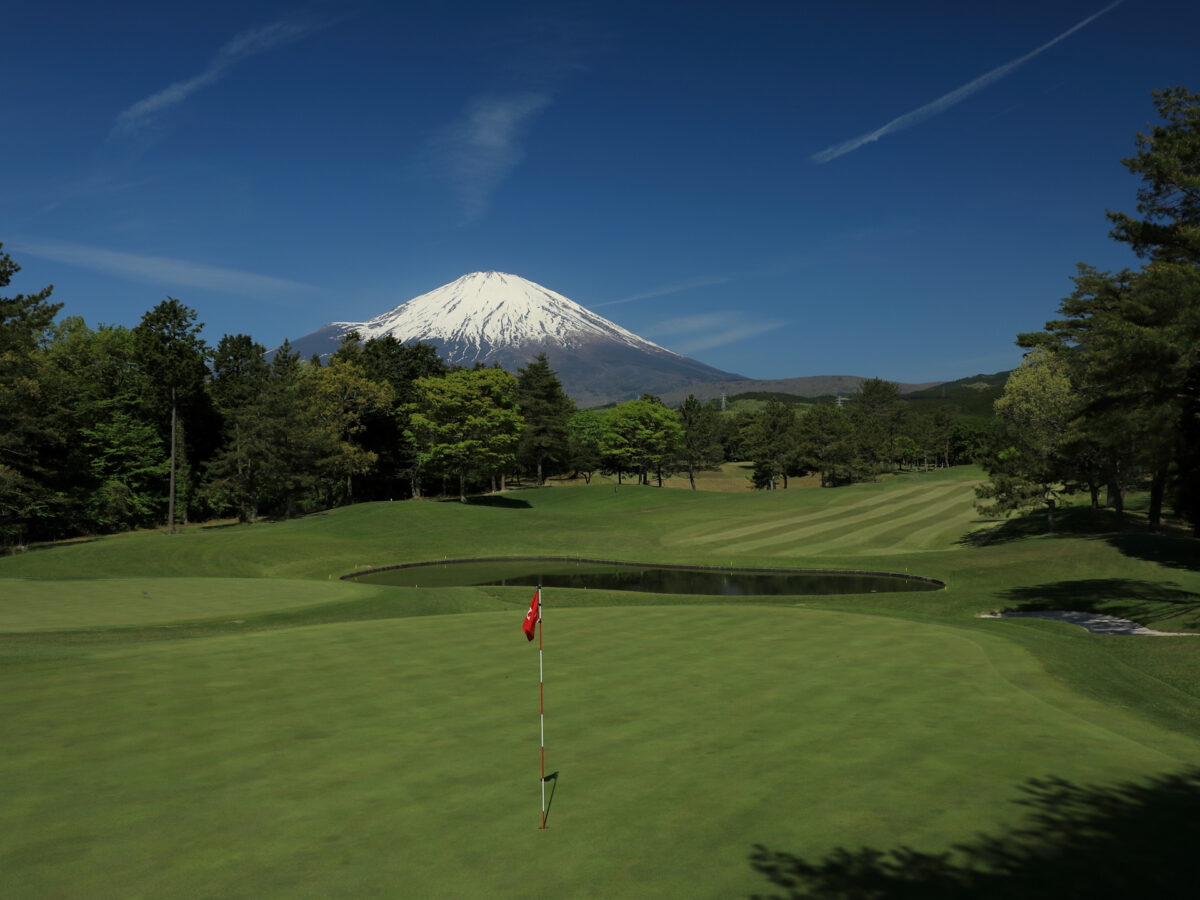 Gotemba Golf Club
Holes: 18 | Par: 72 | Length: 6,281 y | Course Rate: 70.5 | Type: Private
Course Designer: Shiro Akaboshi
If it's golf with a Mt. Fuji view you seek, Gotemba Golf Club is a challenging mountain course with stunning views all the way from the Pacific Ocean, on view to the south, to nearby Mt. Fuji straight ahead. Perched on a hilltop between the famous Hakone and Gotemba valleys this Shiro Akaboshi designed club makes for a perfect round providing a blend of fresh air, strategic holes and all day views of the Japanese countryside. Bring your camera!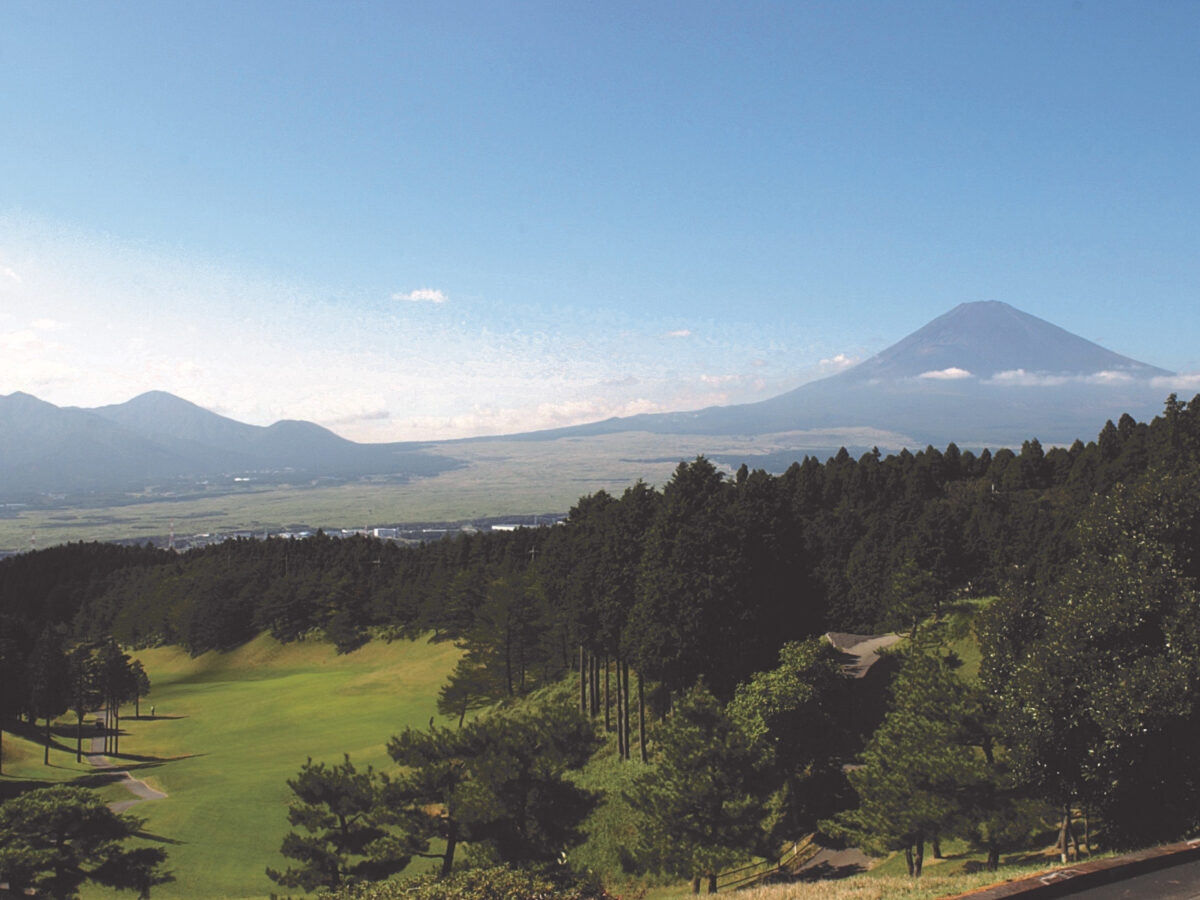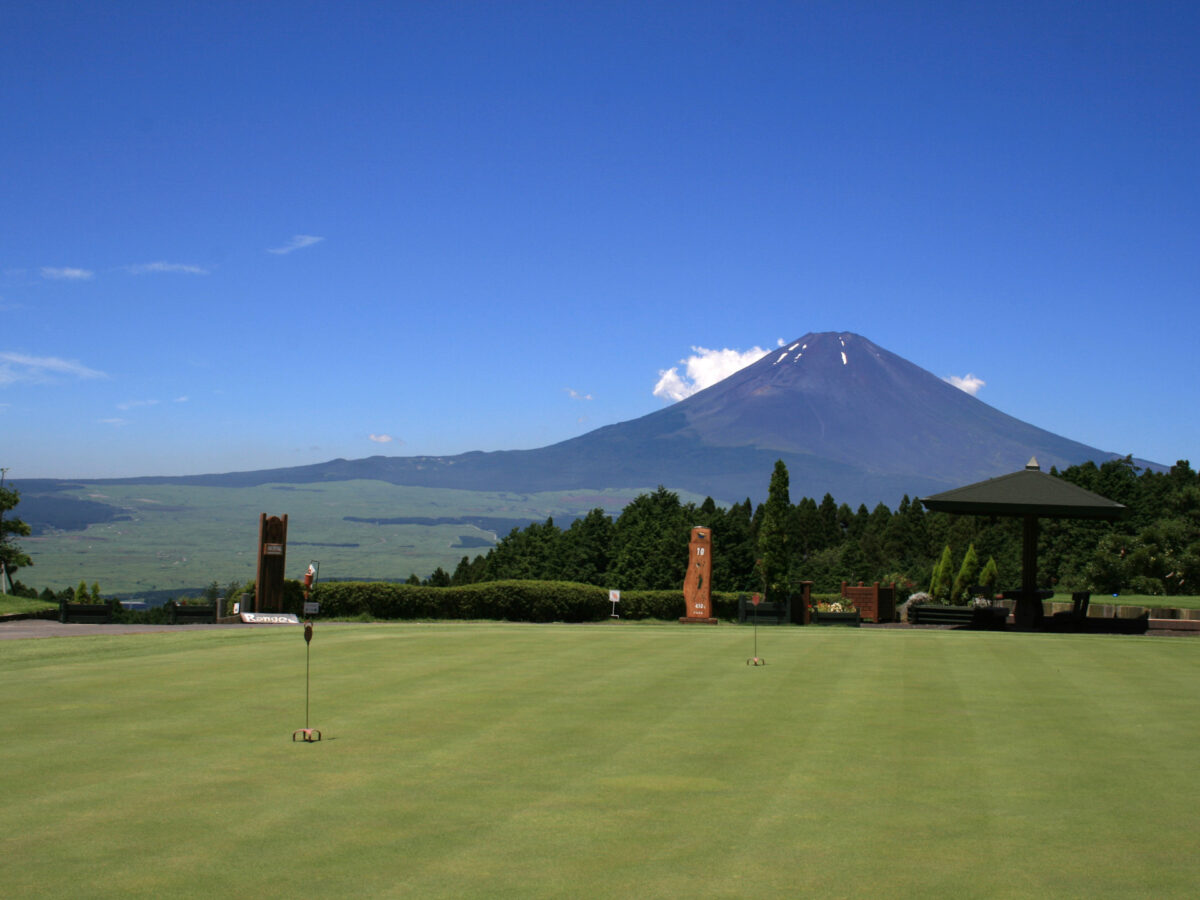 Activities
Kirin Fuji Gotemba Distillery
For whiskey lovers a tour here is a must! Discover their special production methods and the secrets of their award winning taste. At an altitude of 620 meters the distillery is located in a large ancient forest on the up-slope of Mt. Fuji. You will start your tour with a bi-lingual video allowing you to learn how the trifecta of mild temperatures, moderate humidity and pure spring water from deep beneath the distillery combine to create the perfect conditions for producing world-class whiskeys.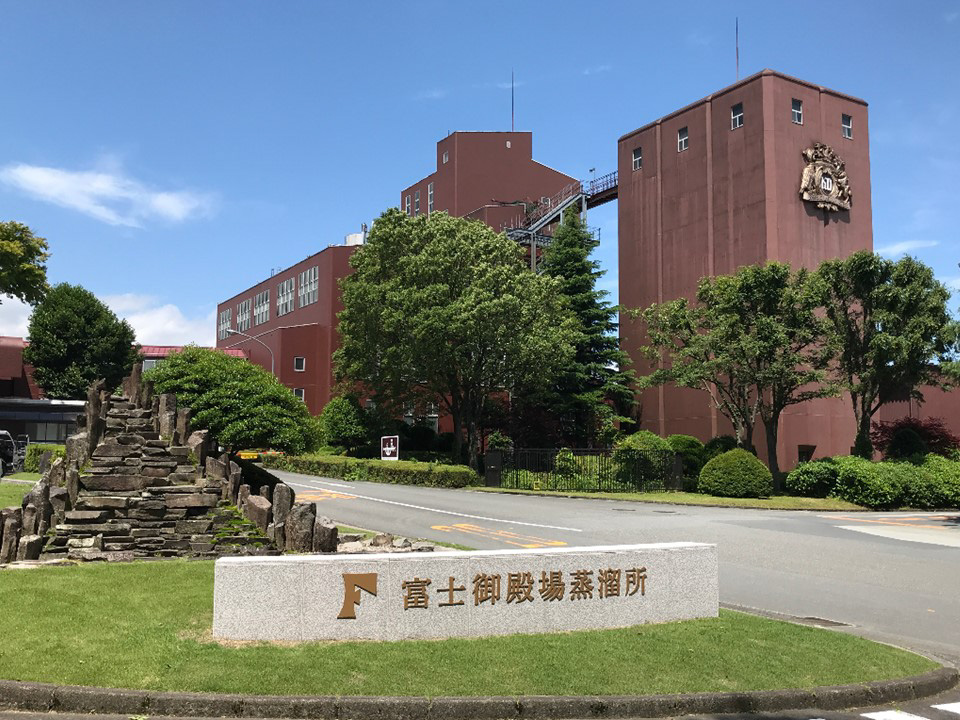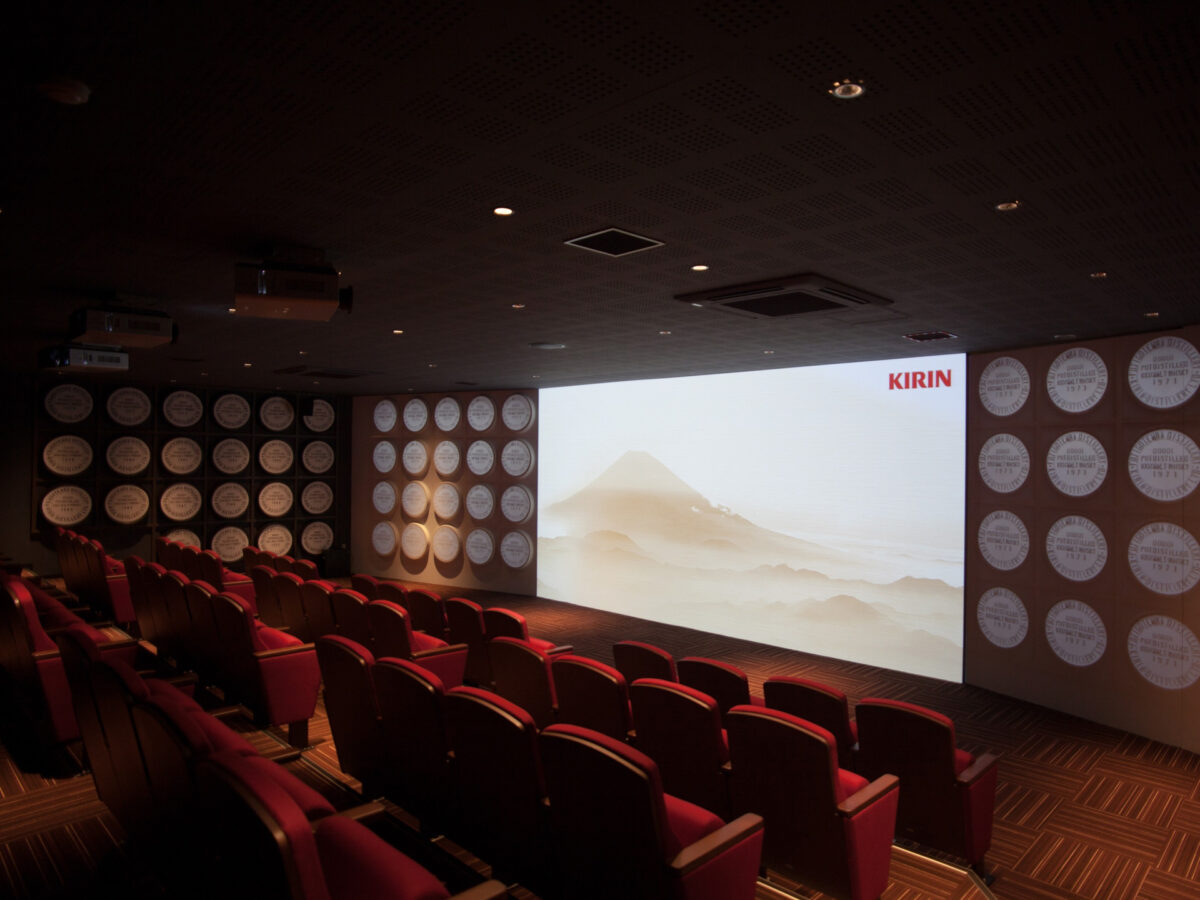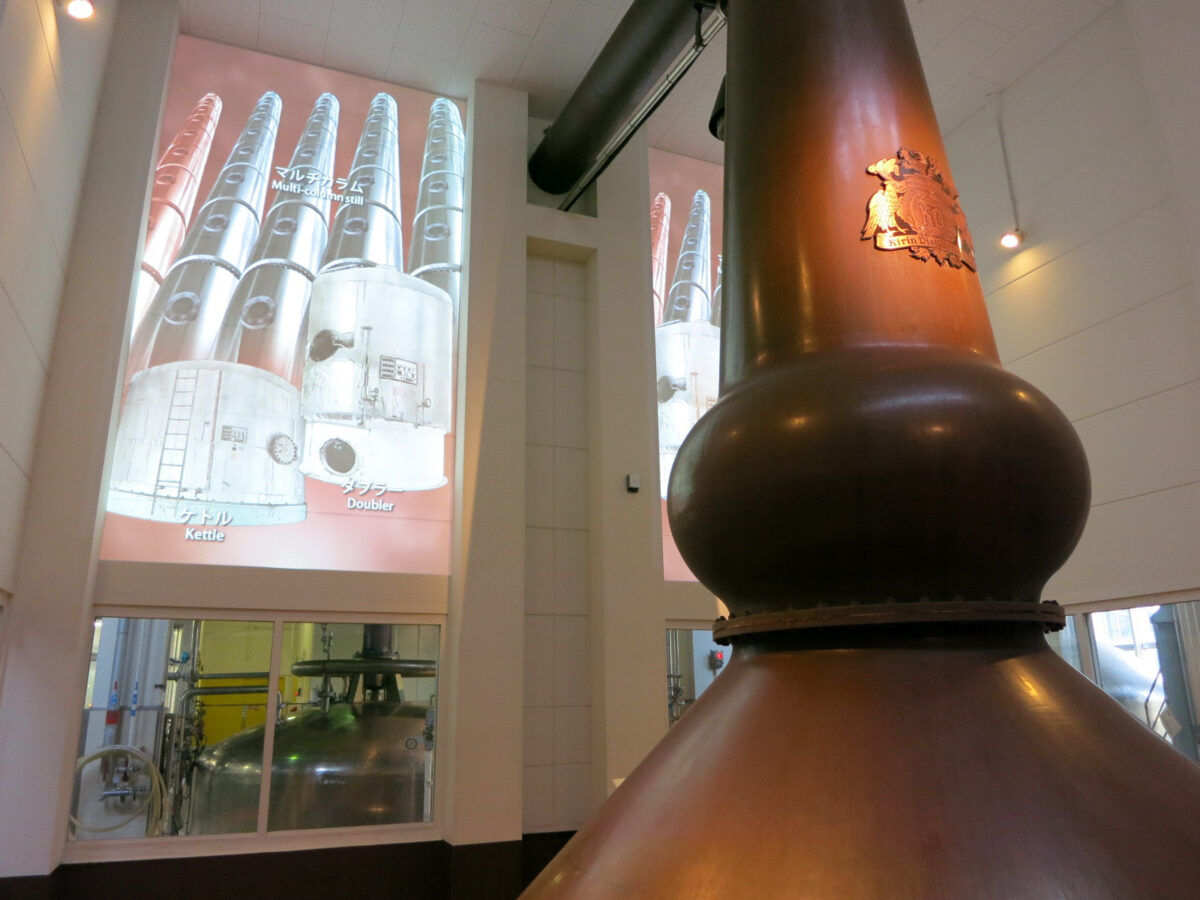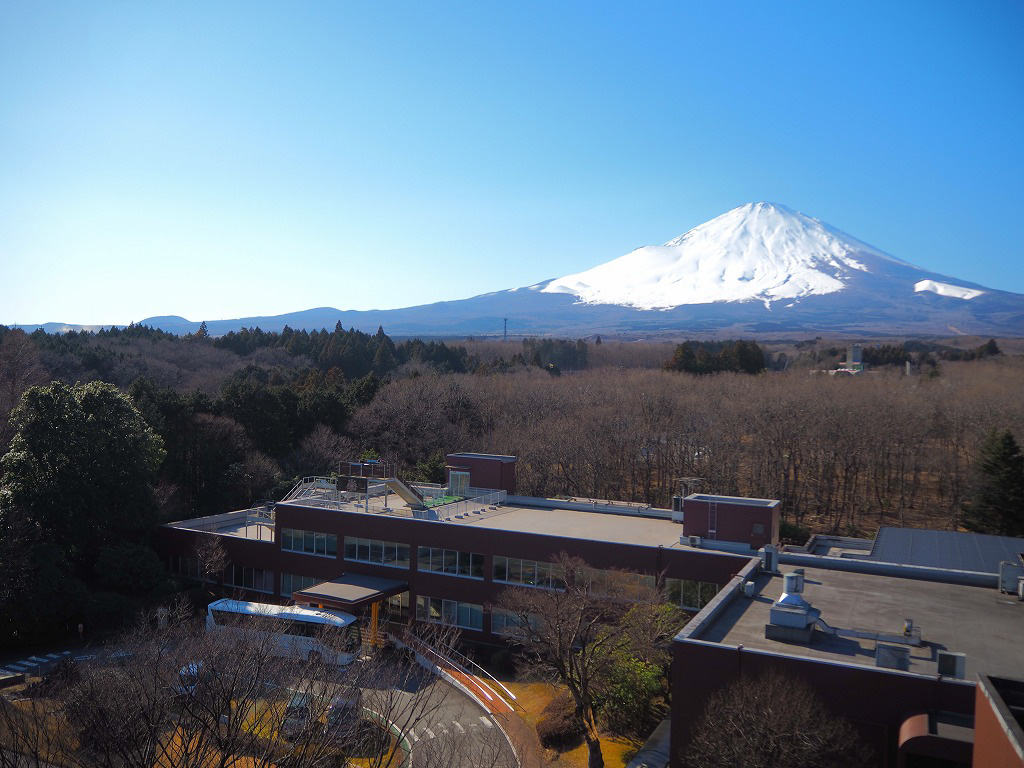 Okamoto Riding Club Japan
Beginners to experts, Okamoto Riding Club is a friendly English and Japanese-speaking horse riding club in the Gotemba valley. Their horses are well trained and they offer European style riding catering to all disciplines including dressage and jumping. Lessons are 45 minutes and they have a clubhouse and an arena waiting area for visitors. This experience is for slightly more athletic people as your core muscles get quite a good workout. This activity also makes for great photo opportunities as well as getting closer to nature.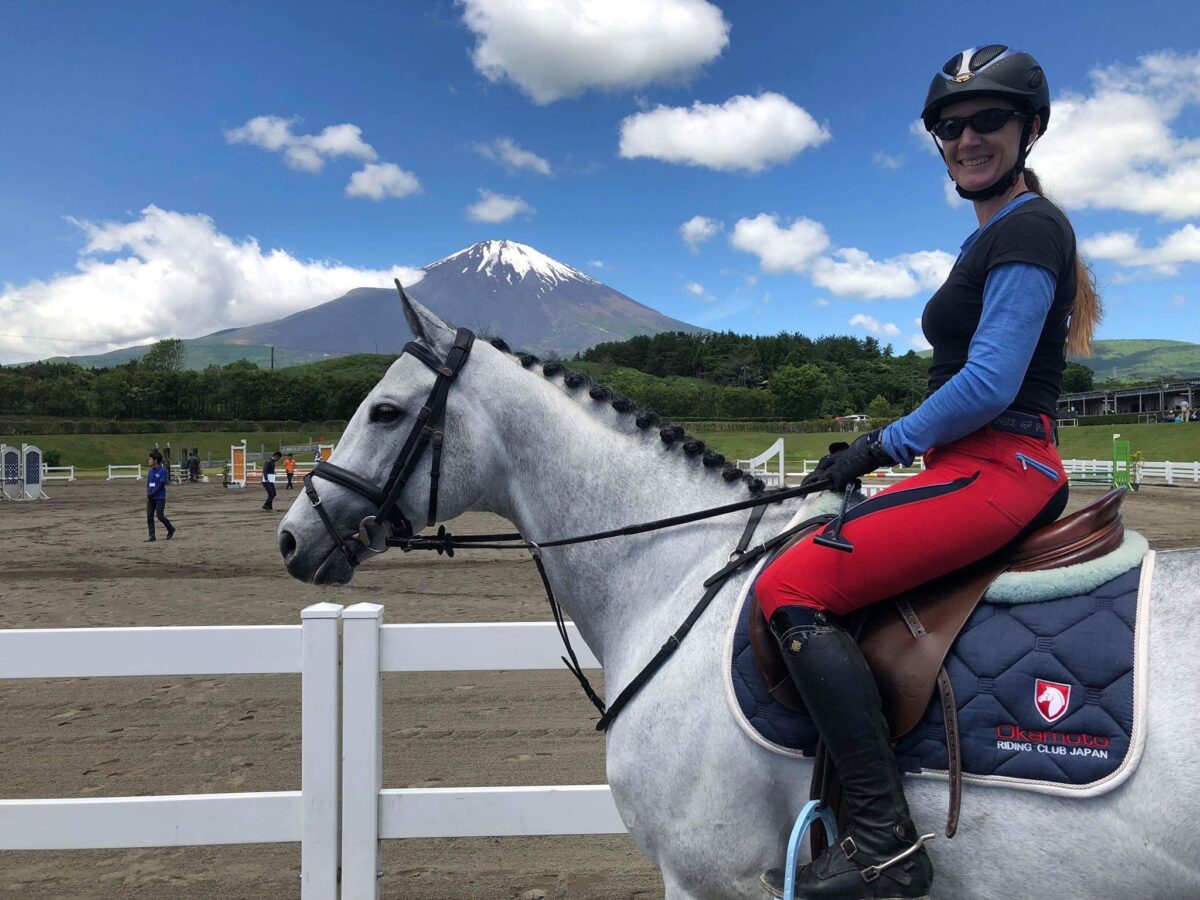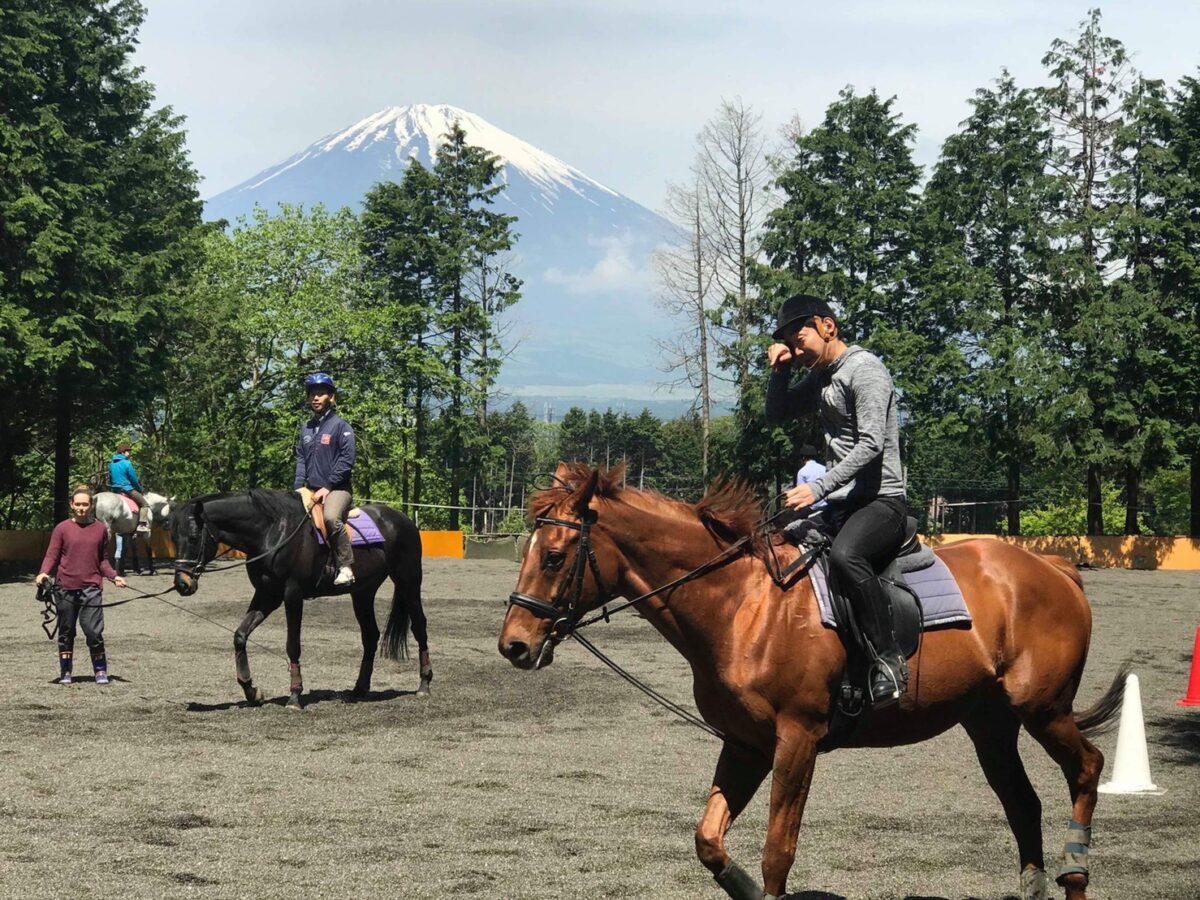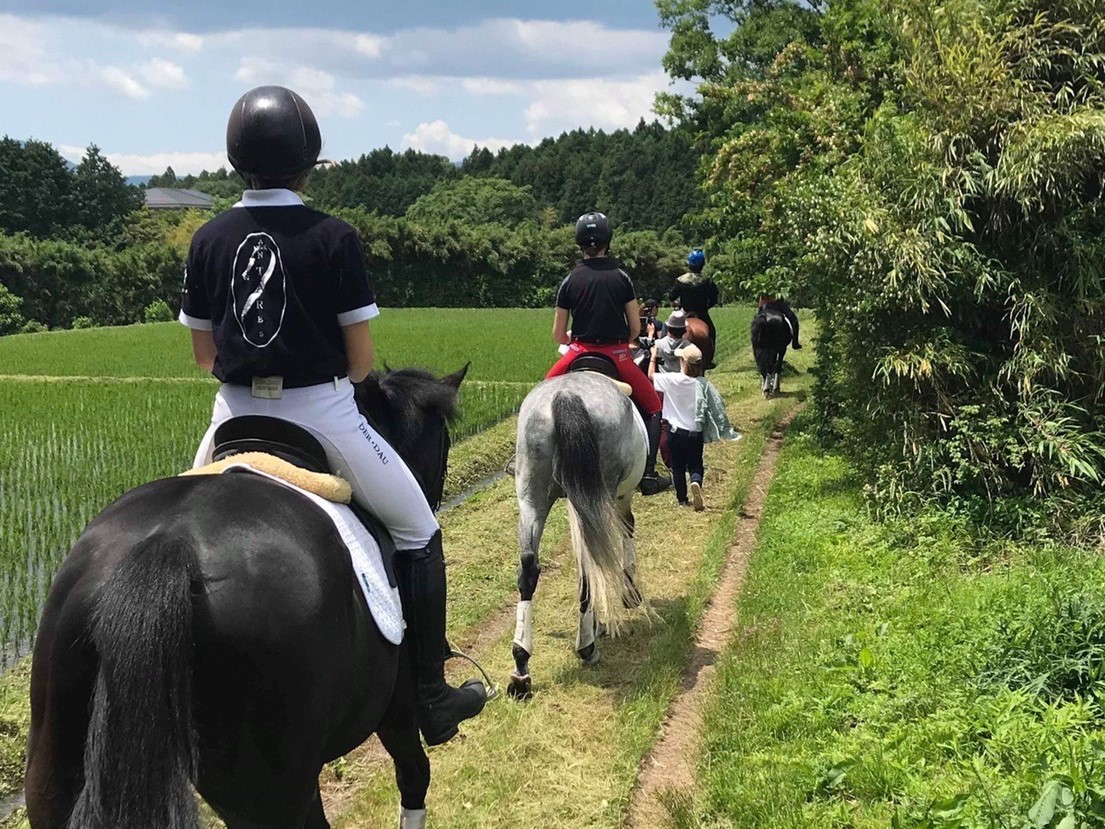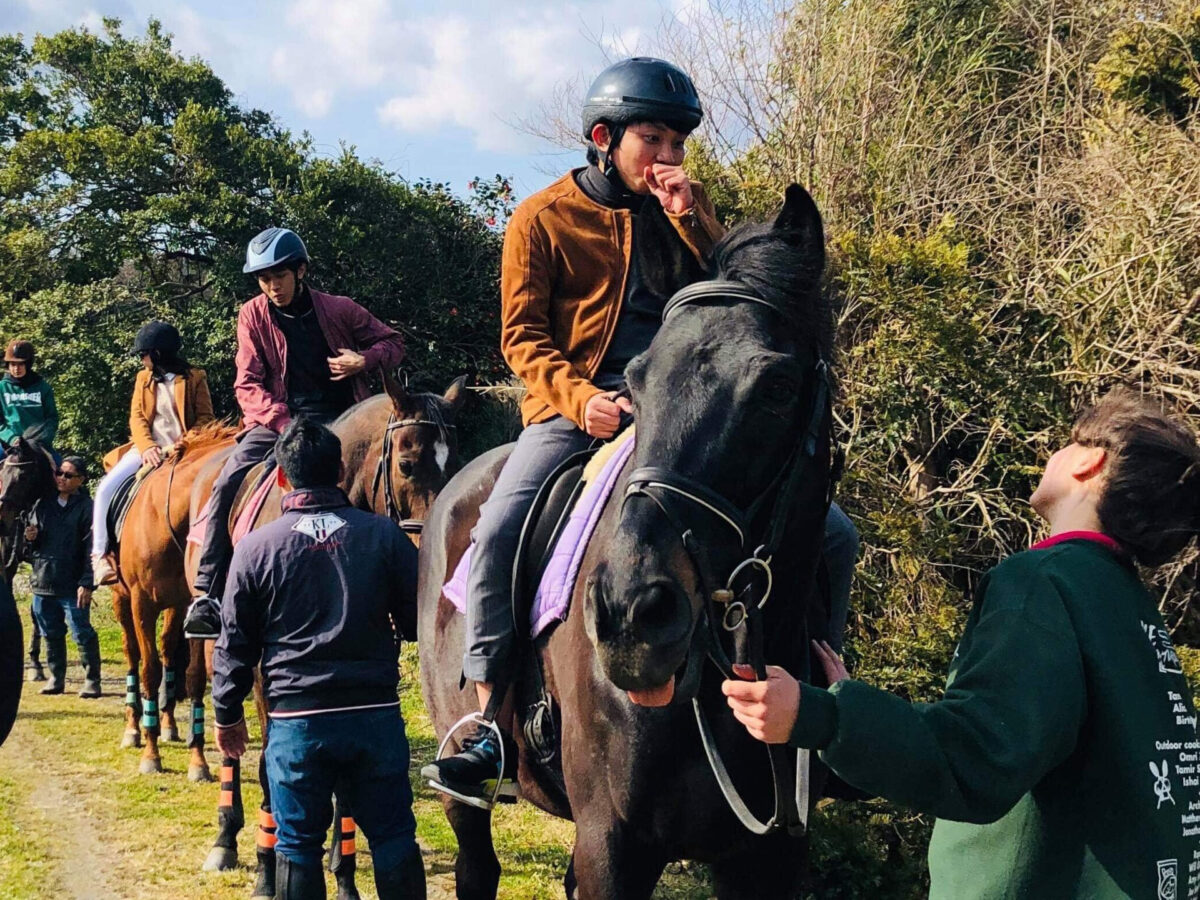 ACCOMMODATION
HOTEL CLAD
The HOTEL CLAD is a hot spring hotel located within the Gotemba Premium Outlets@ mall in a perfect location with unobstructed Mt. Fuji views. Newly opened in 2019 the facility is in top condition to provide not only a great base for golf tours, but even non-golfers can stay behind and enjoy the hot springs, spa and world class shopping staying entertained for days! Private hot springs are also available for hourly rentals.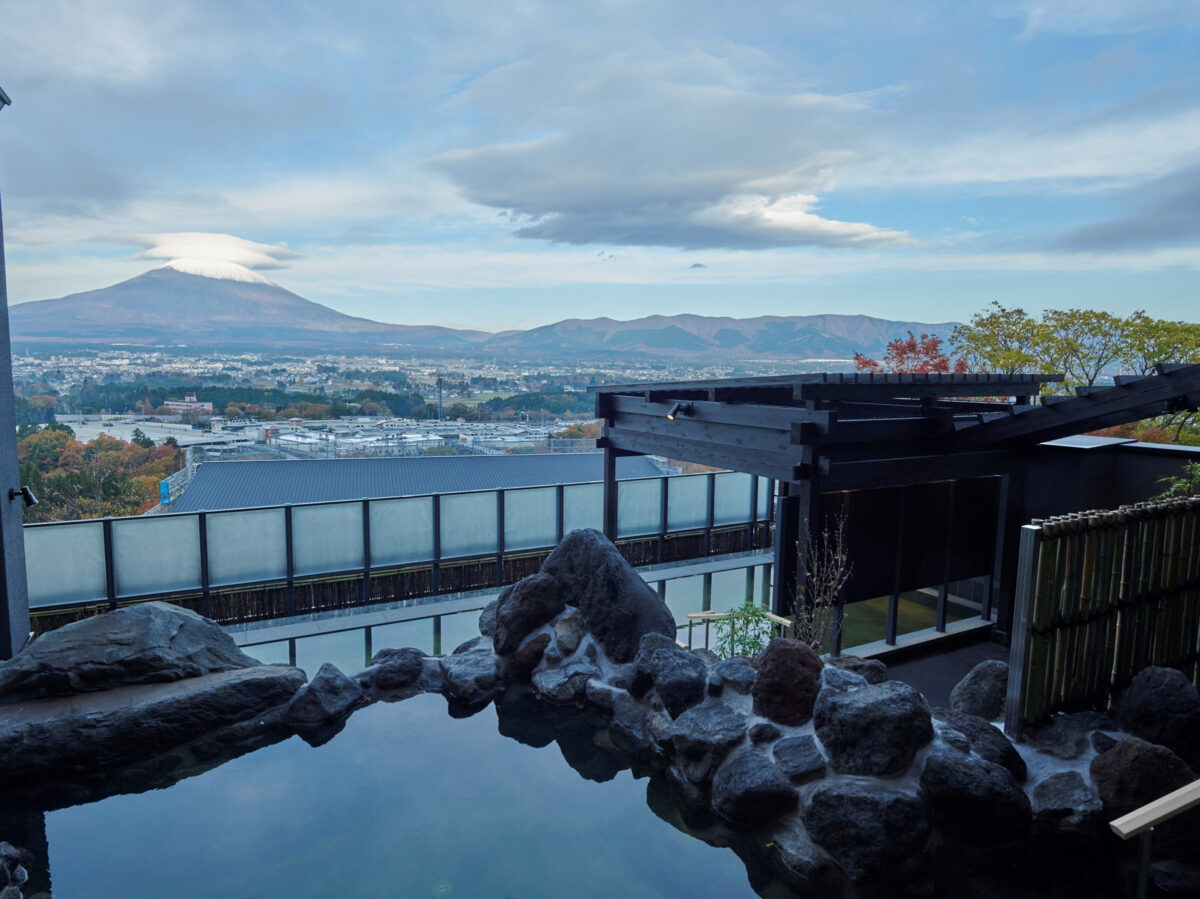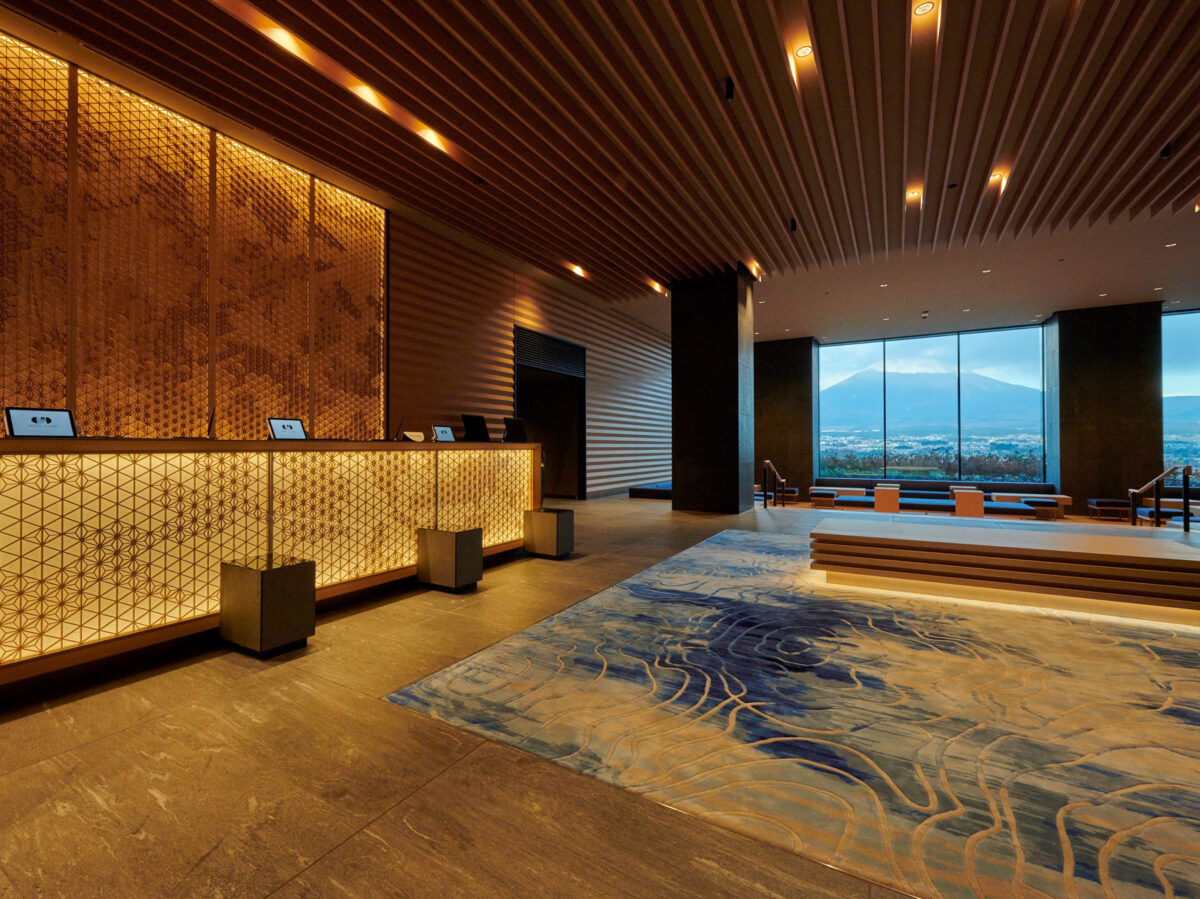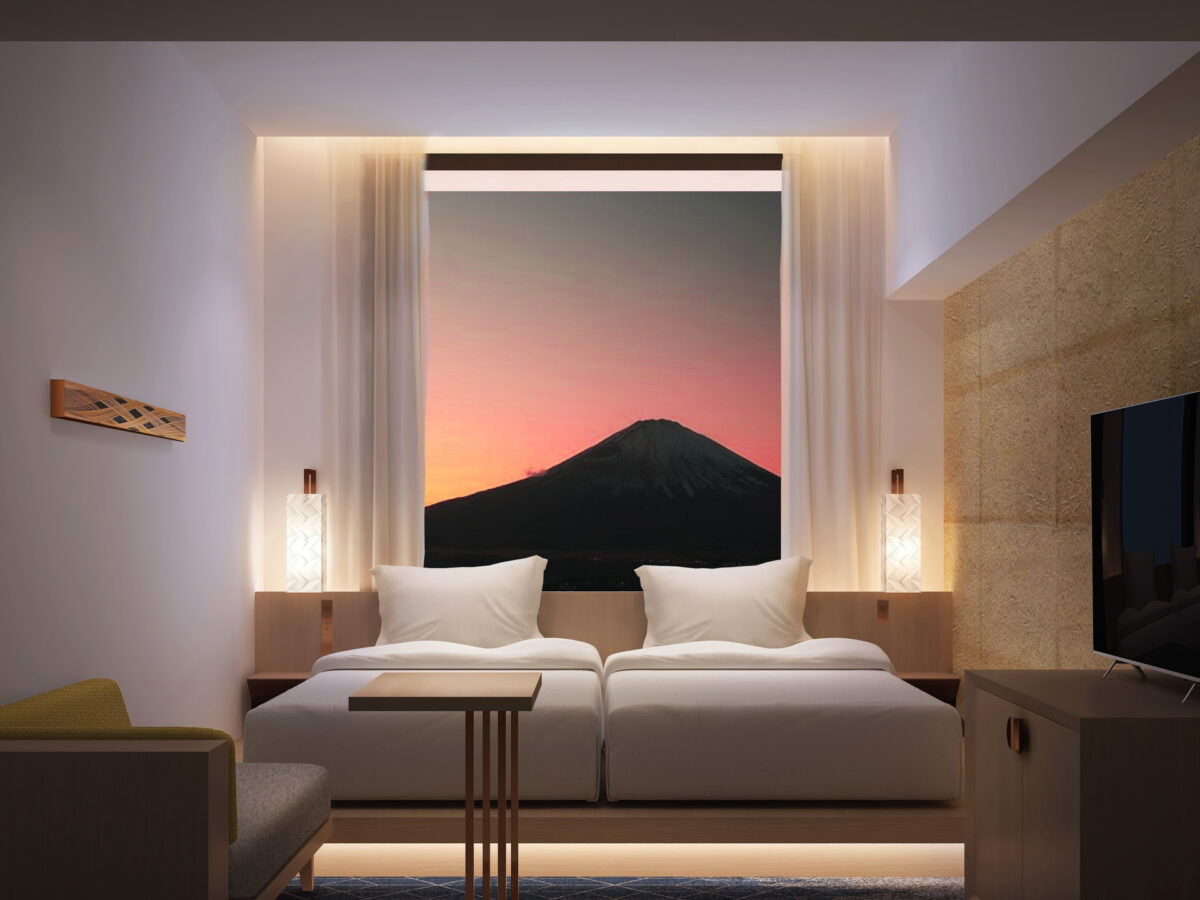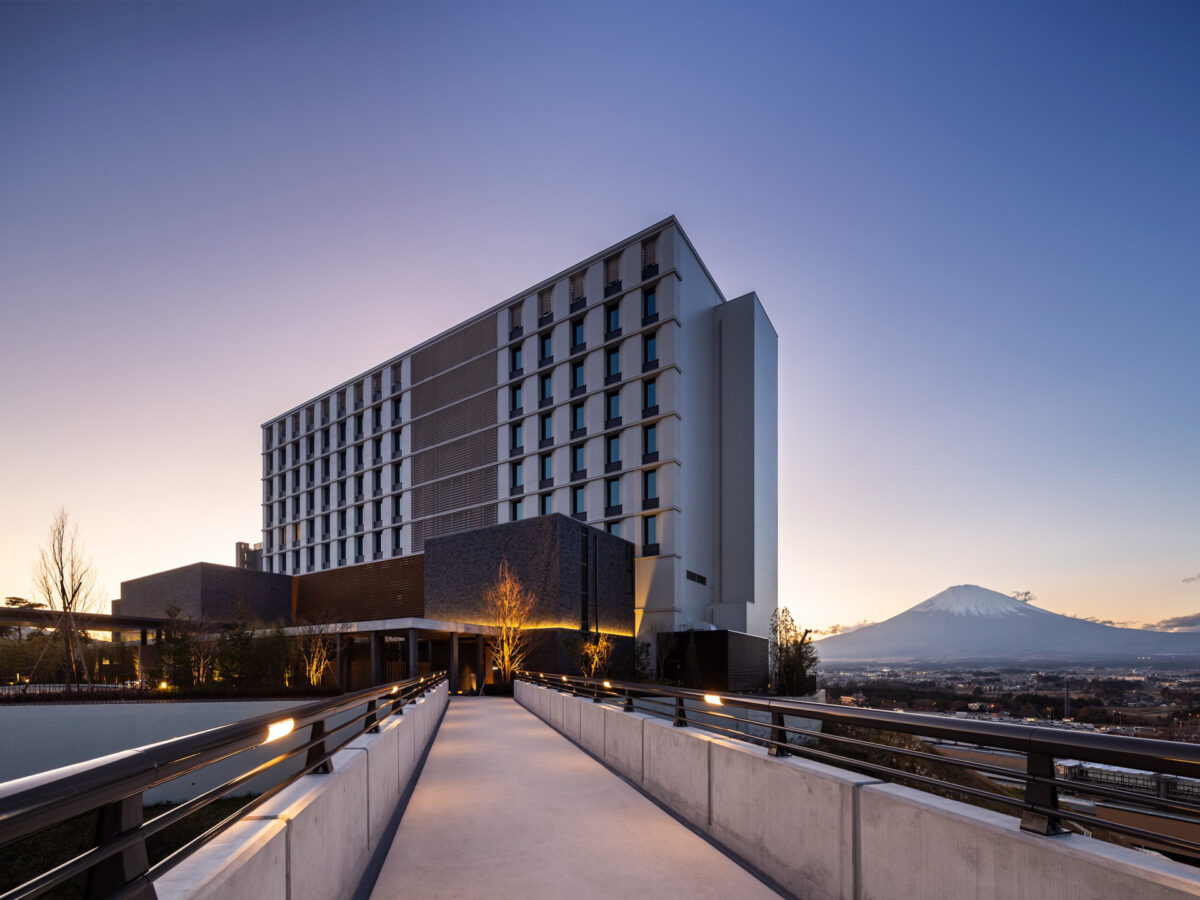 Rembrandt Premium Fuji Gotemba
Rembrandt Premium Fuji Gotemba is perched on the side of the Hakone Mountain overlooking the Gotemba valley surrounded by rich nature. Views from the rooms are stunning with perhaps the best Fuji vistas there are! The hotel's luxurious architecture utilizes plenty of dark Italian marble reminiscent of the Middle Ages. The French restaurant here offers French-Japanese fusion cuisine with a variety of set menus that are not to be missed along with an extensive wine list. The on-site salon Mina Mahalo provides a combination of Shiatsu style and Hawaiian Lomilomi oil massage options that are perfect for post play rehabilitation.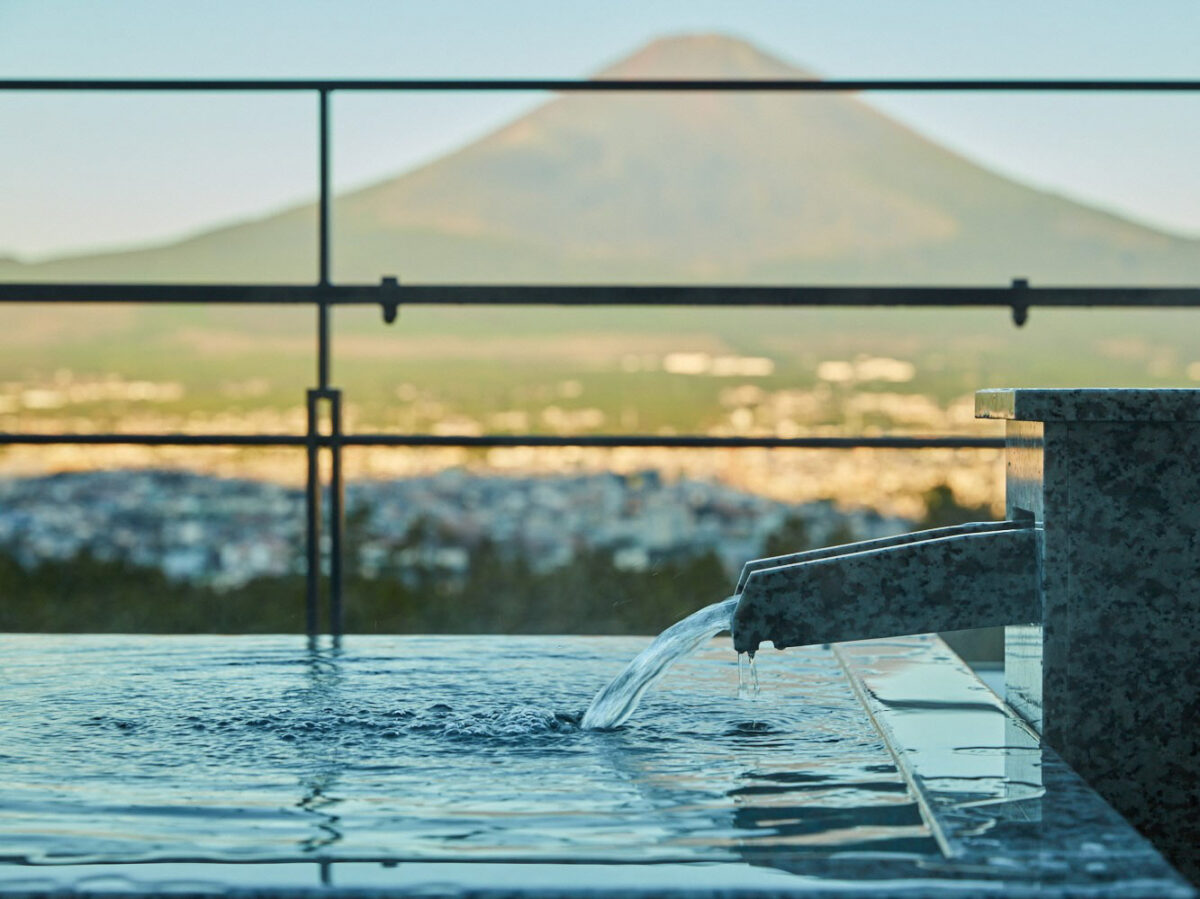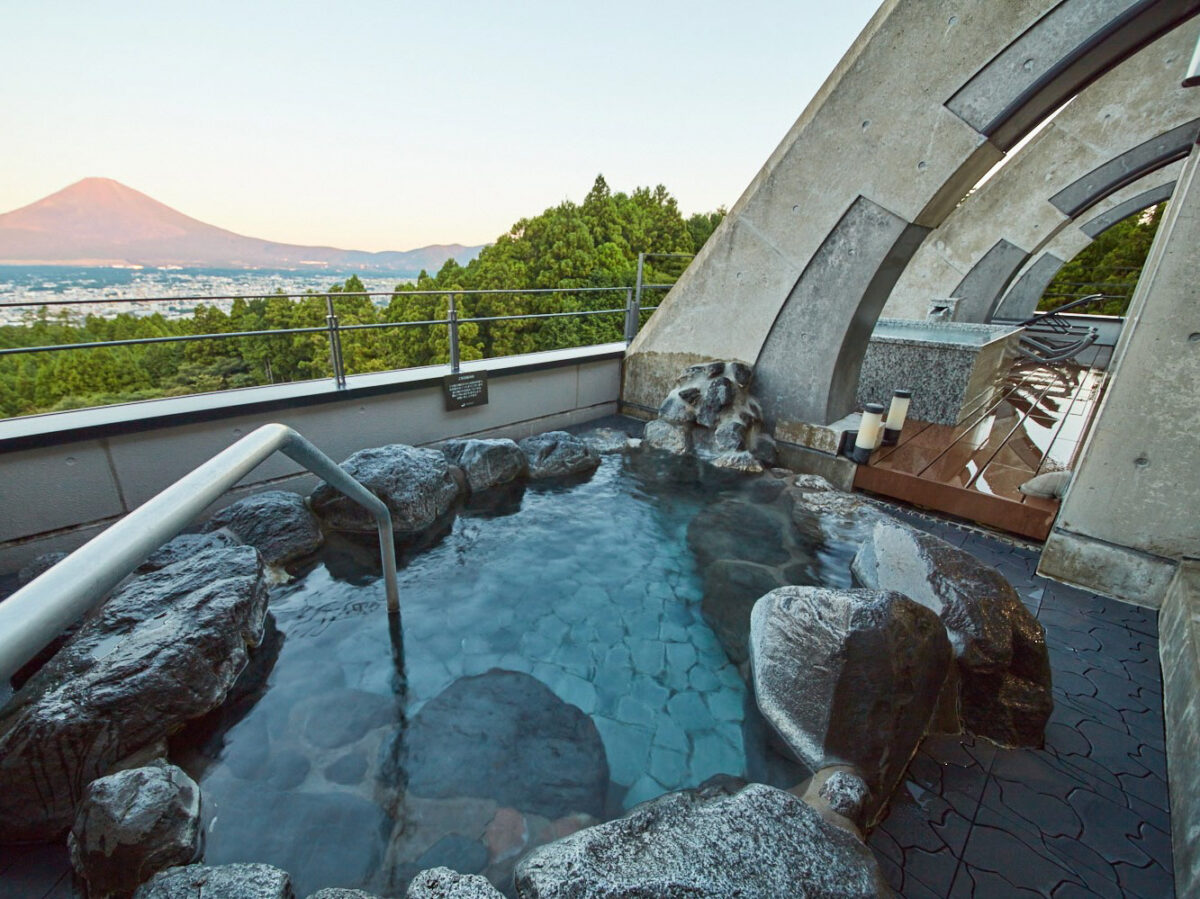 Mars Garden Wood GOTEMBA
Mars Garden Wood GOTEMBA is a resort hotel affording a panoramic view of Mt. Fuji. Accommodation and restaurants surround a vast, lush, green 6,600 square meter garden. The large natural hot spring open-air bath is a favorite with guests, as are seasonal dishes. The 2nd floor bar is the perfect spot to refresh after golf. Mars Garden Wood is very conveniently located 5 minutes' drive from JR Gotemba Station. Adjacent to the Gotemba Interchange, the resort can also be accessed in about one hour's drive directly from Tokyo. Gotemba Premium Outlets, one of Japan's largest shopping malls, is just a 10-minute drive away.