5 AUTUMN VIEWS OF MT. FUJI
Autumn is an amazing time to be in Shizuoka – enjoy blue sky days, crisp clear nights and fantastic views of Mt. Fuji from many different parts of Shizuoka.
Take in views of Mt. Fuji under November skies at these 5 great locations.
ASAGIRI PLAINS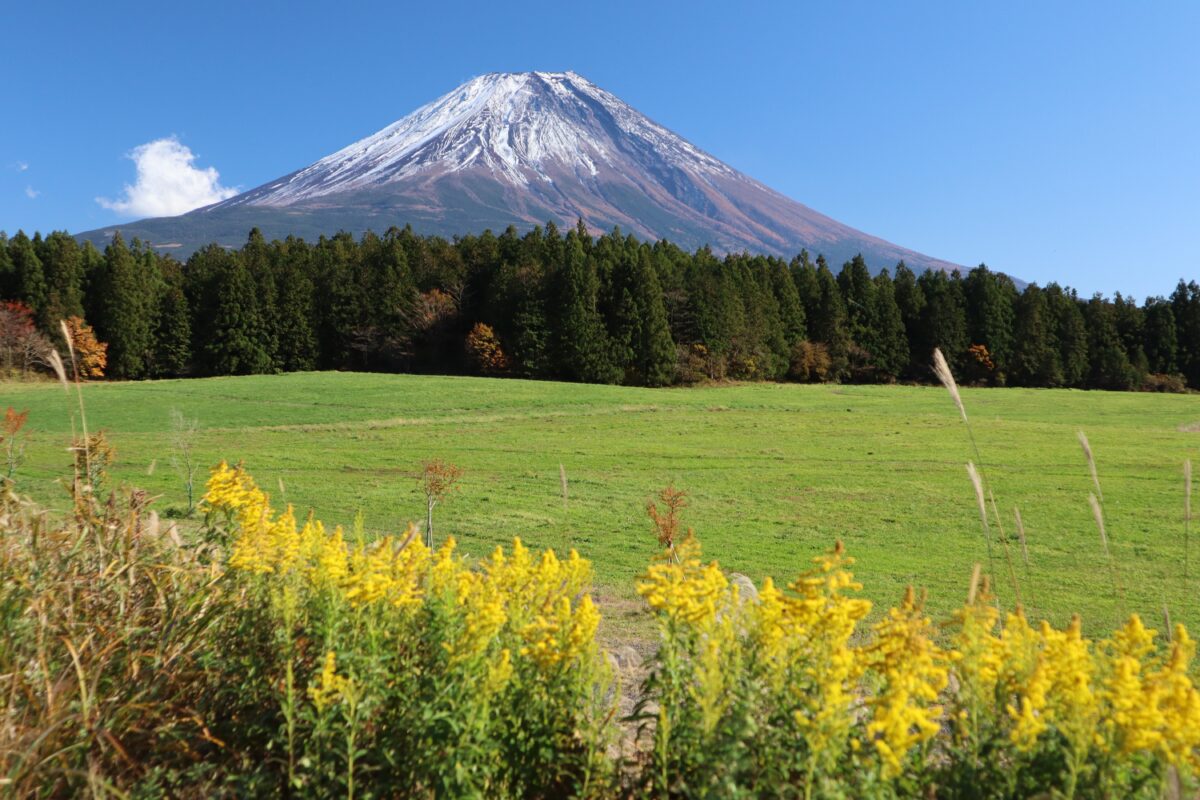 Fujinomiya City is the closest city to Mt. Fuji and offers stunning views of this majestic mountain.
A popular spot in Fujinomiya to get a close up view of Mt. Fuji is Asagiri Plains which offers many activities to enjoy with an amazing backdrop.
Undoubtedly, the most popular of these events is paragliding.
Companies such as Sky Asagiri offer visitors an opportunity to view Mt. Fuji from a very unique angle as you glide through the air and ride the wind.
Early Autumn is a great time to try paragliding as the winds are generally calm, the skies are often clear and during the day, it is still relatively warm.
Popular activities in the area include cycling, camping and golf. Renting a car or campervan and spending a couple of days exploring the area is an unforgettable experience.
SHIRAITO FALLS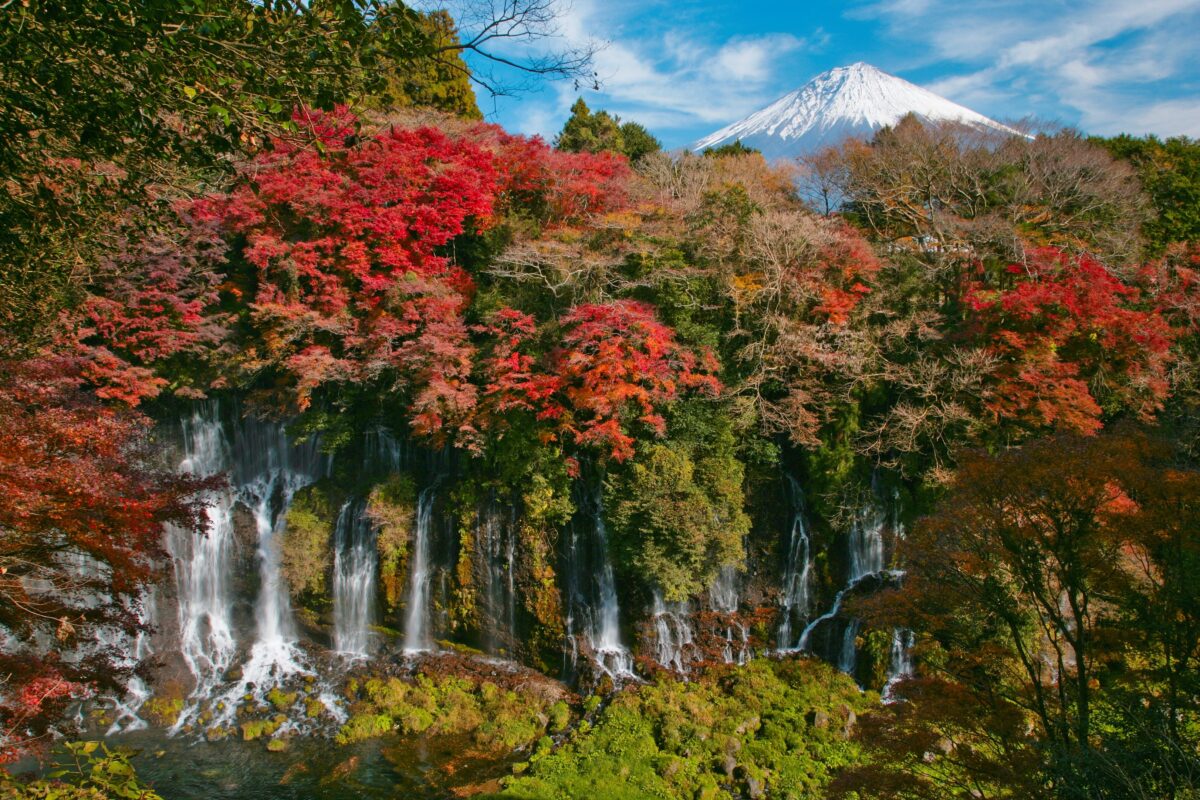 The popular Shiraito Falls is located close to the Asagiri area and offers an additional attraction to include in a Mt. Fuji Countryside itinerary.
From November, the leaves on the trees around the Shiraito Falls turns red, and Mt. Fuji gets its iconic snowcap. The Autumn blue skies offer spectacular views of the mountain and fiery colors of the Autumn leaves.
After visiting Shiraito Falls, join a cycling ecotour and jump on a bike and cycle through the local countryside to gain a better understanding of everyday life living with Mt. Fuji.
During November, the waterfalls are illuminated at night as part of a special event every year.
LAKE TANUKI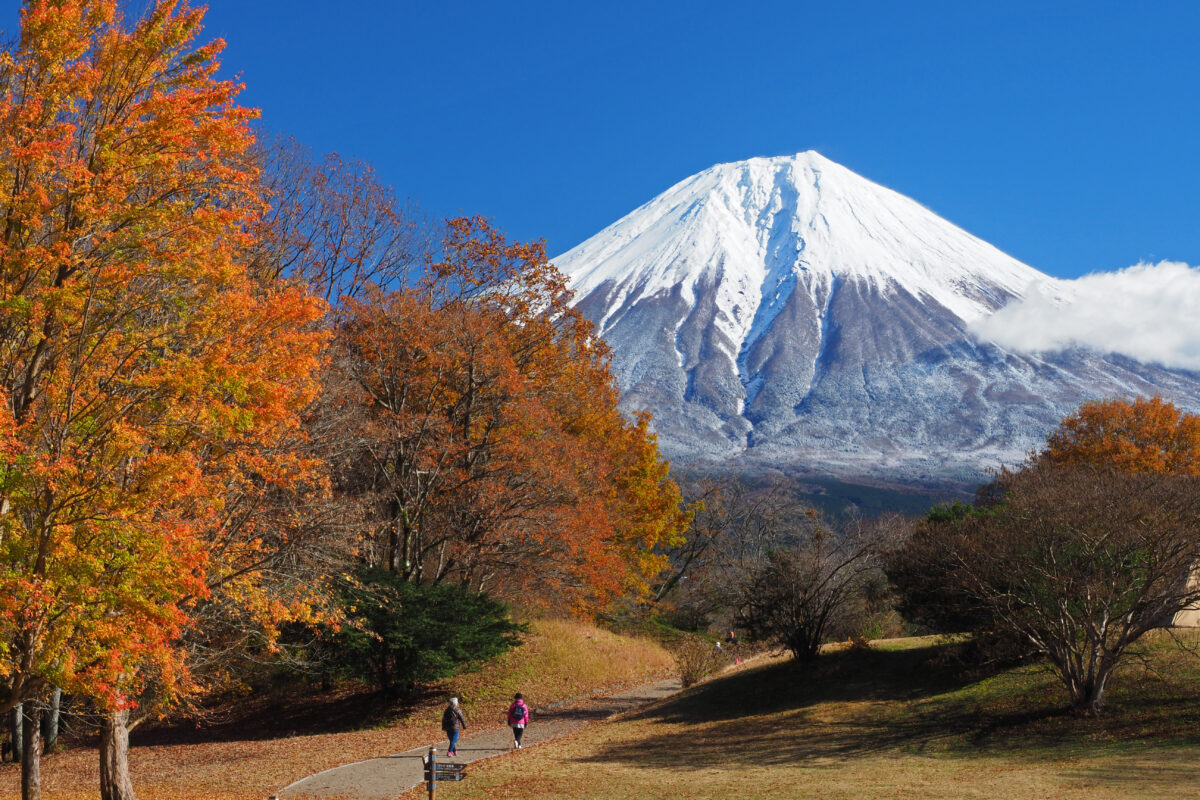 Lake Tanuki, also in the Asagiri area of Fujinomiya, is an extremely popular spot for people wanting to get up close and personal with Mt. Fuji.
The lake attracts photographers from all over the world to capture the ultimate Mt Fuji shot reflected off the calm waters of the lake.
The best time to view Mt. Fuji is at sunrise and it is well worth the effort to get up early. The lakeside campsite is the perfect place to stay in order to get the best view.
GOTEMBA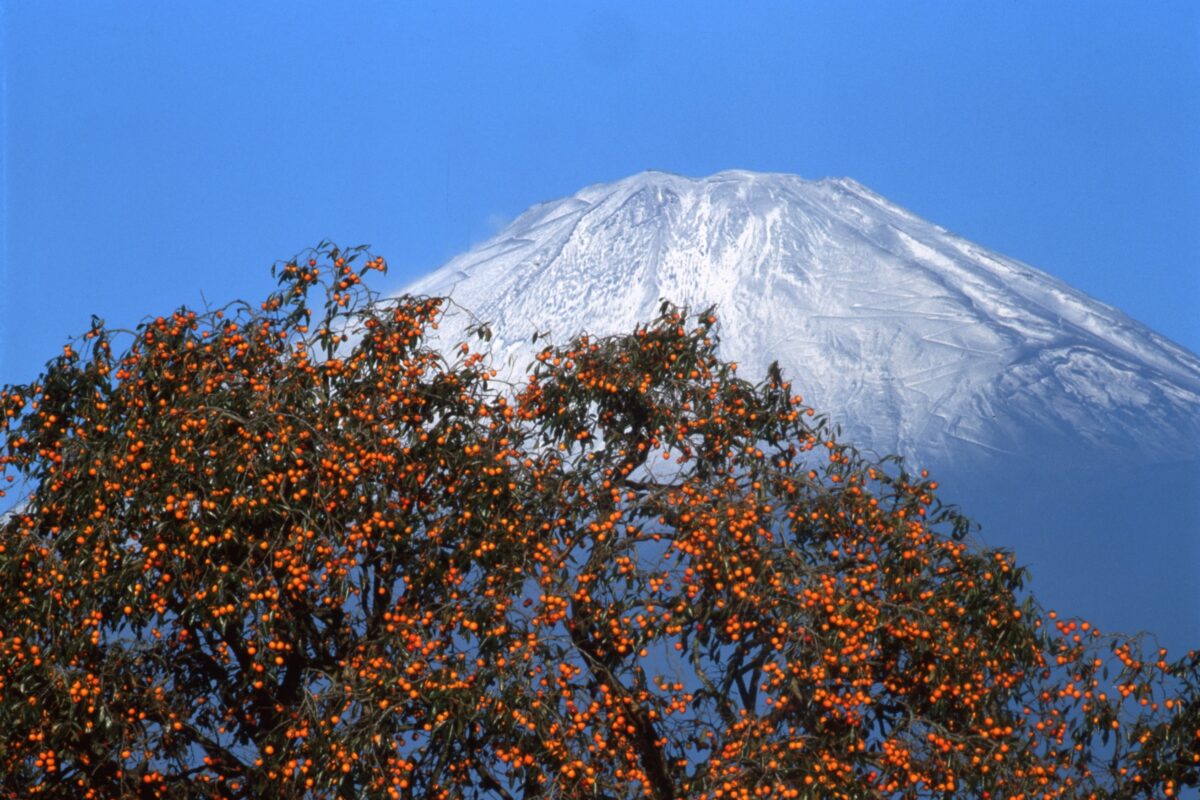 Jump on the Odakyu Romance Car train from Shinjuku early in the morning and you will be in Gotemba early enough to get morning views of Mt. Fuji.
There are plenty of activities to enjoy in Gotemba to make it worth a 1 day or 2 day trip and Autumn is a great time to visit.
Activities such as horseback riding, mountain biking, golf and cycling or shopping, hot springs or gourmet Italian dining are all great options in Gotemba that also offer magnificent views of Mt. Fuji.
Some of the best places to view Mt. Fuji in Gotemba include – Fuji Heiwa (peace) Park, Gotemba Outlet Mall, Tokinosumika, Restaurante Italiano Sakurakagami or on one of the many golf courses in the area.
SATTA PASS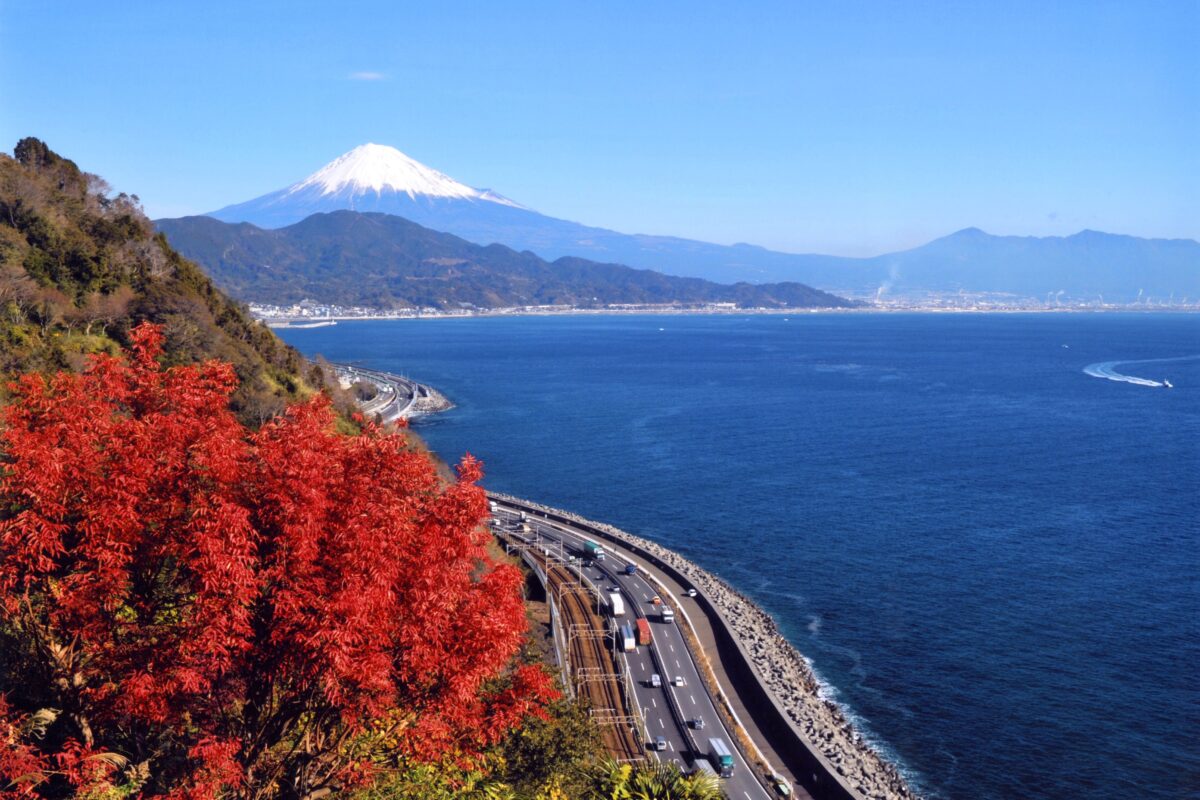 The view of Mt. Fuji from Satta Pass was made famous by the woodblock print artists Ando Hiroshige who created prints of the 53 Post Stations on the Old Tokaido Highway.
Today the Viewing deck of Sata Pass is accessible from either Okitsu on the JR Tokaido Train line (16 mins from Shizuoka Station) – it is a pleasant, and well sign posted 45 minute walk or 10 minute taxi ride.
The clear blue Autumn skies are a great time to get the best views of Mt. Fuji and replicate the famous view that was capture by Hiroshige nearly 200 years ago.