Ready for winter to be over? From as early as mid-January, you can experience early Spring cherry blossoms & blue skies in these 5 sunnier regions in Shizuoka.
During early Spring in Shizuoka, you can enjoy Kawazu-zakura in full bloom in the coastal town of Kawazu or take a stroll among the daffodil fields along the coast in Shimoda.
Marvel at the contrast of the bright yellow nanohana flowers against the brilliant pink Sakura blooms in Minamiizu or wander through plum blossoms in Atami or Kakeagawa.
1. KAWAZU-ZAKURA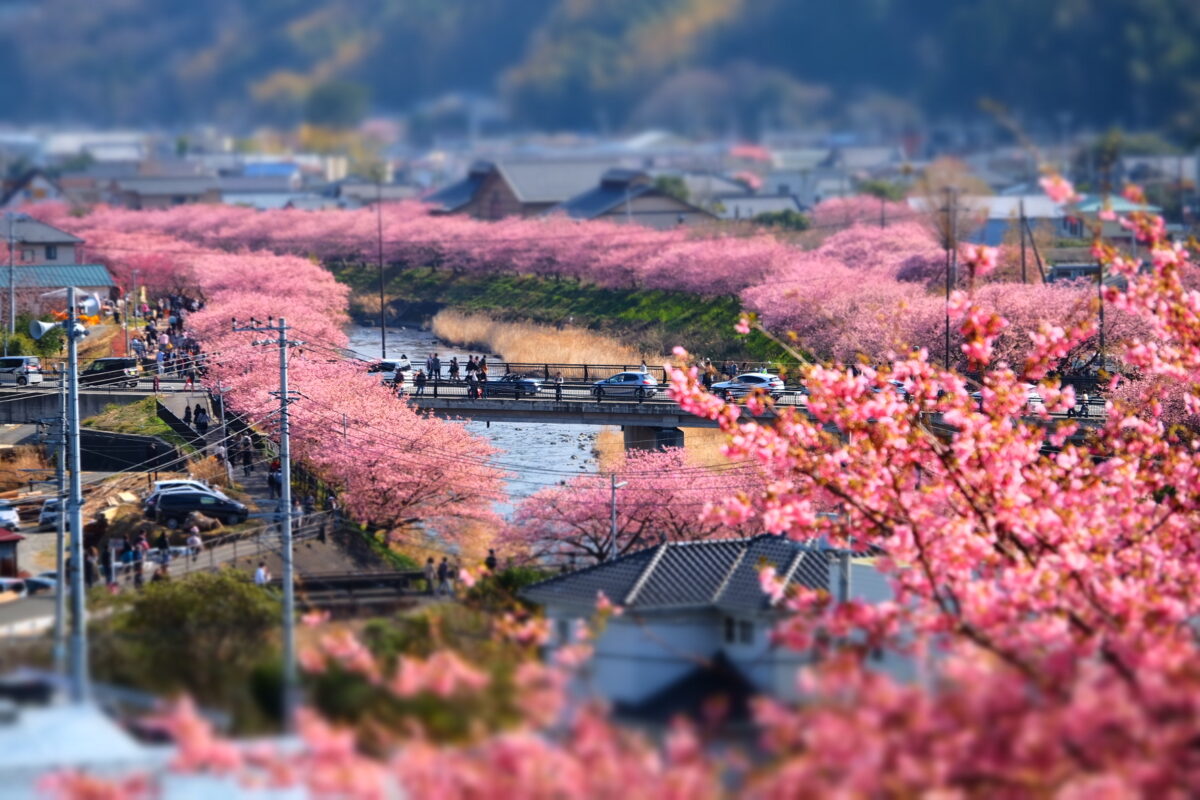 The small coastal town of Kawazu on the South-East coast of Izu Peninsula has become one of the most famous spots in Japan for cherry blossoms.
This is due to the fact that the particular type of cherry blossom (named after the town) "Kawazu-zakura" blossom a full 6 weeks before any other in Japan and tend to bloom longer than some of the other types.
So if you are in Japan between mid-February and mid-March, early Spring in Shizuoka gives you the chance to experience the iconic Japanese cherry blossom.
During the cherry blossom season in Kawazu, thousands of visitors flock to this small onsen town and wander along the river enjoying a cherry blossom themed festival.
2. SHIMODA DAFFODILS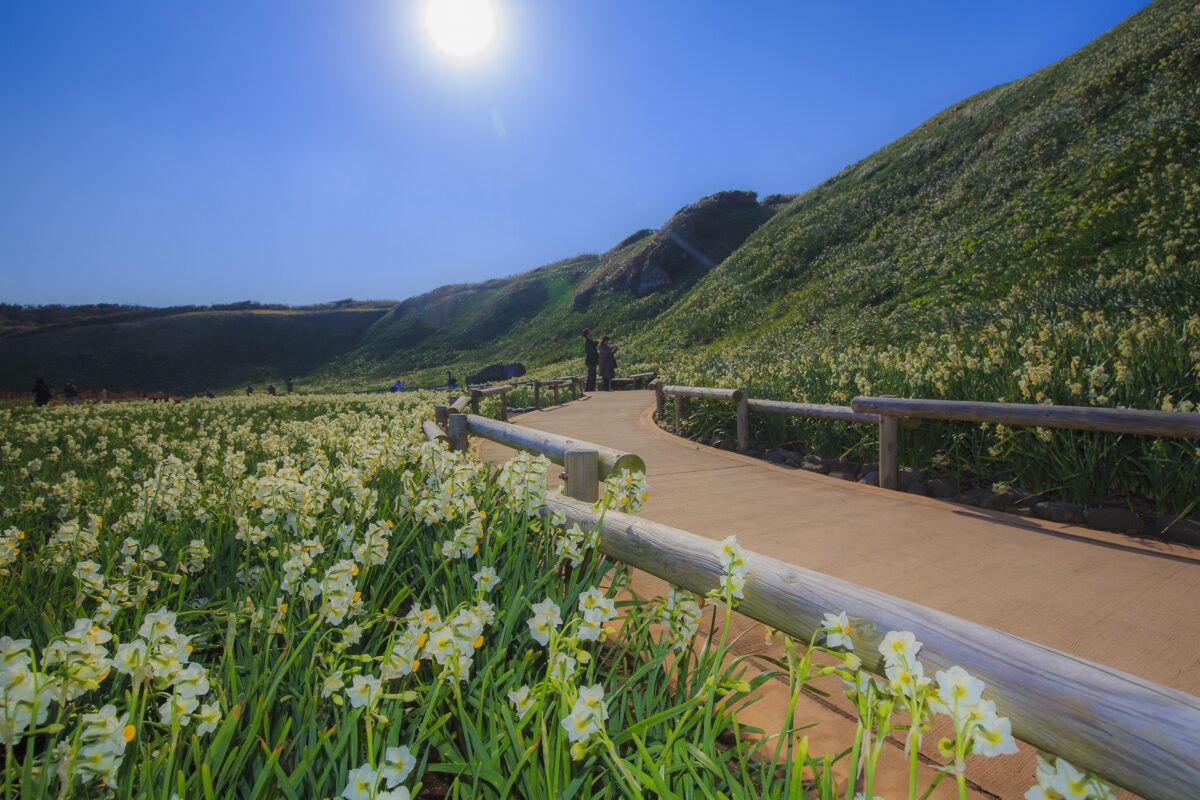 While much of Japan is blanketed in snow, or battling the cold winds of mid-January, at the Southern Tip of Izu Peninsula visitors are enjoying spring-like conditions at the annual Tsumekizaki Daffodil Festival.
Held annually from mid-December to late-January this festival in the historic town of Shimoda is a chance for people to get outdoors into nature and enjoy feel like Spring is on its way.
The winds in this part of Japan mid-Winter can be fierce but if you get it on a good day a walk along this stretch of coast is possibly the best way to shake off any mid-Winter blues – LEARN MORE.
3. MINAMIIZU NANOHANA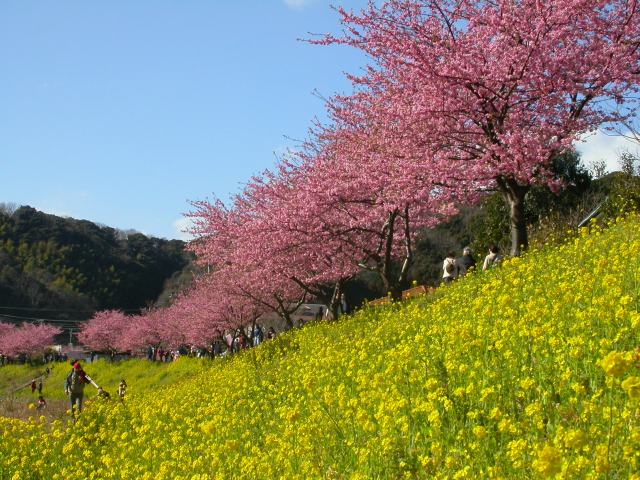 The Southernmost tip of Izu Peninsula is famous for its bright yellow "Nanohana" or rapeseed flower.
From early February through to mid-March each year, the Nanohana and Kawazu-zakura trees that align the Aono River blossom at the same time and provide an amazing feast of colors.
A Shizuoka in Spring color palette is made up of blue skies, pink sakura, yellow rapeseed blossoms and green hills to replaces the grey skies of Winter.
4. ATAMI PLUM BLOSSOM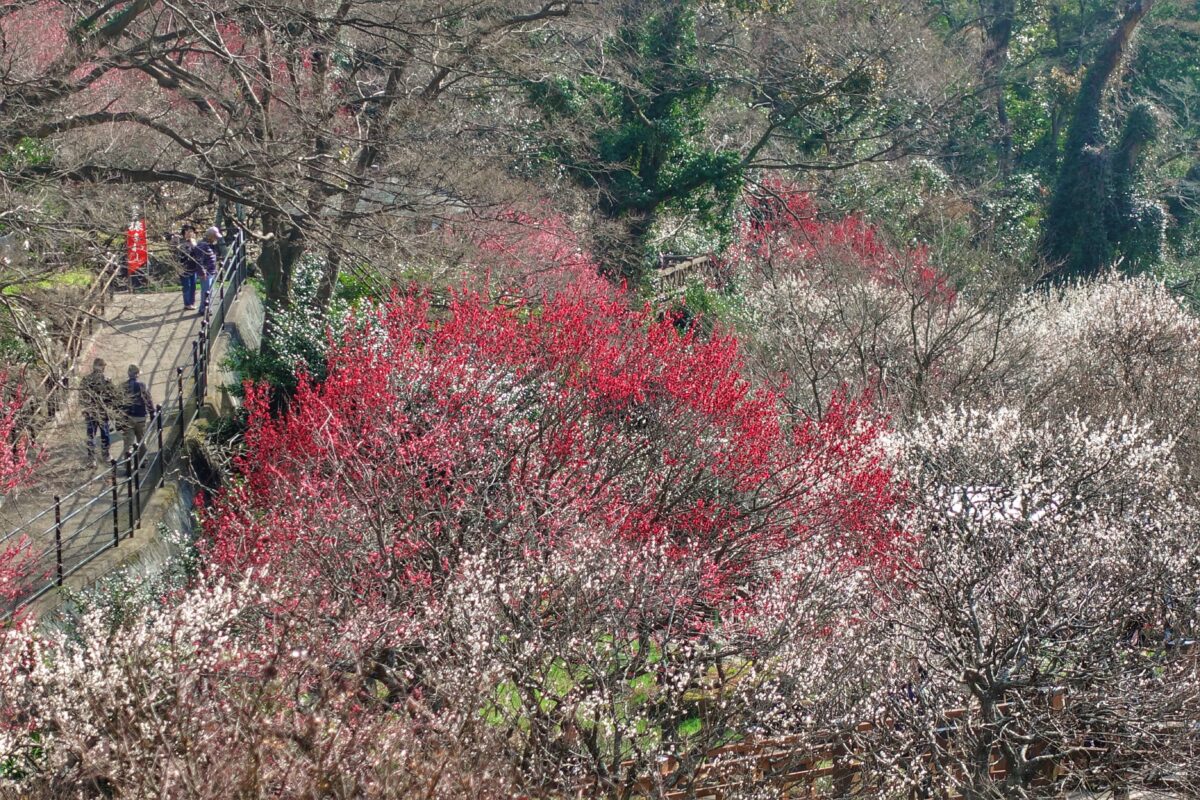 Japan is well-known throughout the World for its cherry blossoms but not many people realize that the plum blossom is also ubiquitous throughout the country.
Plum blossoms tend to come in a variety of colors including white and pink similar to the cherry but can also be a dark red and sometimes even yellow.
They blossom as early as December and the flowers can be enjoyed until March.
Atami Onsen town has an annual plum festival at Atami Baien that starts in mid-January and goes all the way through to early March – More Info.
Along the Ito River the cherry blossoms are lit up during cherry blossom festival held from mid-January to early February and you can dip your feet in the foot-onsen, relax and enjoy the view.
5. KAKEGAWA WEEPING PLUM BLOSSOMS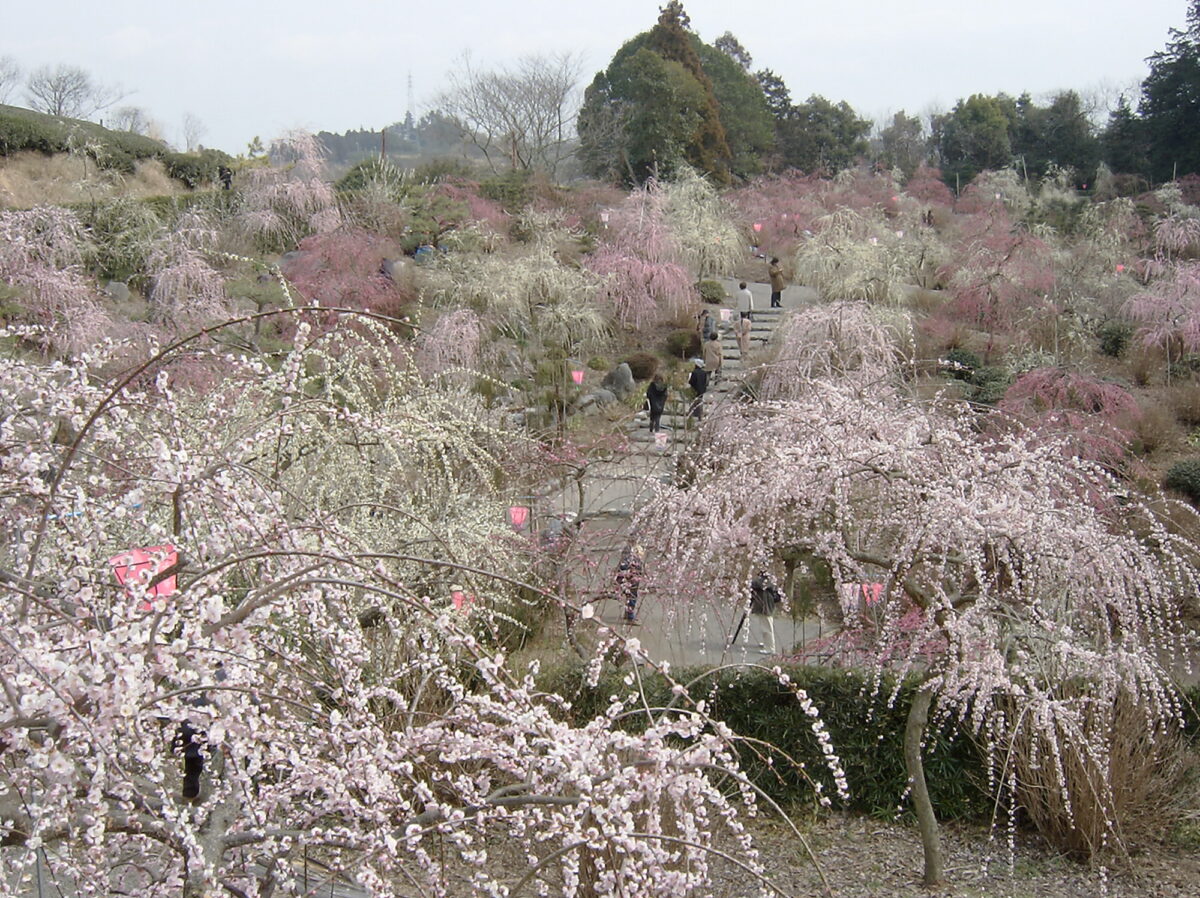 Kakegawa's Tatsuo Shrine is famous for their "Shidare Ume" or weeping Plum Blossom. From early February to mid-March, their flower garden comes to life with about 300 plum trees in bloom.