Spare a couple of days on your journey through Japan to Explore Mishima City and its Surrounds.
5 REASONS WHY STOPPING AT MISHIMA STATION & TAKING TIME TO LOOK AROUND IS WORTH YOUR WHILE
MISHIMA TAISHA SHRINE, RAKUJUEN PARK, GENBE RIVER, KAKITA RIVER PARK & MISHIMA SKYWALK
If you are using the Tokaido Bullet Train to travel through Japan Mishima Station is a great stop along the way.
Take a day to explore this magical town or take advantage of free shuttle services out to some of the other attractions close to the city.
MISHIMA TAISHA SHRINE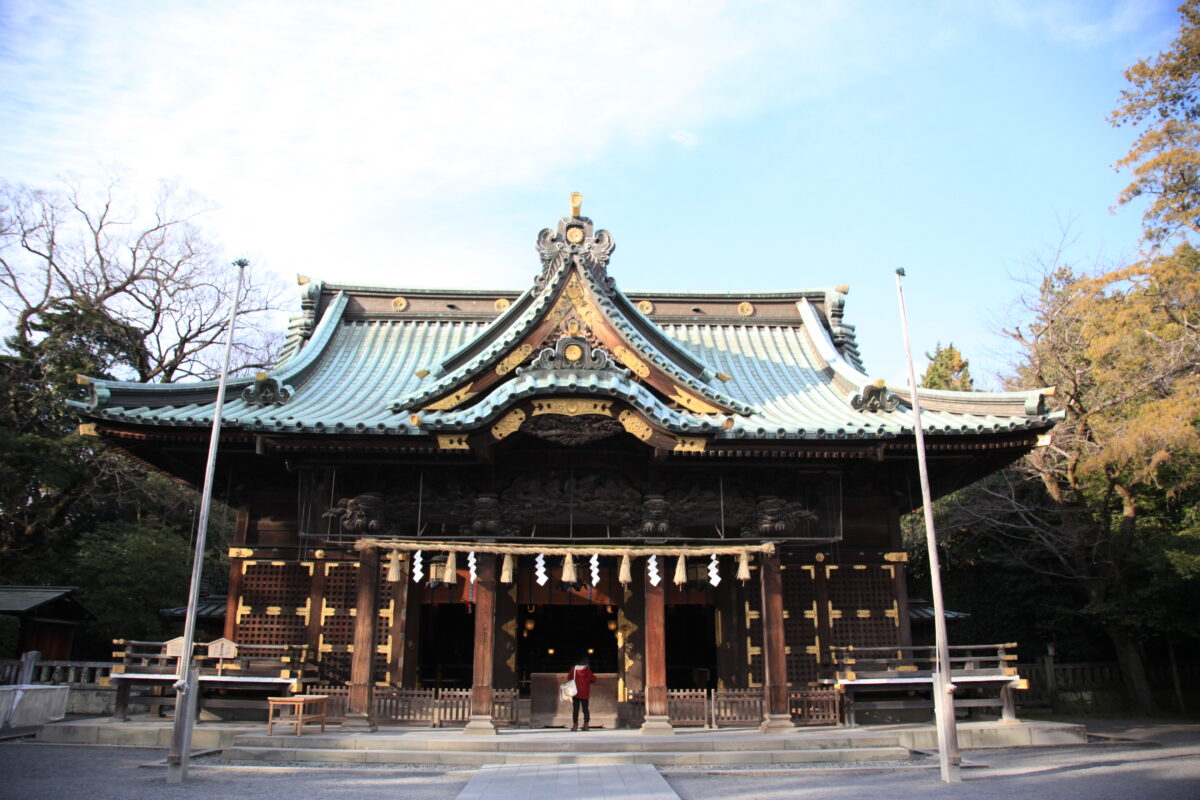 With a history dating as far back as the Nara period nearly 1200 years ago, Mishima Taisha Shrine is one of the most revered Shinto shrines in Japan.
The shrine has been patronized by some of the most famous of Japanese rulers over the years.
As a key stop on the Tokaido Highway when Hiroshige created his masterpiece woodblock prints of the 53 Stations of the Tokaido Highway he depicted Mishima with the Torii Gate of Mishima Taisha Shrine.
RAKUJUEN PARK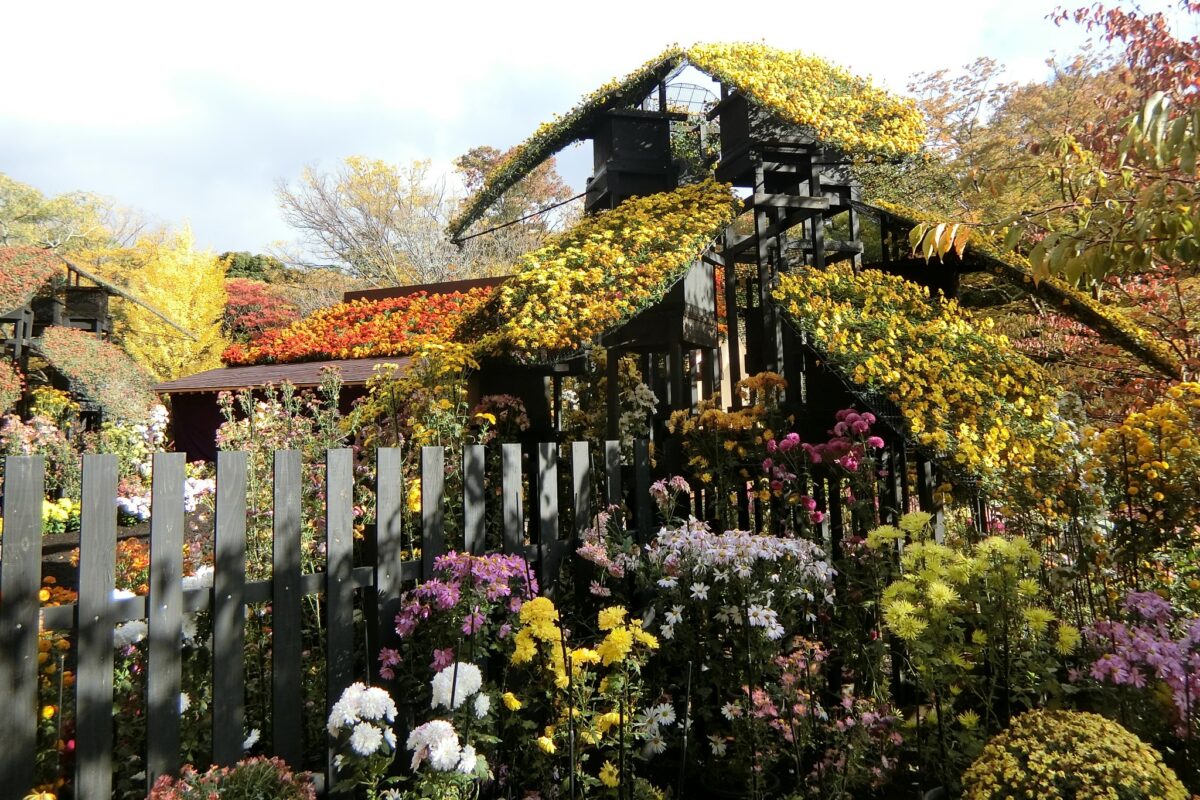 An easy 3 minute walk from Mishima Station South Exit is Rakujuen Park.
Once the second home and grounds for Prince Akihito of Komatsu in the 19th century the park is now open to the public for a small fee.
The expansive grounds of the Park are a great way to spend a couple of hours enjoying the Japanese gardens.
If you have kids the park also has a small amusement park and zoo that is home to a very popular red panda and other cheeky critters.
GENBE RIVER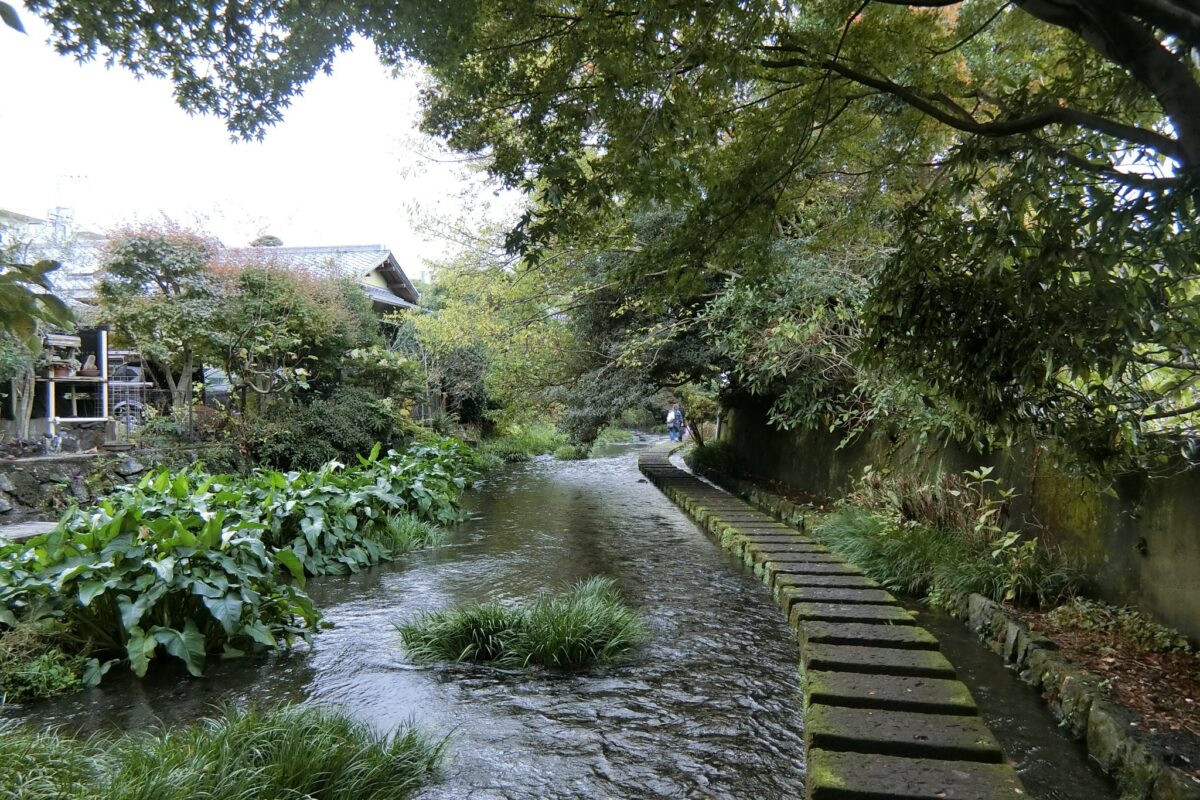 The Rakujuen Park is the source of the Genbe river which flows for about 1.5 km through the city of Mishima.
A clear walking path has been created that follows the river through the town to Mishima Taisha Shrine with stepping stones placed in the river to allow you to almost walk on water.
Fireflies have recently started to return to the river and can be seen on warm nights in May to mid-June making for a magical experience.
KAKITA RIVER PARK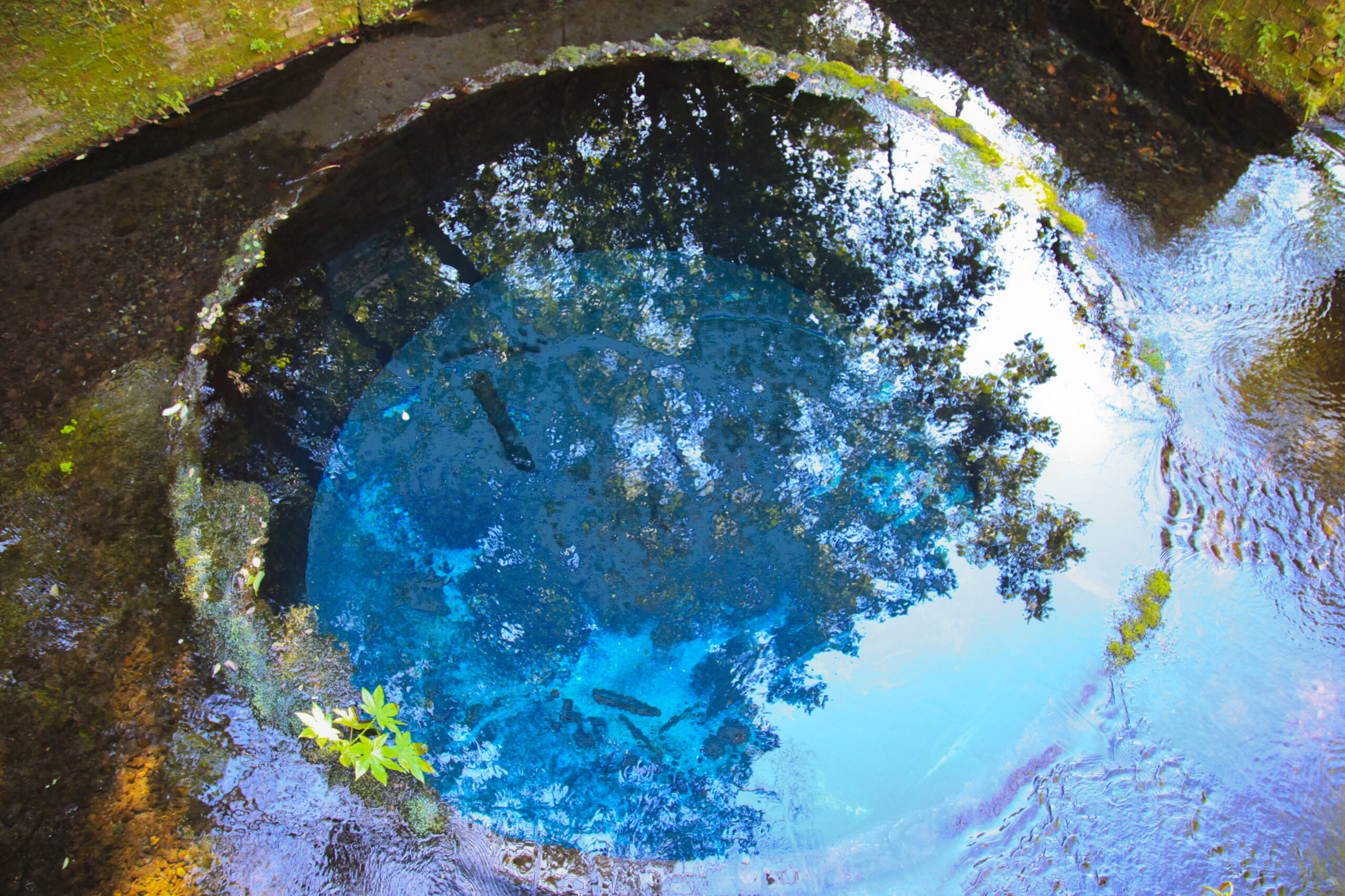 A short bus trip from Mishima station takes you to Kakita River park. Kakita river is famous for its clearity and designated as a national natural treasure. In many places in the park, a lot of snow-melted water from Mt. Fuji springs up all year round and you can see it from the decks.
From the South exit of Mishima Station, it takes about 15 mins by bus or 30 mins on foot.
MISHIMA SKYWALK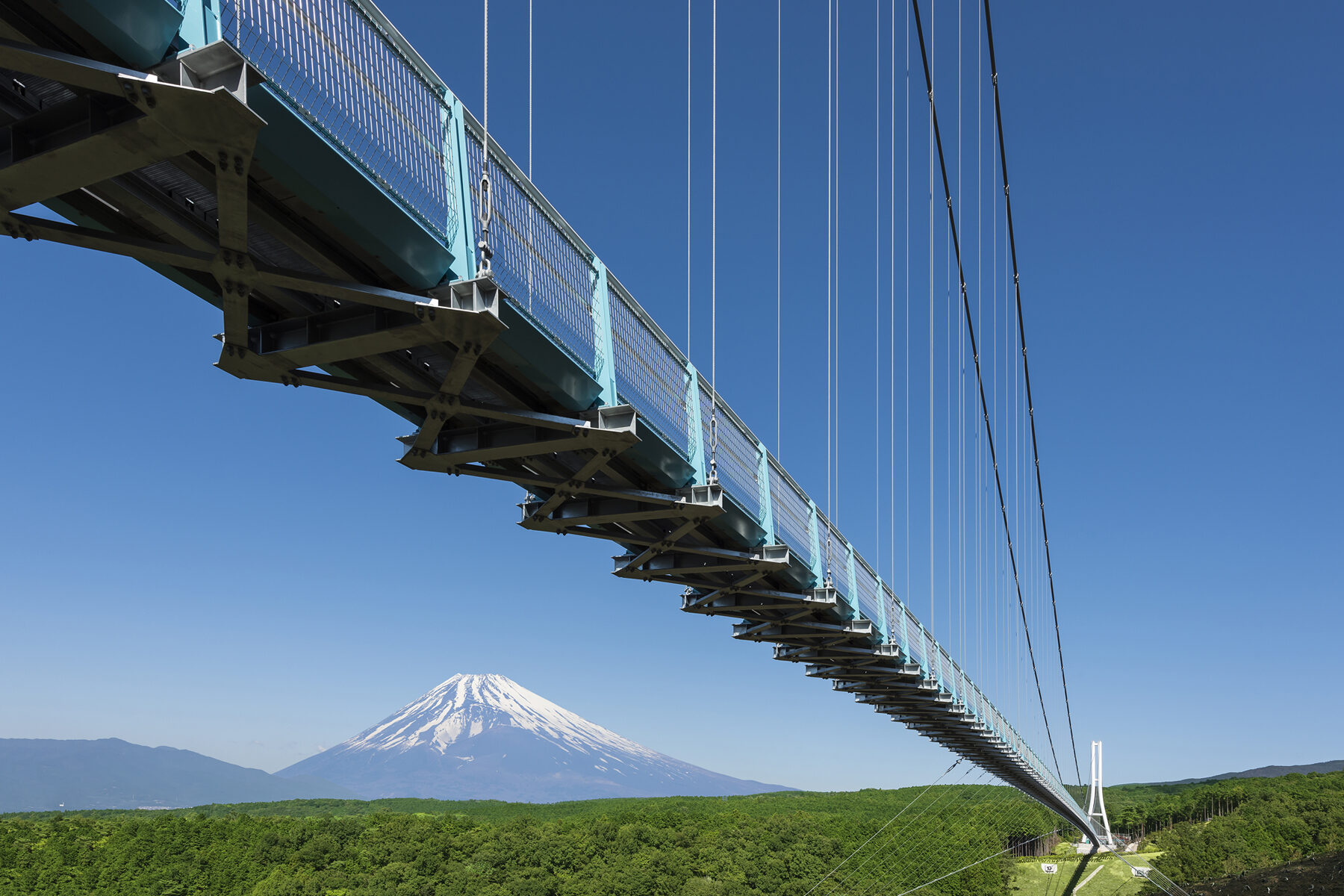 A relatively new attraction in Mishima is the Mishima Skywalk.
One of the longest pedestrian suspension bridges in Japan Mishima Skywalk offers awe-inspiring views of Mt. Fuji and with sky garden, cafes, restaurants, Segway tours, dog run, zip line and adventure park also part of the facilities there is something for everyone.
MORE INFORMATION
Mishima – A City made for Walking tour courses