Just a short journey from South of Mishima Station, the West Coast of Izu peninsula (Nishi Izu) offers intrepid travelers a chance to get off the beaten track and experience a real Japanese adventure.
Ready to get away from the cities? Had enough of temples and shrines?
Have a strong sense of adventure or want to enjoy some authentic Japanese hospitality? How about hot springs with views of the ocean, some of the freshest seafood you will ever eat, stunning sunsets, and views of Mt.Fuji?
Nishi Izu has all this and more.
TOI PORT & ONSEN TOWN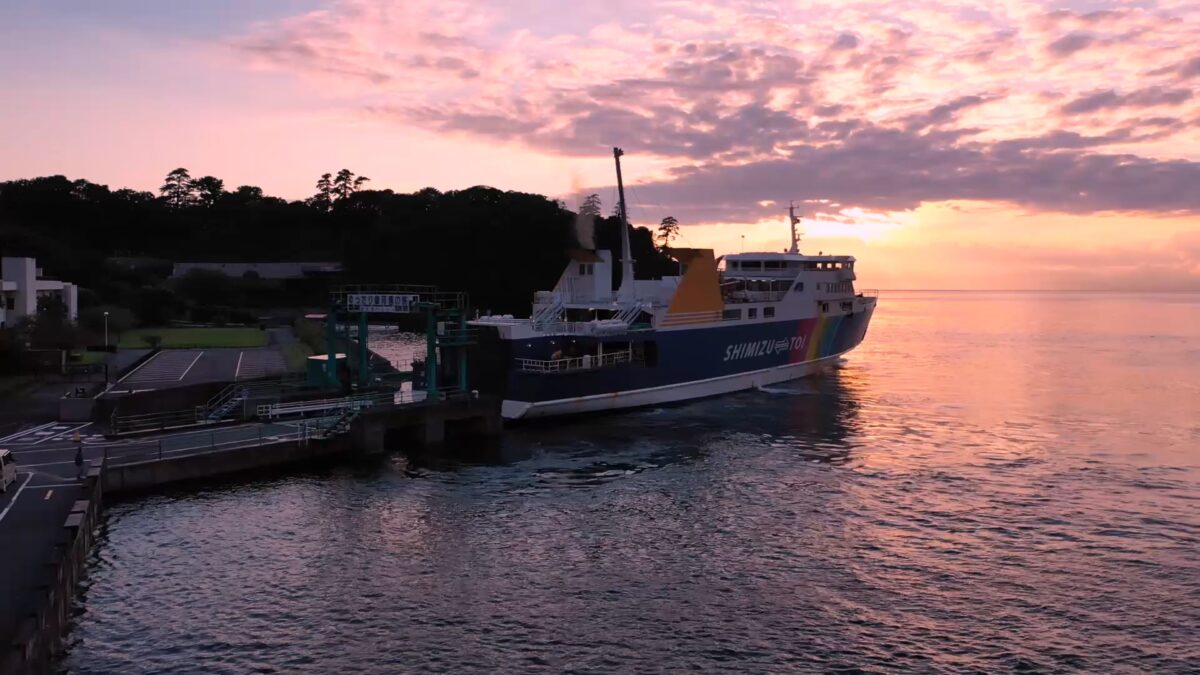 In the age of Tokugawa, there were 2 main gold mines in Japan – the largest is found on the Sado Island and the 2nd largest was on the West Coast of Izu in the small coastal town of Toi.
Perfect access from the ocean and great proximity across Suruga Bay to Tokugawa's residence in Shizuoka City turned this fishing port into a bustling Gold Mining Town.
Today there is very little to remind you of the town in its heyday of geisha entertaining merchants and miners but a visit to the mines is a great way to get an appreciation for the work that was done to build elaborate tunnels into the mountain in search of riches.
KOIBITO MISAKI (Lover's Cape) & KOGANEZAKI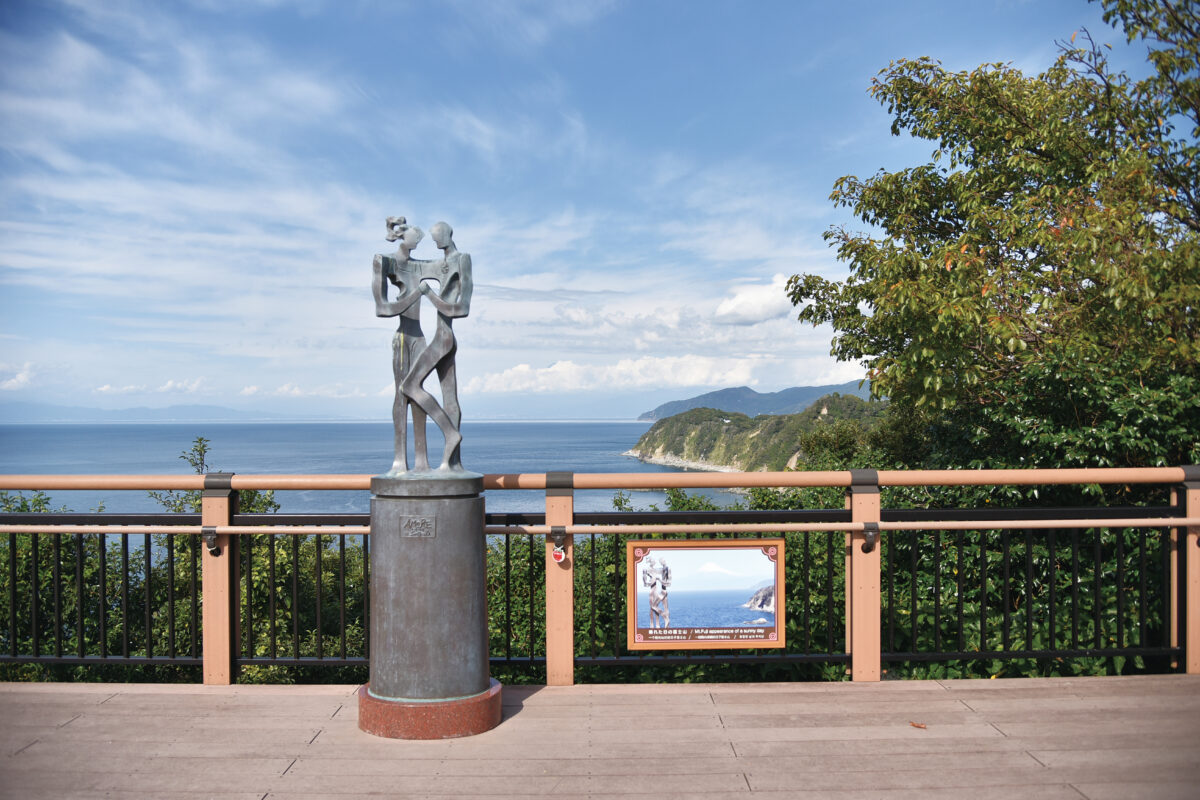 Not far down the coast from Toi Port is Koibito Misaki or Lover's Cape which is a great lookout spot that offers spectacular views out over Suruga Bay and, on a clear day, unobstructed views of Mt.Fuji in the distance.
It is a short walk out to the Cape from the bus stop and is particularly beautiful around sunset.
For the best chance to get clear views of Mt. Fuji, Winter and early Spring or late Autumn when the weather is a little cooler are recommended.
The nearby Koganezaki, which was named after its golden rocks under the setting sun is also a scenic spot to capture the perfect photo opportunity.
DOGASHIMA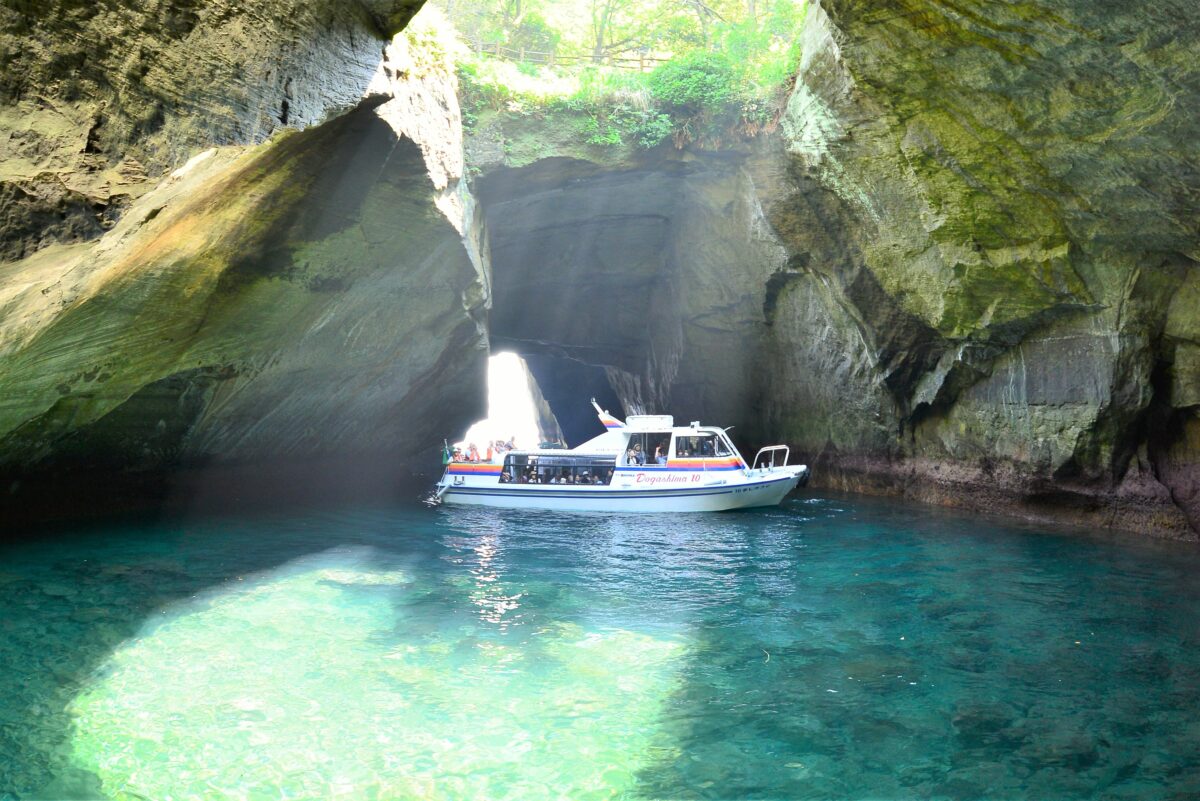 20 minutes down the Coast by bus from Koganezaki is Dogashima Park which is probably Nishi Izu's most famous tourist spot due to the accessibility of the steep coastal cliffs and the popularity of the Dogashima Tensodo Cave Cruising boat tours.
Sightseeing boats leave from Dogashima and are a great way to get a greater appreciation for the dramatic stone formations and cliffs that line the coastline – most boat trips culminate with the boat entering the Tensodo Cave.
MATSUZAKI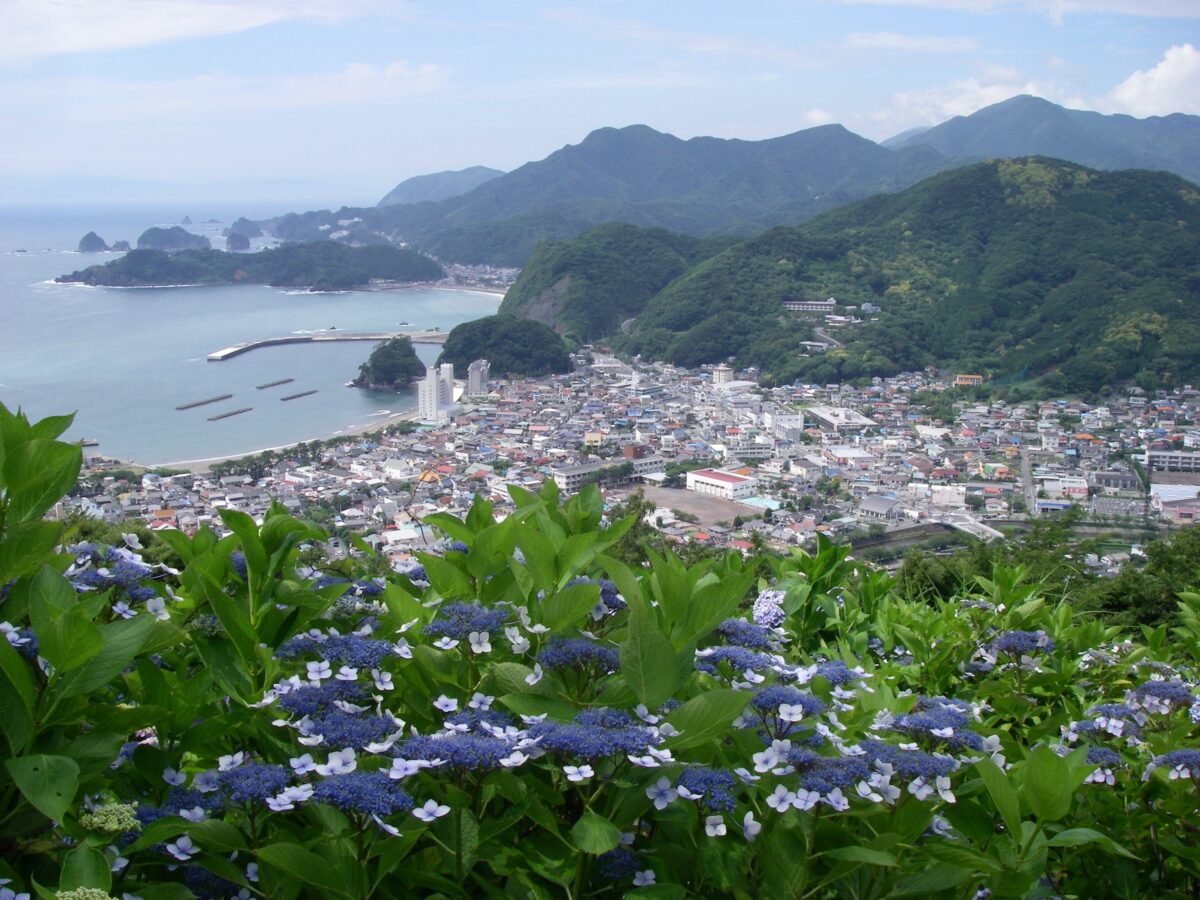 As you venture further down the Western Coast of Izu things become more and more remote and you get a real sense of leaving civilization behind.
The small port town of Matsuzaki is worth exploring for an hour or two – the town is easy to get around by foot and offers a relaxed atmosphere with its Namako walls and traditional style buildings.
Around the Matsuzaki area, there are a number of great activities and experiences to choose from cruising, mountain biking, scuba diving, sea kayak fishing, snorkeling, or stand-up paddleboarding.
ISHIBU RICE TERRACES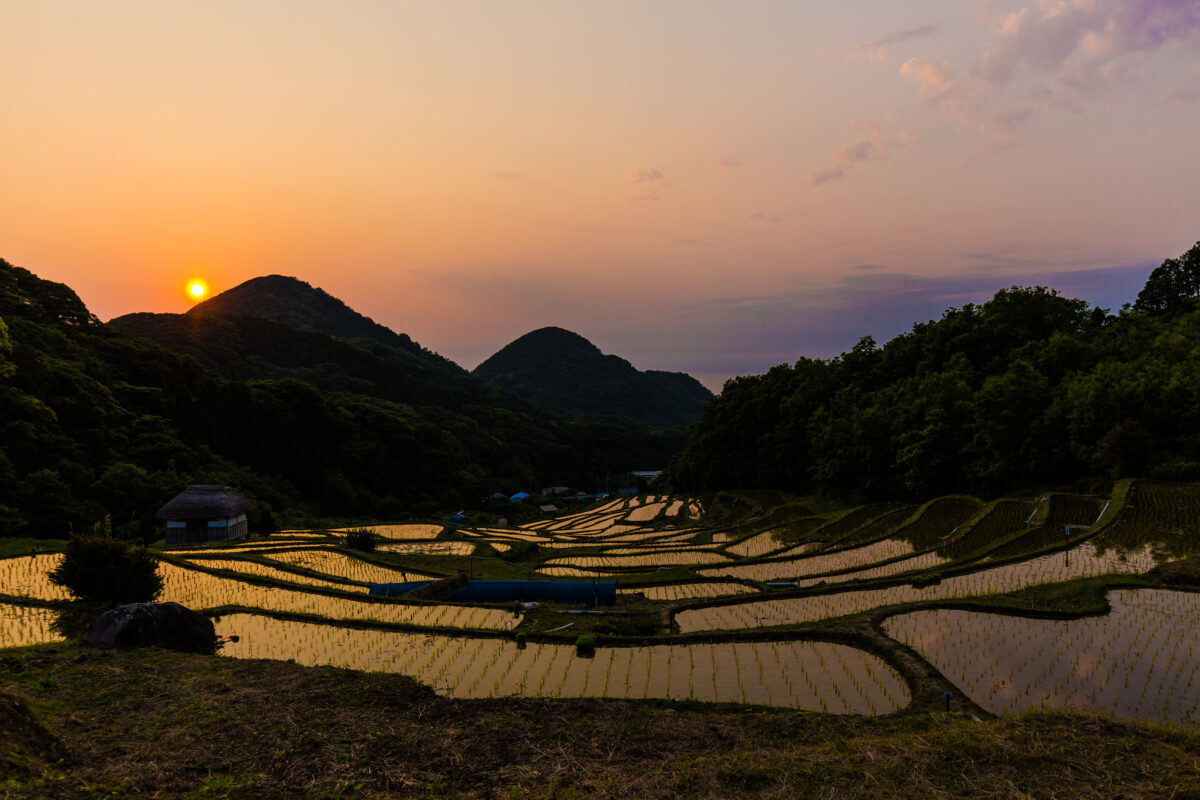 About 20 minutes drive from Matsuzaki's town center is the picturesque Ishibu Rice Terraces.
Stop at this popular spot if you have a car and enjoy the walk through terraced rice fields and take in the breathtaking views of the rice paddies that stretch down the valley to the ocean below.
The paddy fields are filled with water from mid-May to early June at which time early morning and dusk are great times to get those perfect shots for your social media account.
HAGACHIZAKI MONKEY BAY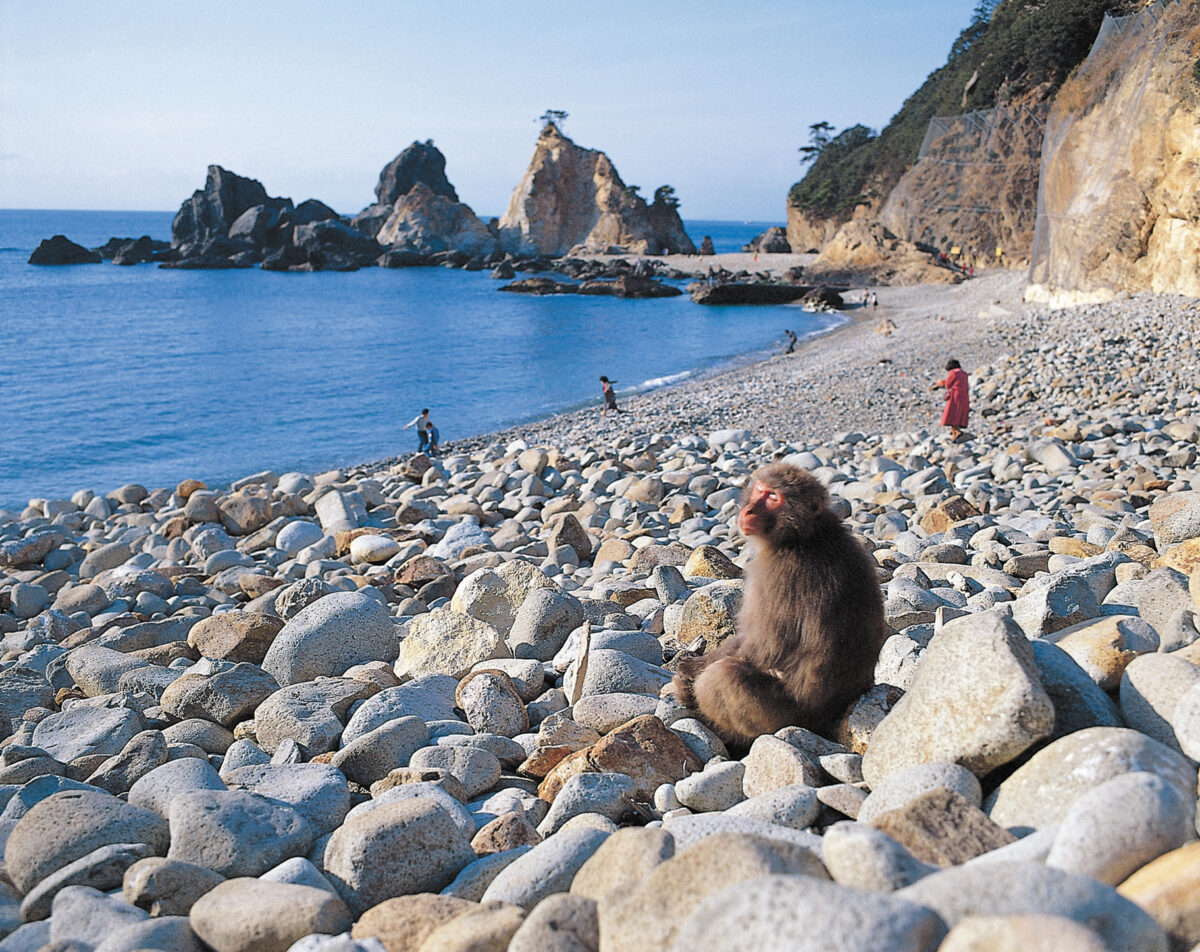 Not far from Ishibu Rice Terraces is the Hagachizaki Monkey Bay.
Not as famous as the onsen monkeys of Nagano, this stony beach is home to about 300 Japanese Macaque monkeys and you are able to walk amongst them and even feed them – a fun experience for young and old.
LINKS
Izu Dream Pass Official Page (Eng) – LINK
Toi Gold Mine (Eng) – LINK
Izu Dogashima Sightseeing Boat trips (Eng) – LINK
Explore Izu Website – LINK