HAKONE HACHIRI
HIGHLIGHTS OF THE AREA Heritage Area, Cedar Lined cobblestones, Amazake, Yamanaka Castle Ruins, Mishima Skywalk, Mishima Taisha Shrine
INTRODUCTION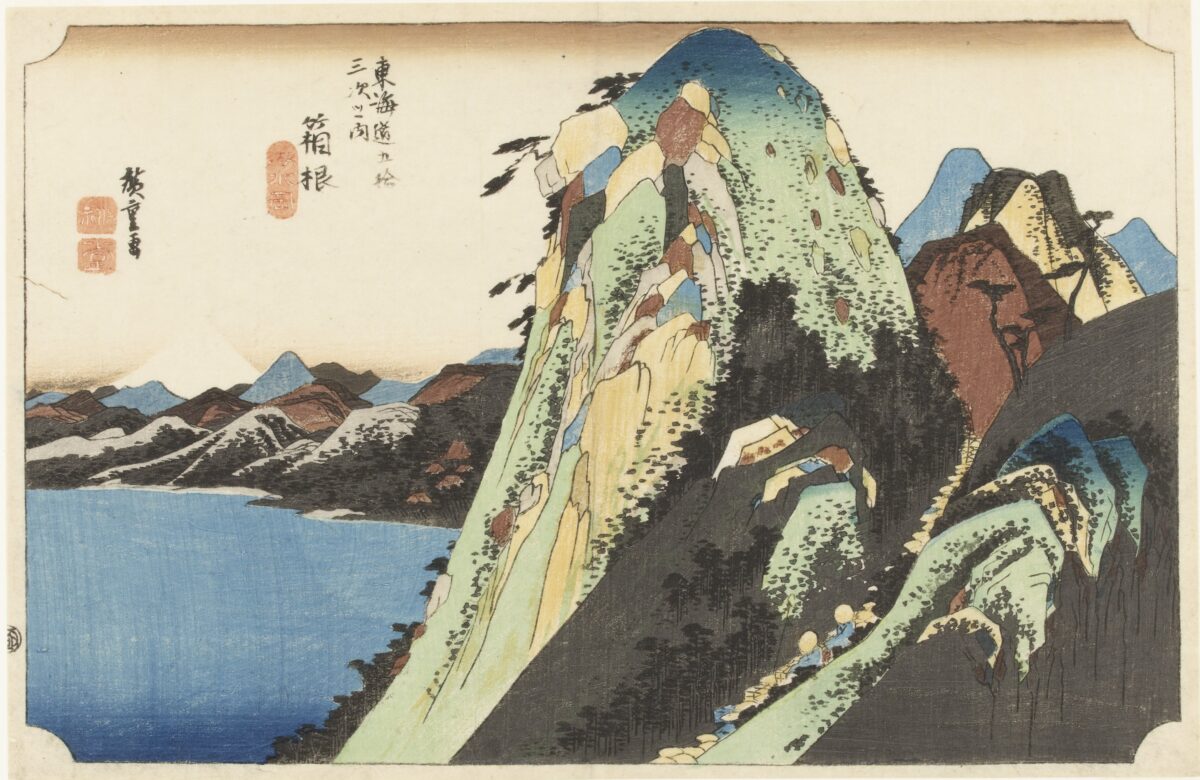 The old Tokaido highway was a vital route that connected the Tokyo with Kyoto. Along the road were over 50 post towns, important resting points where travelers could stop for a bite to eat or stay for the night. 
Hachiri literally means 8 Ri, a distance of approximately 32 kilometres(20 mile). It refers to the stretch of the ancient Tokaido Highway between Odawara (Tokaido Juku #9) and Mishima (Juku #11), via Hakone (Juku #10).
During the Edo Period, this stretch was a two day walk over some very mountainous terrain, but rewarded by spectacular views of Mt.Fuji, Lake Ashi, and the Pacific Ocean.
Some parts of this stretch of Tokaido have been preserved and are enjoyed by many visitors today.
Please wear comfortable walking shoes for the day (about 8 km walking total) and bring a jacket in case of rain.
SUGGESTED ITINERARY
MORNING
0830 Meet Odawara Station
– Train from Odawara to Hakone Yumoto / Hakone Tozan Bus to Amazake Chaya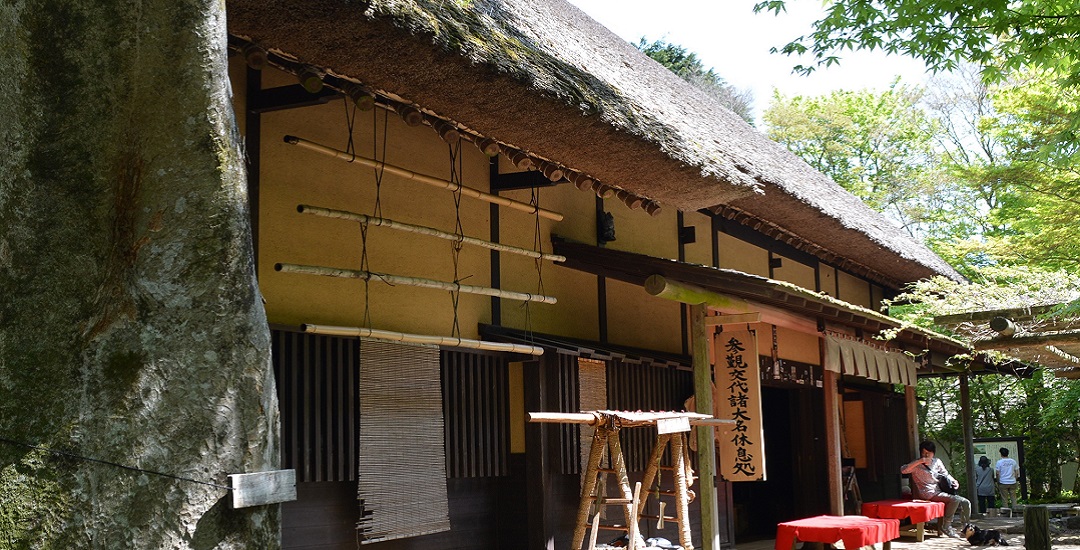 – Walk from Amazake Chaya down ancient Tokaido (about 2km) to MotoHakone
– Walk along Cedar Avenue to Hakone Checkpoint (1km)
– Lunch at Hakone Machi
AFTERNOON
– Bus from Hakone Machi to Settai Chaya cobblestones
– Walk Ancient Tokaido(Settai Chaya cobblestones / Yamanaka Shinden cobblestones) to Yamanaka Castle Ruins
Yamanaka castle was destroyed in 1590, just before the Tokaido Highway came to prominence, but travelers on the old road would have passed by these ruins as they made their way to and from Hakone.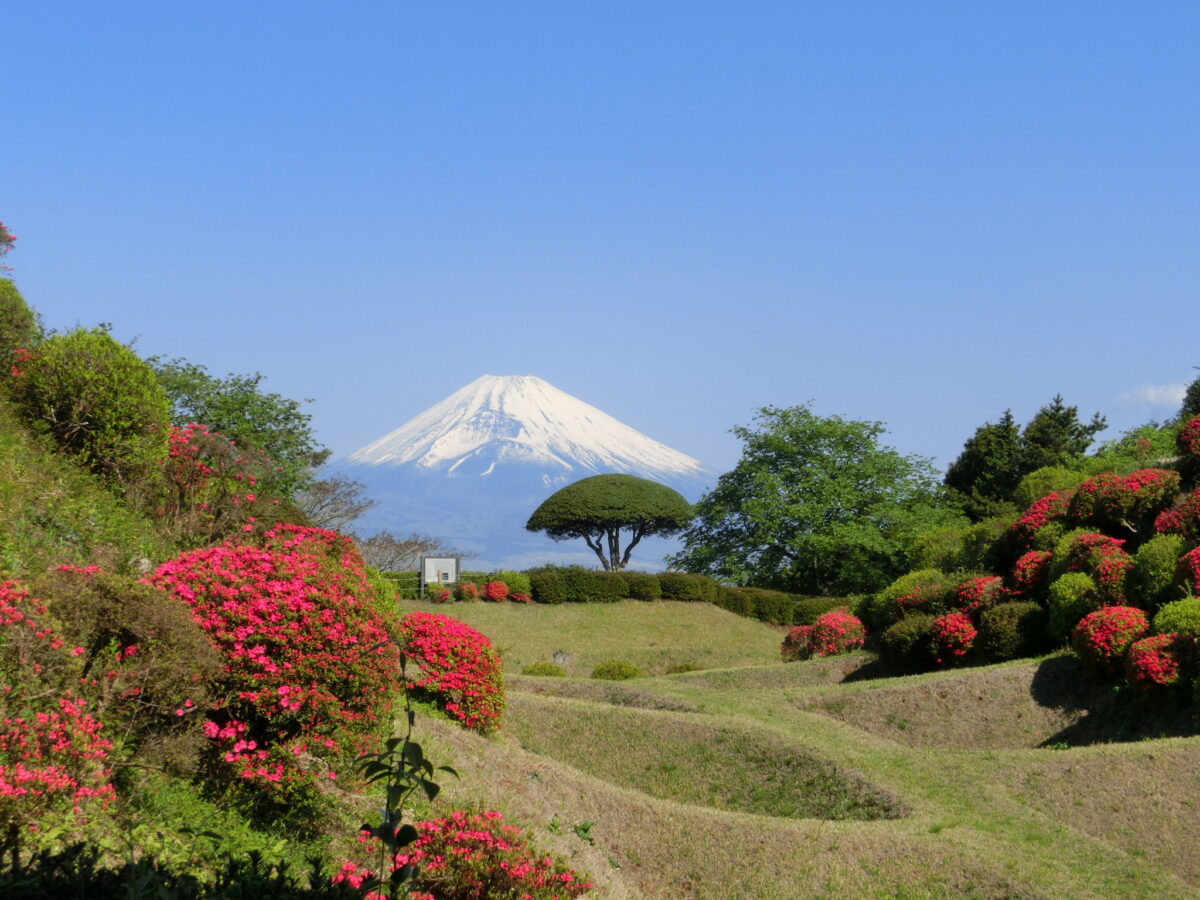 – Bus to Mishima Skywalk
Mishima Skywalk, Japan's longest pedestrian suspension bridge is a great place to take in the view of Mt. Fuji and Suruga Bay (weather permitting). It is also good to stop there for a coffee or lunch and maybe a thrilling zipline ride, and a walk through the hydrangea garden.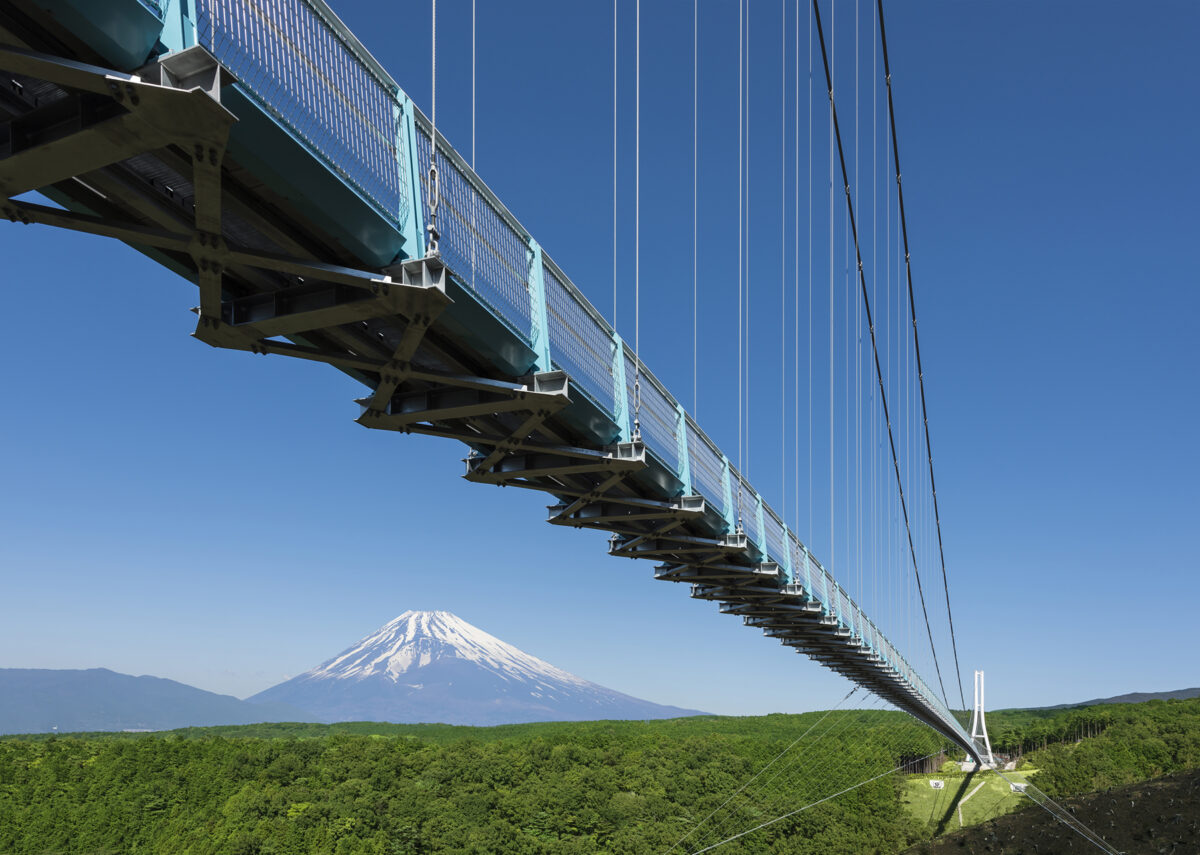 – Bus to Mishima Taisha Shrine
Mishima Taisha Shrine was located right next to the path of the Tokaido Highway. The shrine is dedicated to the father of Konohana Sakuyahime, the goddess of Mt. Fuji and is known as one of the most prestigious shrines in Japan.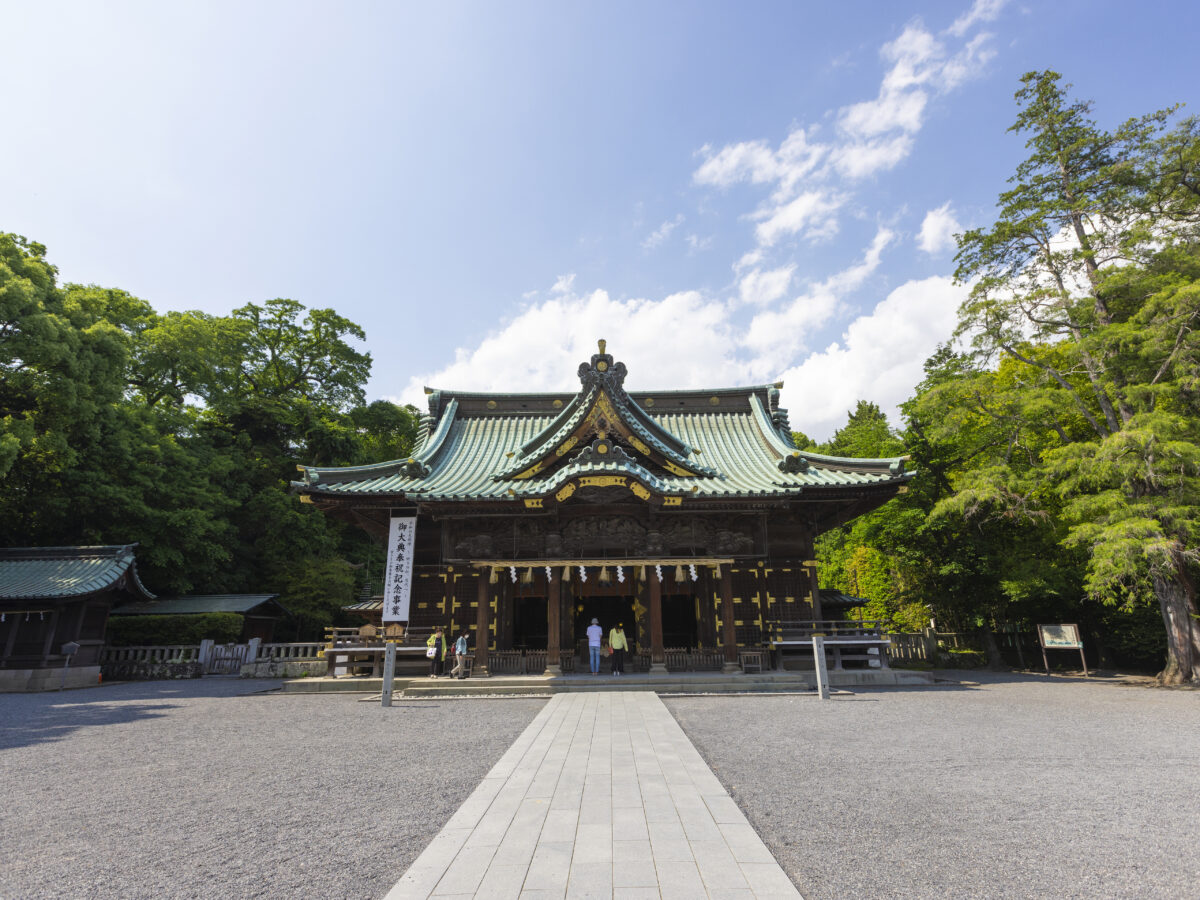 – Walk to Mishima Station
Stay in Mishima overnight and enjoy this charming small town.
MORE INFORMATION