Why do you travel? Why Shizuoka?
To embark on an adventure? To see the world through new eyes? To admire mother nature? To unplug yourself? To learn about different cultures? To meet new people?
There are tons of reasons to travel depending on who you are and what you need.
We hope to fulfill your needs with unique experiences which share a heart-warming interaction with locals, the blessings of nature, some of the finest food, a warm climate, and more of what Shizuoka has to offer. Learn more about Shizuoka.
The Green Tea Experiences: 'Shizuoka Tea with…'
In Shizuoka– one of Japan's biggest green tea producers!
Shizuoka is one of the top-ranked green tea producers in Japan. It is said that green tea cultivation in Shizuoka began in 1244 when tea seeds were brought back from China.
With centuries of tradition, you will see Shizuoka still produces some of the finest green tea. It's carefully cultivated by local farmers at both large and small plantations, with row upon row of green tea hedges. If you enjoy this iconic Japanese drink, why don't you dig in deeper through the 'Shizuoka Tea with…' experience?
It is the best fit for people who seek authentic green tea through experiences such as visiting a green tea farm, harvesting tea leaves from spring to autumn, and sampling the best green tea produced there. We also hope that you can immerse yourself into a different culture, escape from the daily hustle and bustle, and learn from tea farmers about the luxury of living in harmony with nature.
Shizuoka Tea with Kyoko-san – Nukumorien Yururi, Shizuoka city
At her farm, green tea is raised in a relaxed way– just like how she is. Organic farming is one of our favorite features of Kyoko-san's tea. She uses naturally sourced fertilizer such as fermented soy, which allows the tea to grow freely in an organic environment.
She says her tea leaves are uneven, which some people might not see as beautiful, yet she likes that they are raised in a natural and lively way. It's just like how she respects an individual person's own unique traits.
With Kyoko-san's relaxing atmosphere, you'll enjoy visiting green tea fields where a few varieties are grown. You can experience tea leaf picking* (you can taste them too) and drinking the green tea– often accompanied with little homemade sweets and a pleasant chat with Kyoko-san. Perhaps you can also take a nap on a tatami mat and feel the breath of nature.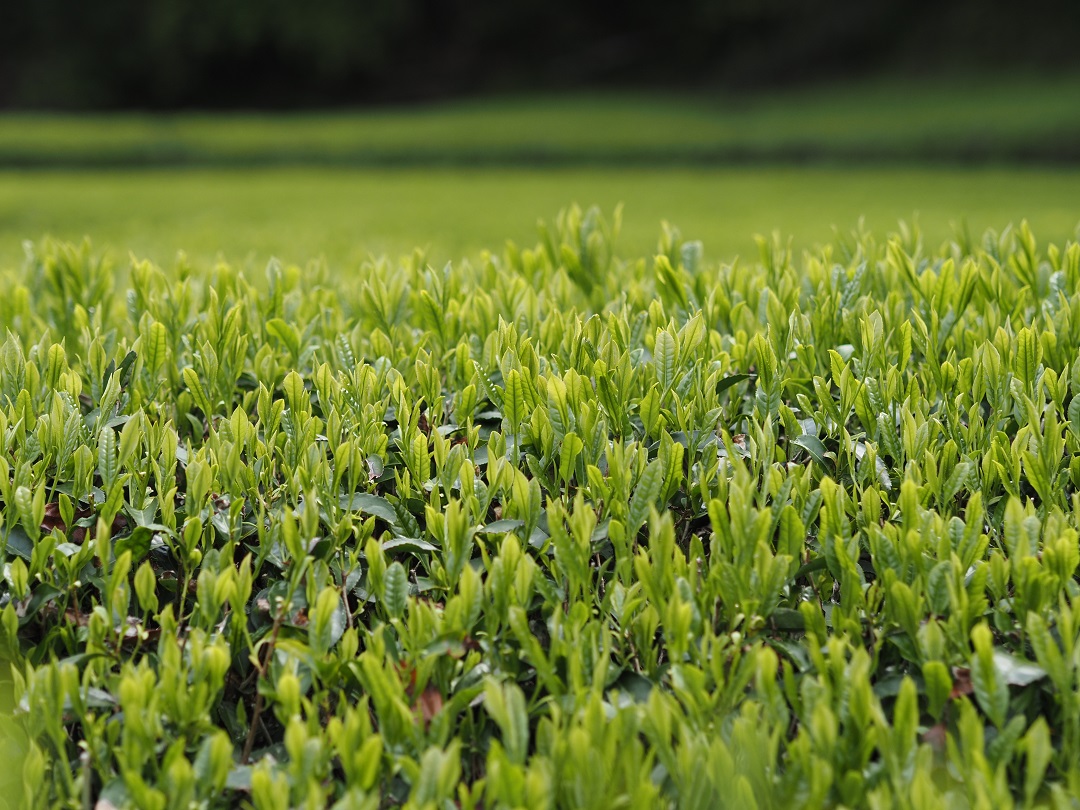 If you are interested in staying a little longer, you can have homemade lunch with seasonal vegetables from 1,000 yen, or perhaps relax and feel a soothing breeze on engawa, a Japanese-style veranda to appreciate the balance of living with nature.
*Green tea picking is available from May to October
Shizuoka Green Tea Experience with Shiratori-san – Okakae Chaen Kanebun, Shizuoka city
This is where you can motivate yourself and recharge your battery by learning from the philosophy of green tea production which has been passed to new generations for over a century.
The name of the tea farm is Okakae Chaen. 'Okakae' means 'personal staff' or 'exclusively belonging to you', while 'chaen' means 'tea farm'. This perfectly explains what Shiratori-san strives for. When we asked what 'okakae' was, he answered proudly, but with a bit of shyness.
"Expensive green tea is not always valuable to everyone. Each customer has his/her own favorite tastes, and thus I hope to provide the green tea that meets his/her needs. This is what motivates me to grow, produce and sell my special green tea as well as why I keep asking myself whether I can be a good okakae to my customers. I do not choose who to sell to, rather I wish to provide good tea that everyone can enjoy."
He gives guests a good welcome with his charming personality and quality green tea. Here, you will learn how to serve good tea, the difference of tea flavor depending on water temperature, and various ways to enjoy the tea.
You can see Mt. Fuji from his tea room, if weather permits. Moreover, if you are motivated to wake up early and climb the hill, you might have an opportunity to see the stunning view of a sea of clouds on green tea farms, with Mt.Fuji in the background.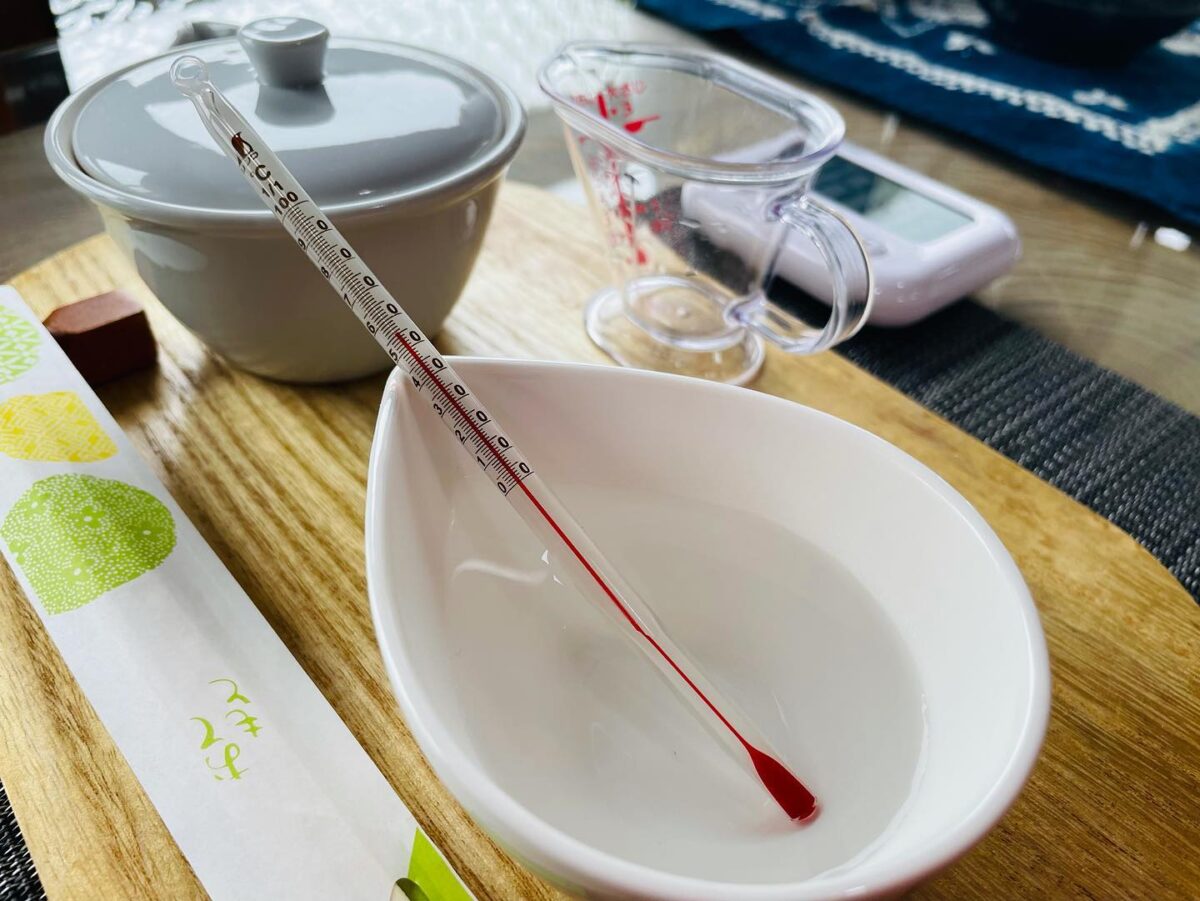 How to book 'Shizuoka Tea with…'
In addition to the two green tea farms and experiences above, there are 20+ green tea farms that provide 'Shizuoka Tea with…' experiences across Shizuoka. The operator will choose the farm which is the best fit and experience depending on your request.
Book a 'Shizuoka Tea with…' experience here.
Why don't you visit a green tea farm and get first-hand experiences from local tea farmers with 'Shizuoka Tea with…'?