Reasons to Travel to Shizuoka, Japan – Hike Tokaido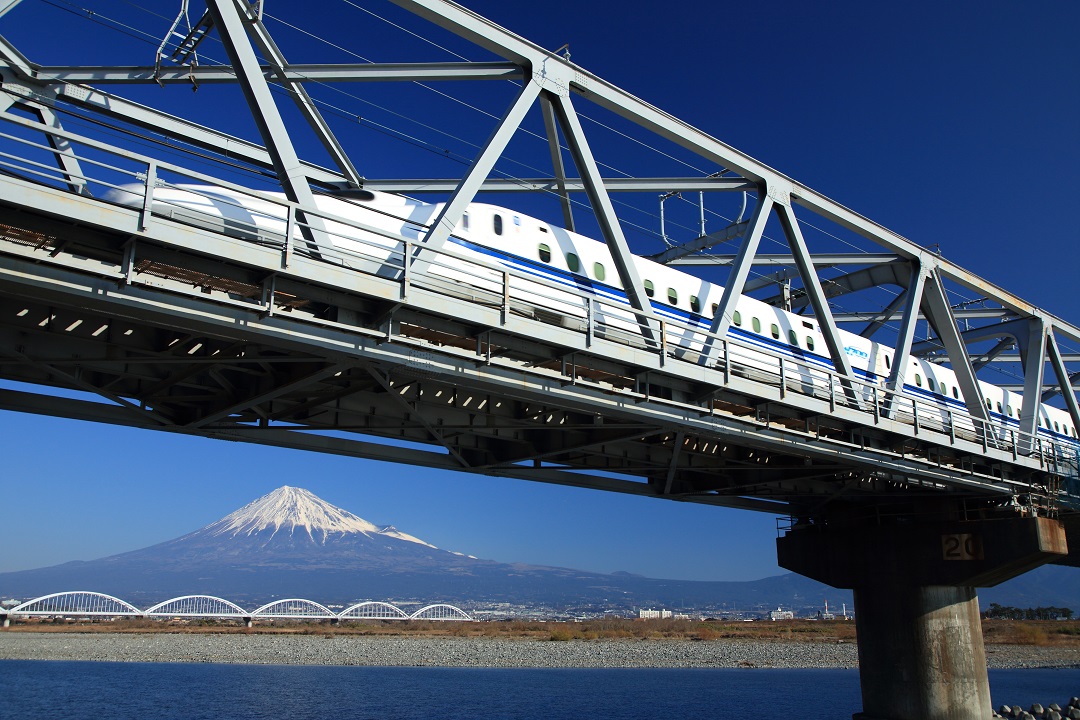 You might have seen this iconic photo of Mt.Fuji and the Tokaido Shinkansen bullet train. Guess where it is taken? If you travel between Tokyo and Kyoto, you will find the symbolic mountain in Shizuoka.
Traveling routes have played an important role for centuries to facilitate the flow of people, goods and information, and thus have supported the development of Japan. The high speed bullet train is surely one of Japan's greatest innovations in the 1960s.
Tokaido Shinkansen bullet train is named after the 500-year-old Tokaido foot-highway because it closely follows the ancient road, which links Tokyo with Kyoto and Osaka, Japan's new and old capital cities.
So, when you travel between these cities, you follow the footprints of Samurai and Shogun. The Shinkansen takes a little over 2 hours to get to Kyoto from Tokyo, whereas it took about 2 weeks for ordinary travelers and 3-4 days for couriers on foot in feudal times.
Are you interested in hiking this centuries old path, contrasting the modern and ancient route?
Here's what we offer!
Learn more about Tokaido.
Hike the Best Part of Tokaido, Hakone Hachiri, and Enjoy Ancient and Modern Japan – Experience Japanese Culture and Nature!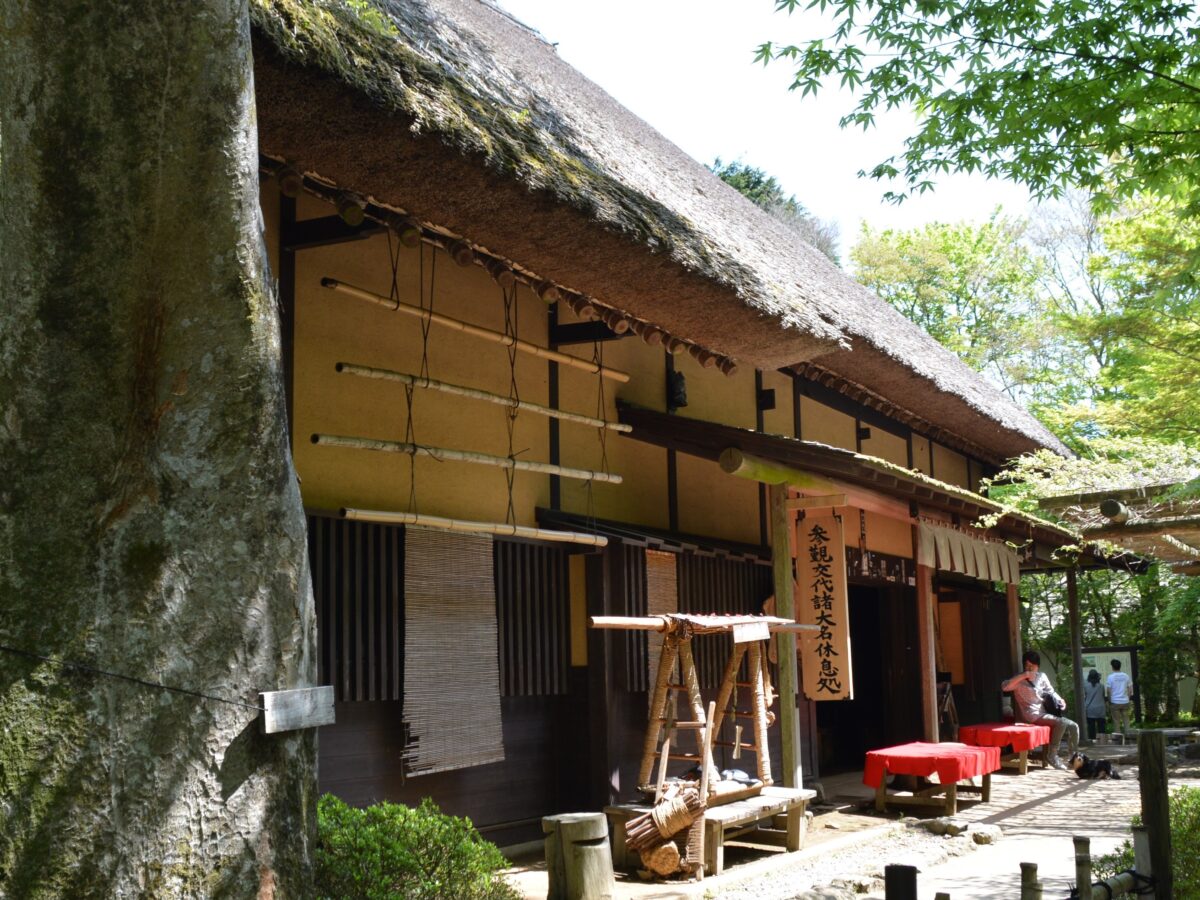 Hakone Hachiri is a section of old Tokaido (just an hour from Tokyo) which has recently been declared a Japan Heritage Area. You will learn about both Japanese culture and nature during the hiking.
In Japanese, Hachi means 8 and Ri is a unit of distance equivalent to about 4km (2.5 miles). So Hakone Hachiri is the 32km (20 mile) stretch of old Tokaido between Odawara and Mishima (a setting in James Clavell's epic novel "Shogun"), via Hakone.
In this tour, you will hike the best parts of the Tokaido route, skipping over modern busy roads by bus.
It enables you to enjoy walking the remaining parts of the original Hakone Hachiri path through the forest to Lake Ashinoko and Cedar Avenue, lined both sides with towering 400 year old Japanese cedar.
In addition, you will visit Amazake Chaya teahouse, one of the few remaining of hundreds of teahouses that adorned old Tokaido, Hakone checkpoint, the most strictly inspected checkpoint in feudal times as it was the closest to the shogun in Edo (Tokyo), Yamanaka Castle Ruins with its unique "waffle maker" fortifications, and Genbegawa World Water System Heritage Area where you can cool down with spring water from Mt. Fuji.
It is a great fit for people who want to hear stories of and see ancient and modern Japan through hiking. We also hope that you enjoy observing how Japan has developed by comparing the old and new parts of Tokaido, imagine the lives of people in feudal times, immerse yourself into a different culture and get energized by hiking through the forest and cedar avenue!
About your tour guide – Tony Everitt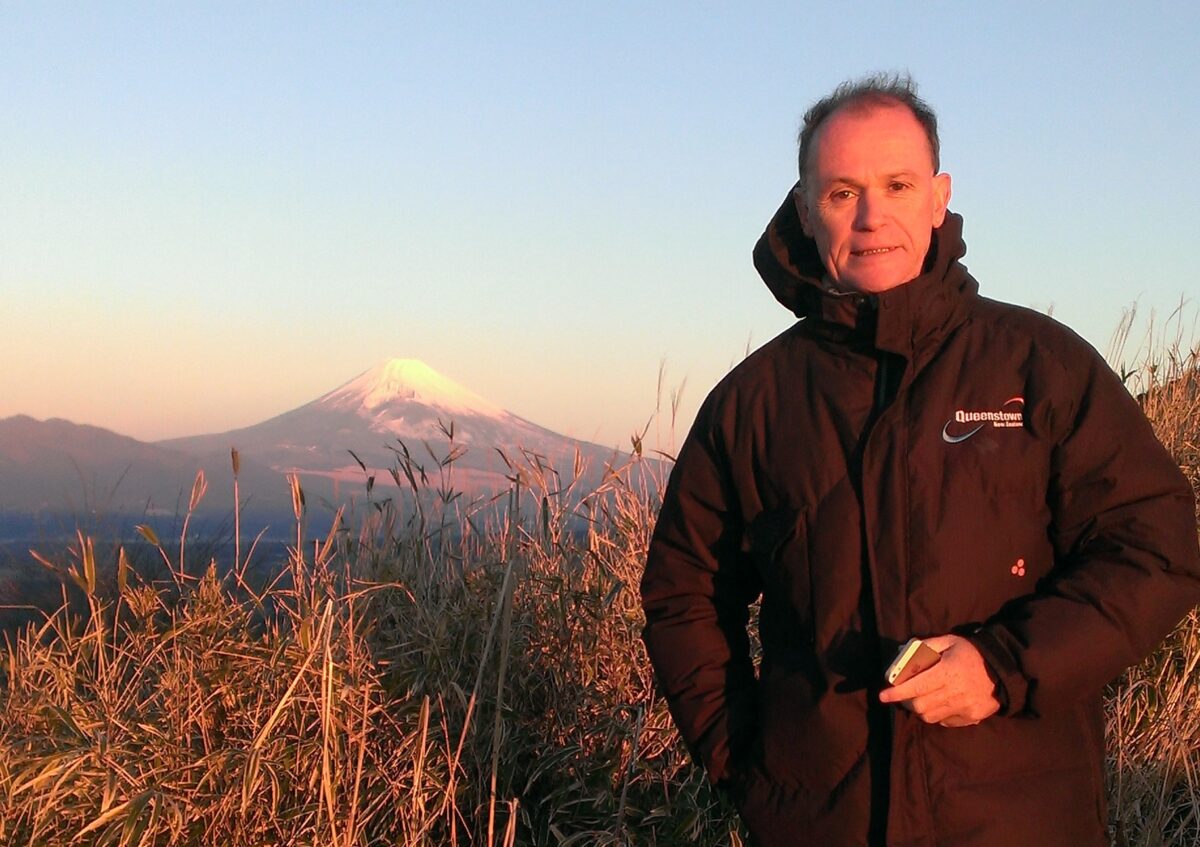 'Because Japan is fascinating!'. This was how Tony answered when I asked how he got interested in Japan. He passionately talked about how Japan, and later a living Tokaido road and Hakone Hachiri, attracted him.
Having been influenced by his father as a kid, Tony first got to know about Japan through its quality products and technologies such as Yamaha, Honda, Toyota, Sony, etc., as well as the world's first bullet train Tokaido shinkansen that became a driving force for the rapid development of Japan after the World War II. He wanted to know the secret behind Japan's ability to rapidly develop and produce such fine products.
'Tokaido is great because it's a living road!' Tony adds. Tokaido has been one of the most important roads for centuries and is still Japan's main arterial route. Tony wants to share knowledge and experience that he has gained through his decades of endeavor in Japan through heritage stories to those who are curious about the secrets of development of Japan.
How to book 'Hike Hakone Hachiri'
Book 'Hike Hakone Hachiri' here.
Other parts of Tokaido tours are available:
–Shizuoka, highlights includes several remaining spots shown in Ukiyoe (Hiroshige's woodblock paintings)
–Kakegawa, hiking through green tea fields and one of the most difficult paths on Tokaido
–Hamamatsu, the land of Mr.Tokyo Tokugawa Ieyasu who moved Japan's capital to Tokyo
Why don't you hike Tokaido and enjoy contrast between old and new roads of Japan?