10 Popular Activities in Shizuoka
When you travel in Japan, Shizuoka is worth visiting while making your way from Tokyo to Kyoto or vice versa. About one hour from both cities, Shizuoka offers unique experiences which take advantage of the abundant nature surrounding Mt.Fuji and Suruga Bay– the highest mountain and the deepest bay in Japan. Check out these 10 popular activities!
*The ranking is made based on page views of our website as of 2021/22.
Mt. Fuji Paragliding Experience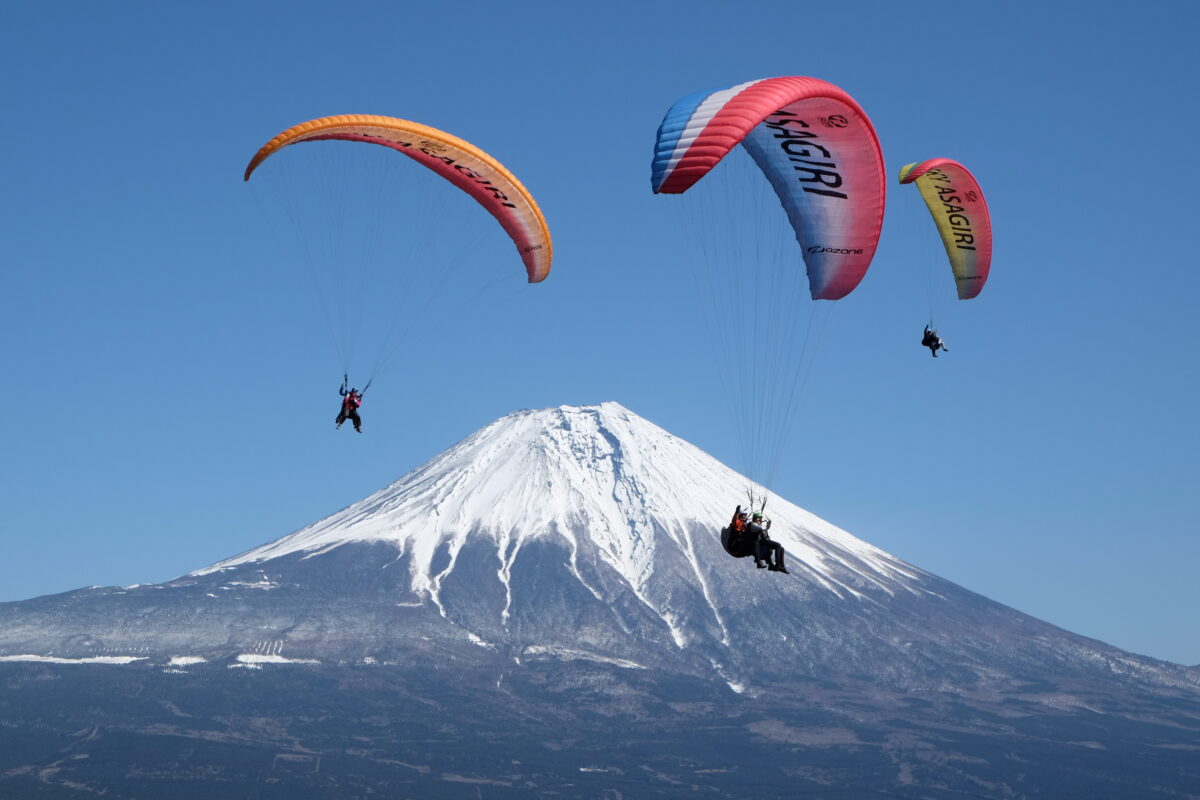 Enjoy exploring the sky around iconic Mt. Fuji with your instructor. 'Sky Asagiri' offers a unique paragliding experience near the mountain. If the weather is clear, you'll be able to see the majestic Fuji from a different angle: the sky! Run until take-off and fly away into the air while feeling the fresh winds of the sky!
This program is recommended even for total beginners.
Book here for Mt. Fuji Paragliding Experience
Forest Adventure: Mishima Skywalk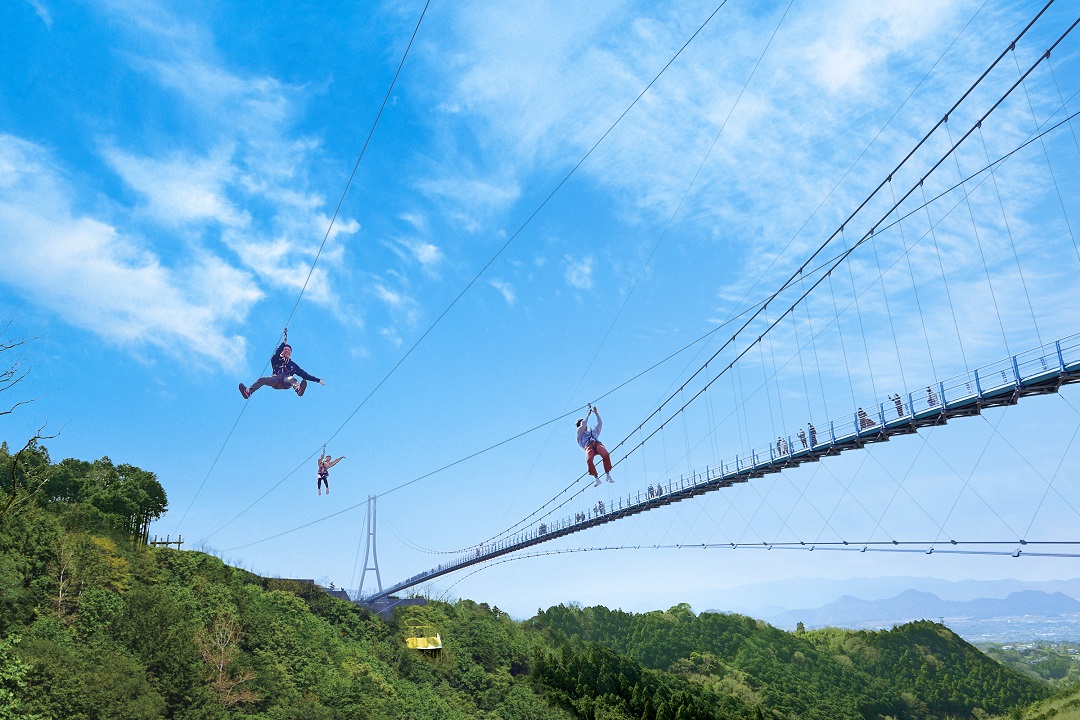 "Mishima Skywalk" is the longest pedestrian suspension bridge in Japan at a length of 400 meters. It showcases the spectacular sceneries of Mt. Fuji and Suruga Bay, weather permitting. This area offers you a marvelous chance to try zip lining in the forest and the sky. The Long-ZIP Slide reaches a height of 70 meters! You'll be able to enjoy truly unique views on this 560-meter long, round-trip ride.
Enjoy sliding toward Japan's iconic Mt. Fuji and the Skywalk bridge.
Book here for Forest Adventure: Mishima Skywalk
Shizuoka Tea with…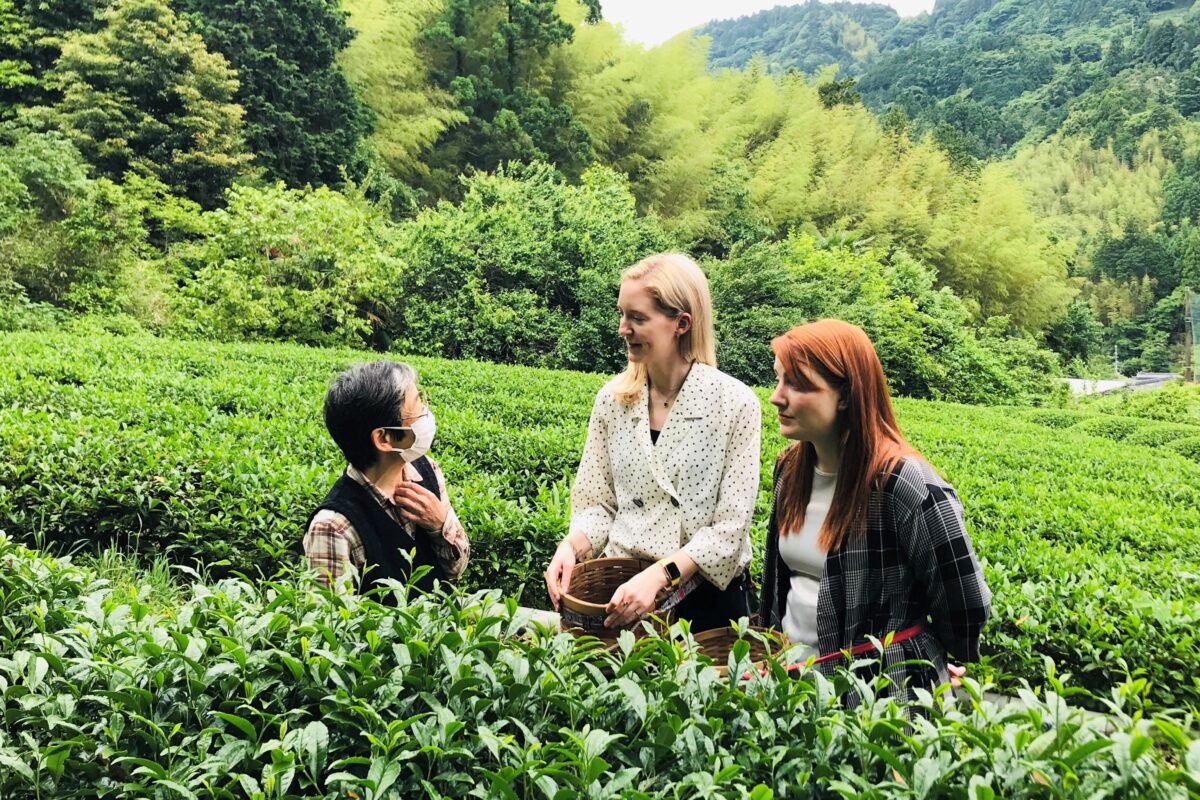 Shizuoka is one of the largest producers of green tea. In fact, you can see vast green tea fields throughout the prefecture. So a 'green tea experience' is one of the must-do's in Shizuoka. This tour provides you with authentic green tea experiences which emphasize interactions with local tea farmers at their farmhouses. The activities you'll try include tea picking, tasting, hand-rolling tea leaves, learning how to serve a good tea, etc. Meet the locals and join this hands-on experience!
Book here for Shizuoka Tea with…
Jogasaki coast created by Lava from Mount Omuro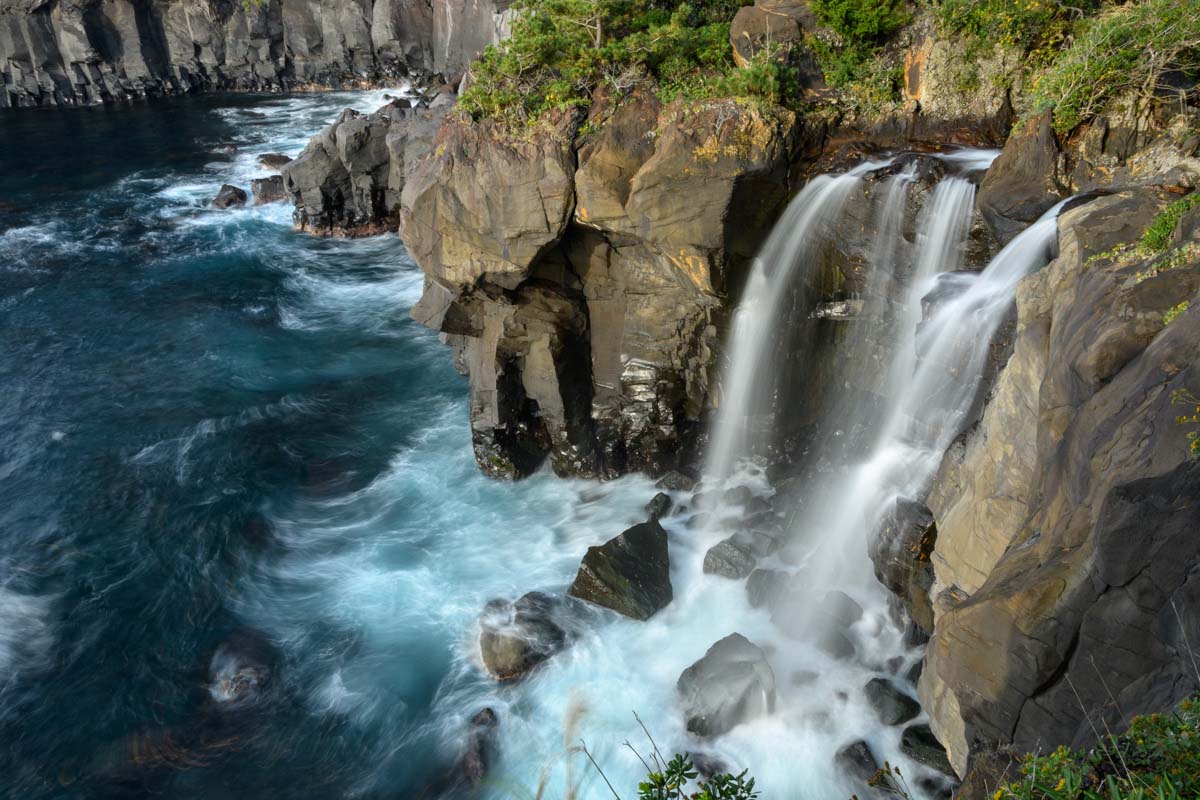 This walking tour gives you a great opportunity to explore amazing volcanic features including a lava cave and scoria rafts (special stones created from lava flows). The main sites are Mt. Omuro volcano and Jogasaki Coast– both with magnificent sceneries that were formed by lava about 4,000 years ago. Izu Peninsula Geoguide Association will show you the best part of the sites.
Enjoy a 360 degree view from the summit of Mt. Omuro while walking along the crater.
Book here for Jogasaki coast created by Lava from Mount Omuro
2D1N Mt. Fuji Glamping and Eco Tour Package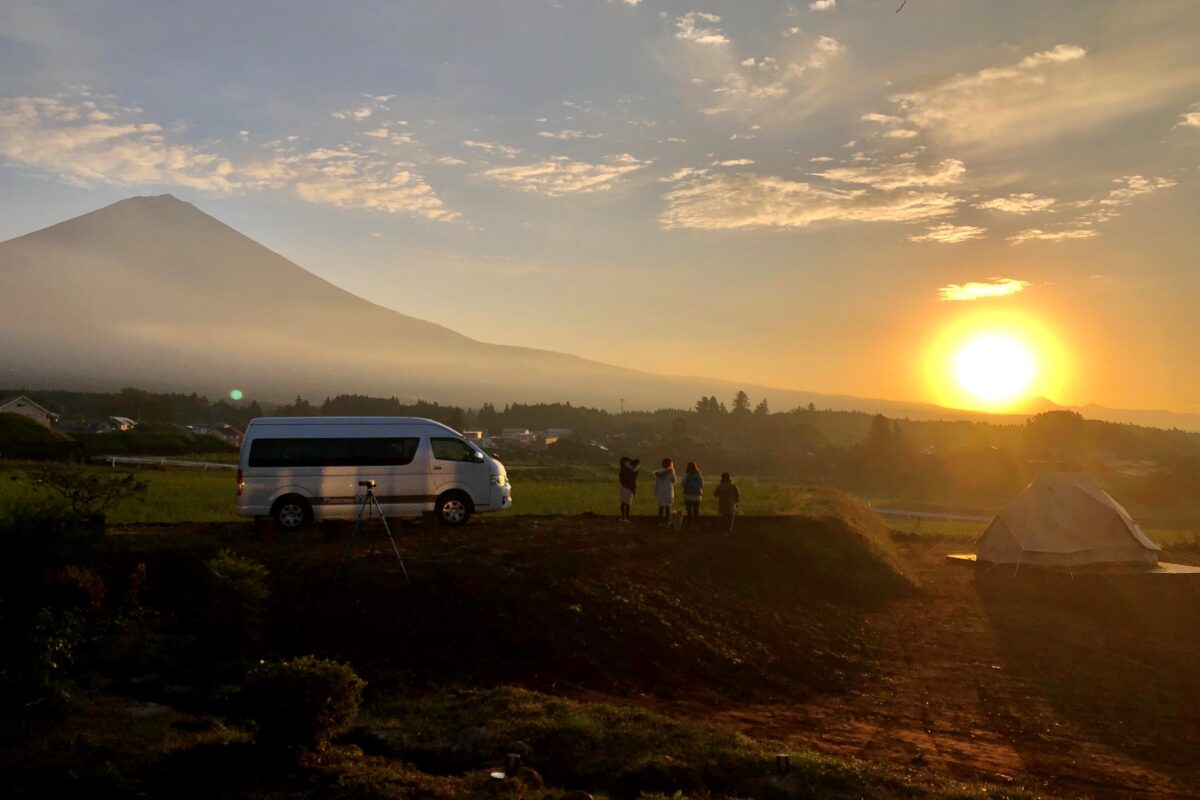 Just you, Mt. Fuji, and the Japanese countryside.
'Mt. Fuji Satoyama Vacation' offers a peaceful stay with its gorgeous surrounding environment, luxurious camping facility, and heartwarming interactions with locals. Specialists of ecotourism will take you to a World Heritage Site and share stories of local life, the environment, food, culture, and more!
Take a deep breath surrounded by nothing but stunning nature and soothing sounds.
Book here for 2D1N Mt.Fuji Glamping and Eco Tour Package
Five-Day Tokaido Tour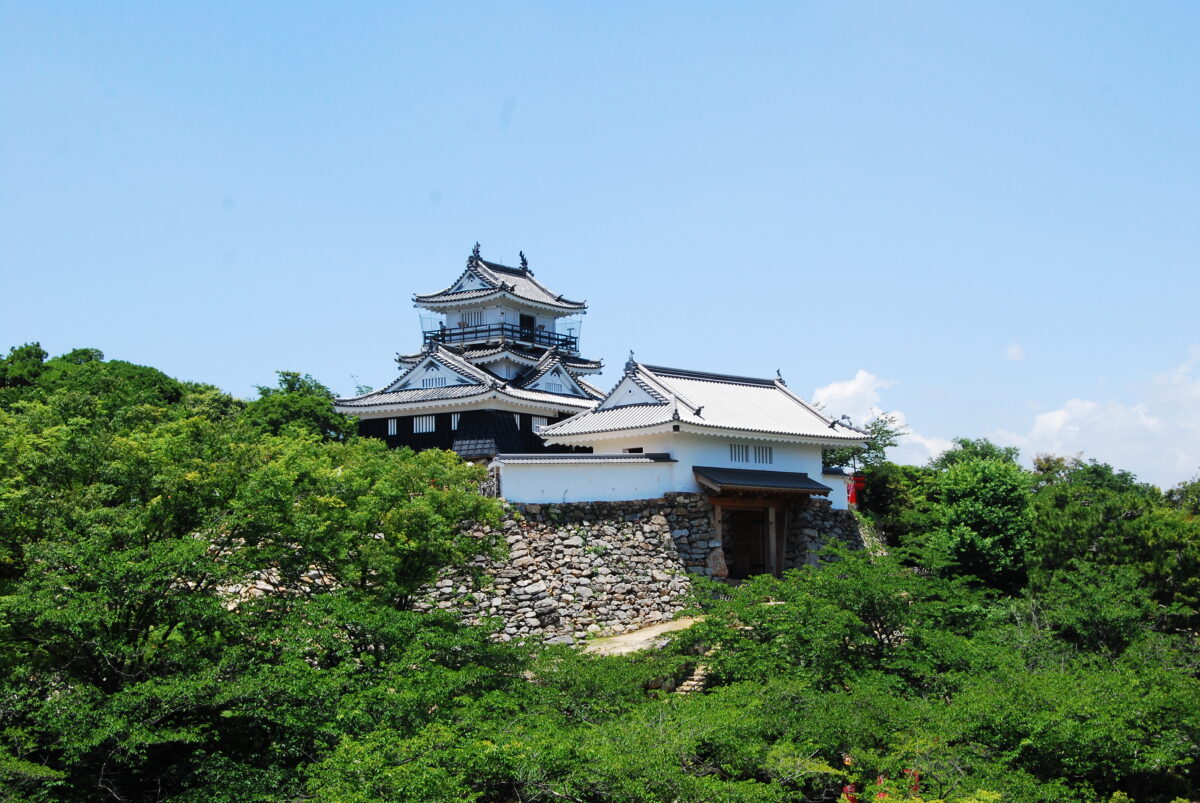 For five centuries, the Old Tokaido foot highway has linked Japan's modern capital of Tokyo with the ancient capitals of Kyoto and Osaka. So, when you travel between these cities, you'll follow the footprints of samurai and shogun. This tour includes one and half days of hiking, and three days of more leisurely exploring. You'll journey through natural and cultural sites in two of Japan's Heritage Areas.
Immerse yourself in the authentic history, culture, and natural splendor of this core part of Japan! Learn more about the tour.
Book here for the Five-Day Tokaido Tour
Sea Kayaking & Snorkeling in Shimoda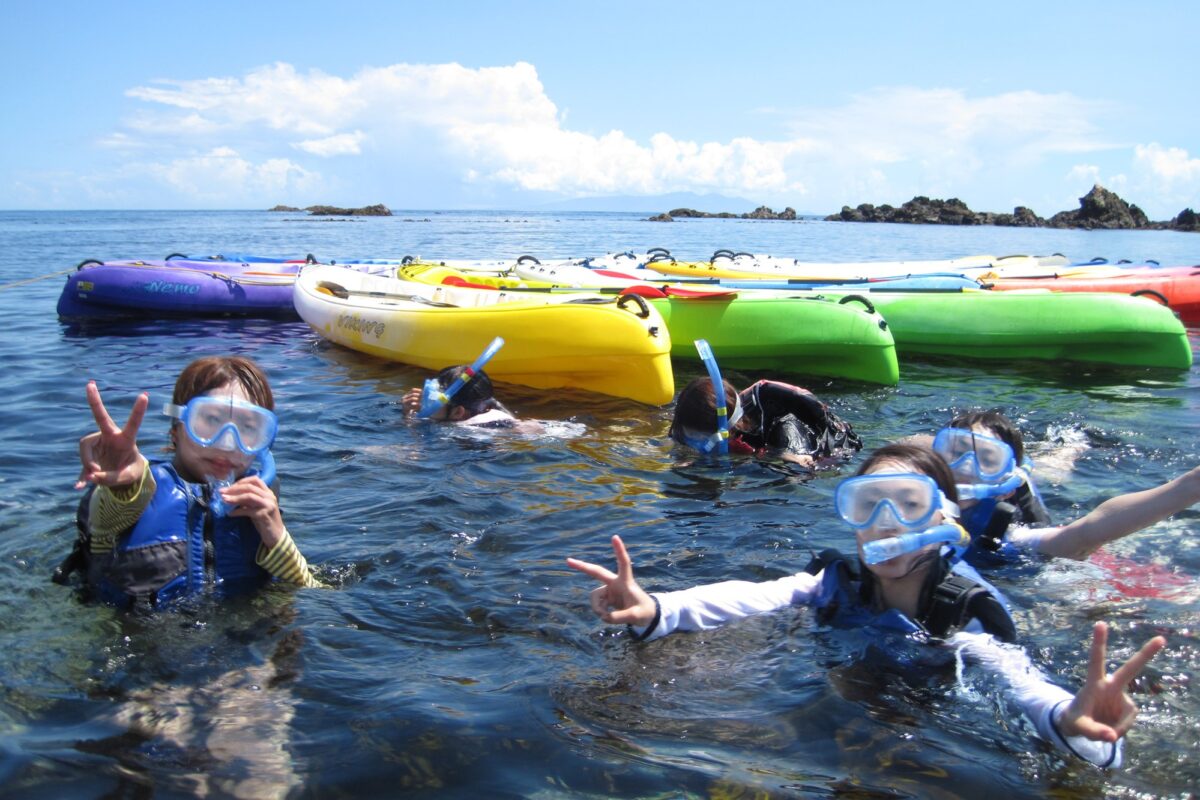 Shimoda boasts beautiful beaches and offers various marine activities. Enjoy sea kayaking and snorkeling while taking in the sights of the Izu archipelago and its white beaches. Schools of tropical fish and a variety of waving seaweed welcome you. KAI'TO sea kayaking school warmly accepts beginners!
In spring and autumn, 'Sport Kayaking' is recommended to adventure across rough water or ride the waves.
Book your Sea Kayaking & Snorkeling in Shimoda today!
Half-Day Rafting Experience Near Mt. Fuji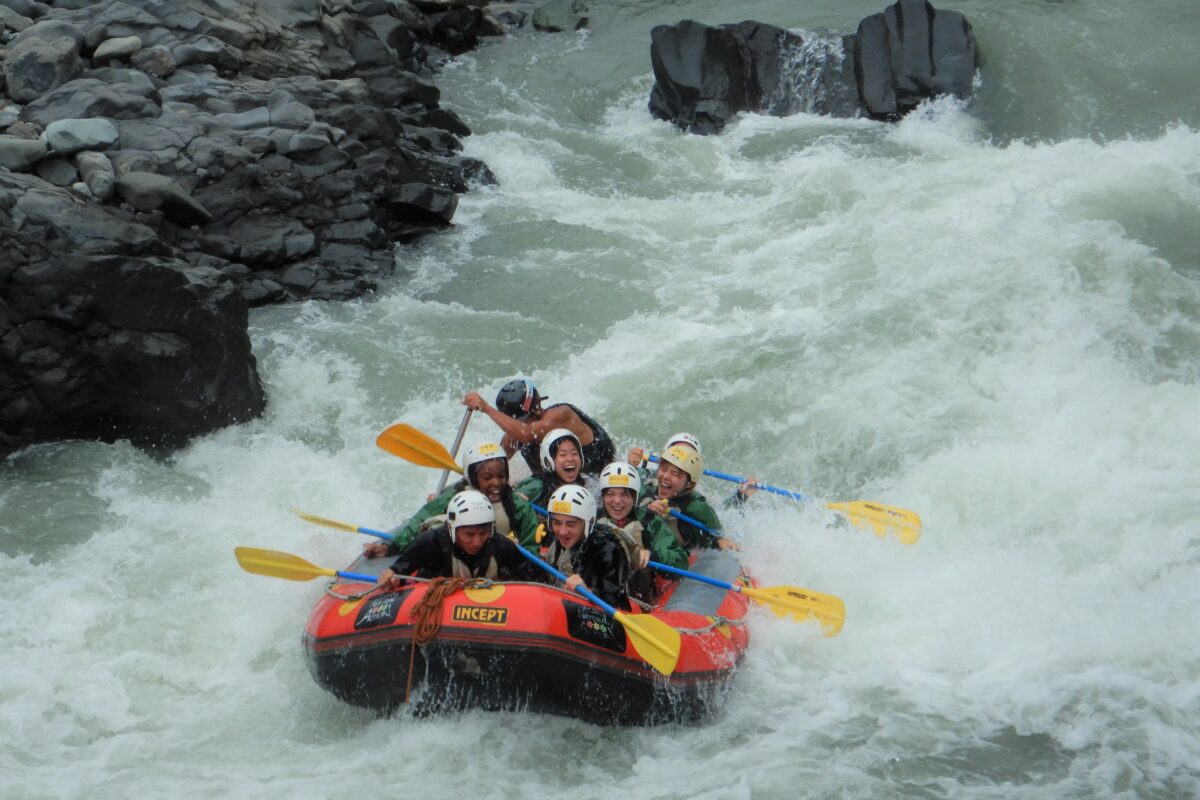 Enjoy a half-day rafting experience in the foothills of Mt. Fuji. The Fuji River has one of the top 3 fastest streams in Japan and gives you an exciting ride. The operating company 'Natural Action' pioneered rafting on the Fuji River and has over 20 years of experience. A trained guide will instruct you on how to have a safe and thrilling ride.
A BBQ option is also available for your hungry stomach after the adventure.
Book here for the rafting experience!
Hike Hakone Hachiri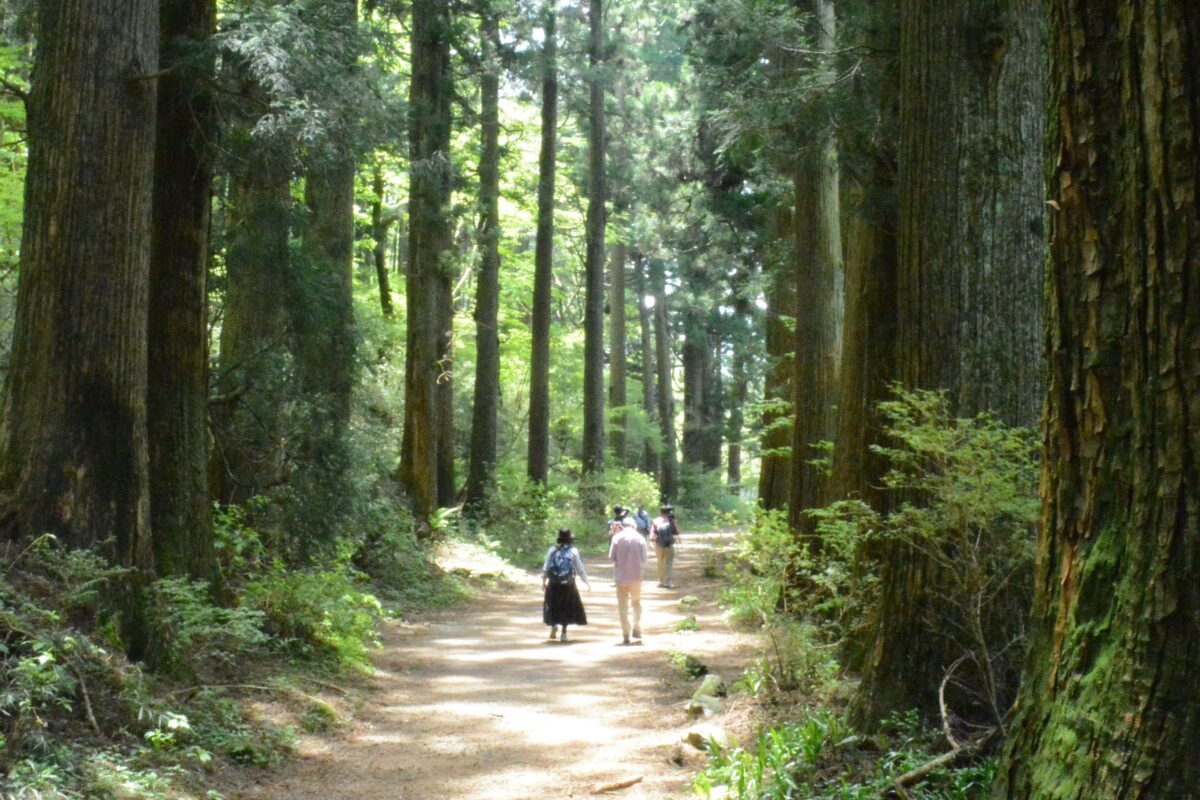 This hiking tour highlights the best parts of the 500-year-old Tokaido Highway. You'll walk a section of the highway which is known as Hakone Hachiri. Just an hour from Tokyo, it has recently been declared a Japan Heritage Area and is also a setting in James Clavell's epic novel "Shogun". The experienced guide has gained knowledge and insights through his decades of exploring in Japan. Through heritage stories, he will gladly share that knowledge with those who are curious about the secrets of Japan's development. Experience both ancient and modern Japan! Learn more about the tour.
Book here for Hike Hakone Hachiri
Night Spearfishing Experience on Lake Hamana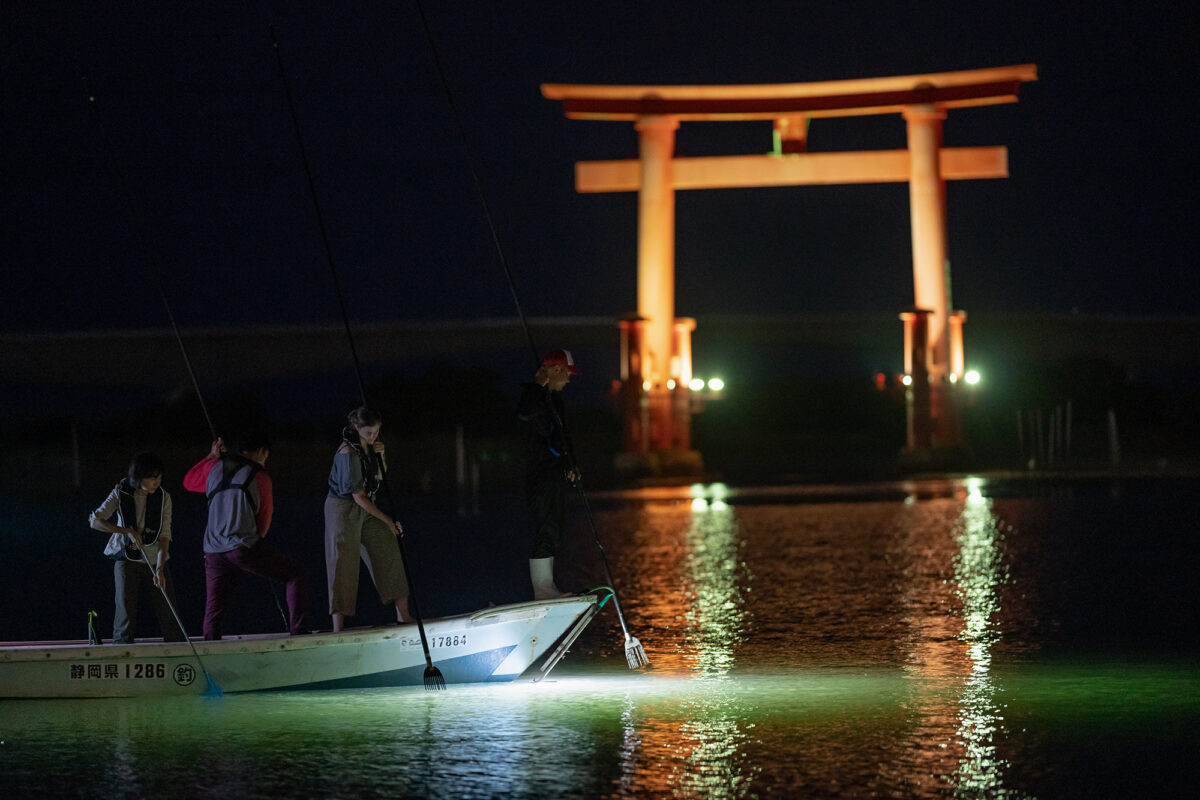 Try this century-old spearfishing technique called "Takiya-Ryo" at the beautiful and calm Lake Hamana.
Depart at sunset in a small boat and enjoy fishing with just a spear and net. Illuminated with lights, you can easily see the bottom of the lake and the many fish within it. You will enjoy eating your catch for dinner under the night sky, while relaxing on a raft with chairs and tables. Then, stay at a private lodge with a dedicated dock, so you can leave for your fishing excursion directly from the inn. You can venture out after dinner as well.
Book your Night Spearfishing Experience!
Explore the spectacular natural environment, authentic Japanese culture, unique history and renowned cuisine of the majestic home of Mount Fuji!