Spend a night at a traditional Japanese farmhouse and enjoy a green tea experience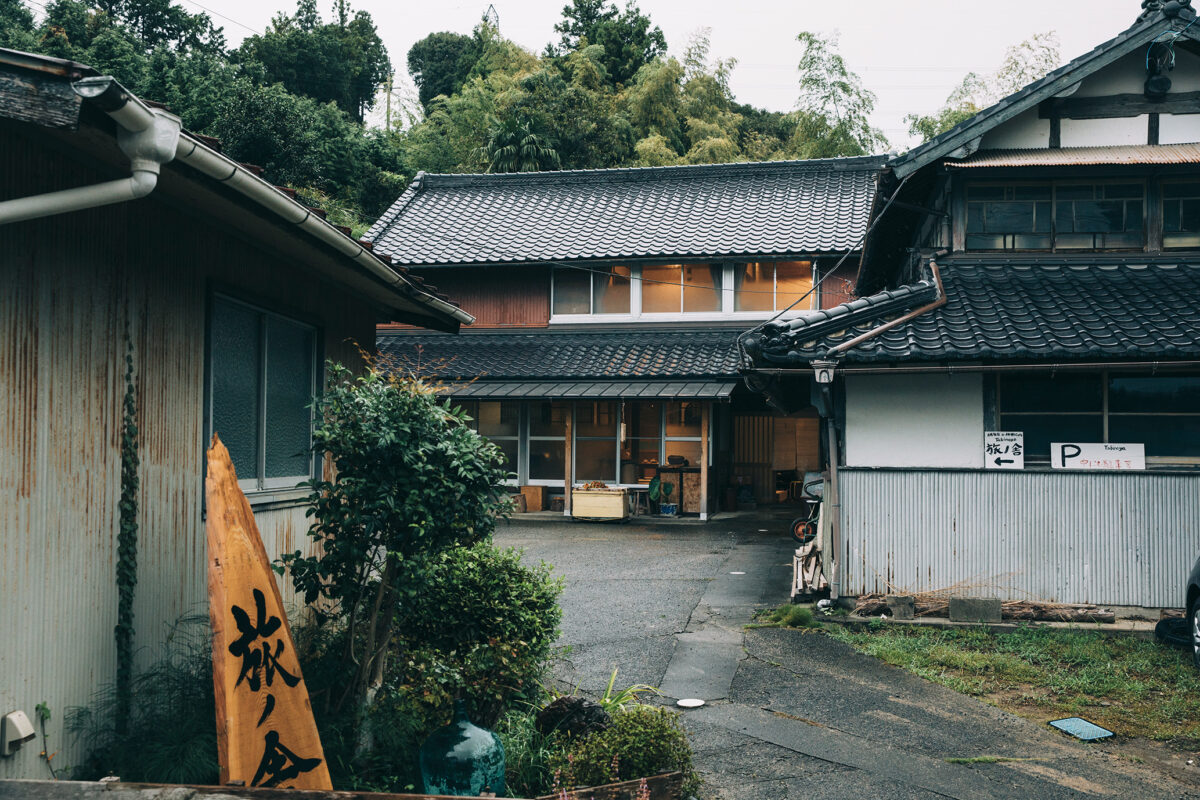 If you want to relax in the Japanese countryside and experience green tea activities with locals, Shizuoka is a great fit for you. In addition, if you are interested in Japanese history, you can visit some nearby ruins of historic Japan. About two hours away from Tokyo by bullet train, Kakegawa in Shizuoka Prefecture has all of these things.
Situated in one of the largest green tea producing areas is Tabinoya. Tabinoya is a renovated 70-year-old Japanese inn, which was once a green tea farmhouse. It's located in a small post town along the centuries-old Tokaido Highway, and it offers a laid-back stay which includes green tea experiences with locals. Staying in Tabinoya, you will get a glimpse of the lifestyle of farmers who once lived there, as well as other Japanese people in the area.
The owner has inherited the wisdom of ancestors who used to live at the farmhouse. That wisdom is how to get food from nature, and the value of trading without money. The bamboo and plum trees surrounding Tabinoya are used to make bamboo shoot tempura and plum wine. So, the basic approach to food has been to make what you eat. The locals also share their food with community members. In Tabinoya, you will enjoy homemade meals using locally produced ingredients. If you help prepare meals, you will learn some of this wisdom.
Tabinoya has two bedrooms. One is a Japanese style tatami room and the other is a western style bedroom. The property comes with a large, iron, cauldron-shaped bathtub called "goemon-buro" which is said to have been popularized in feudal times.
Green Tea Experience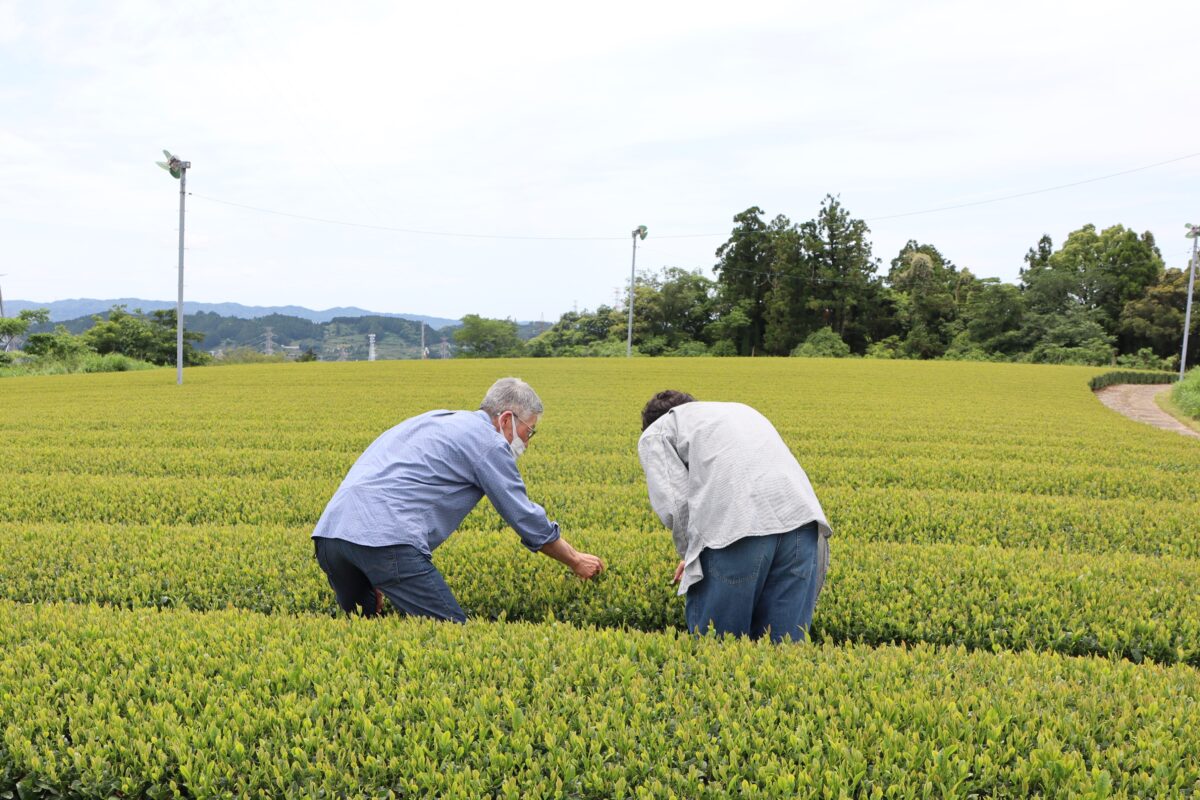 Since Tabinoya used to be owned by a tea farmer and is located in a green tea producing area, tea is deeply rooted in the life of residents. The green tea experience is key for travelers to dig deeper into local living. Tabinoya offers different green tea experiences depending on the time of year. For example: harvesting tea leaves, visiting a tea factory, or cutting grass to prepare for the next planting season.
Besides the fact that Kakegawa is one of the largest green tea producing regions, what makes the area stand out is the technique used to grow tea. Many of the farmers employ the traditional tea-grass integrated system which is recognized as a Globally Important Agricultural Heritage System by the United Nations. It utilizes "Chagusaba(semi-natural grasslands)". The farmers cut the grasses and place them on the tea farms as natural fertilizer and moisturizer for Chagusaba. You can learn more about Chagusaba here.
One of the partners of Tabinoya, Mr. Sugimoto, is a third-generation local tea farmer who has been producing quality green tea using the Chagusaba farming method. His farms are surrounded by wild broadleaf bamboo and thus it is necessary to cut them down.
"It is hard work to cut the broadleaf bamboo, chop them into small pieces and then spread them to the bottom of the green tea roots. However, I continue to preserve what I have inherited from my ancestors," Mr. Sugimoto said.
When we stepped onto the field which used Chagusaba, it was noticeably softer and we were able to tell straight away that something was different.
About the Owners of Tabinoya: Mr. & Ms. Yamada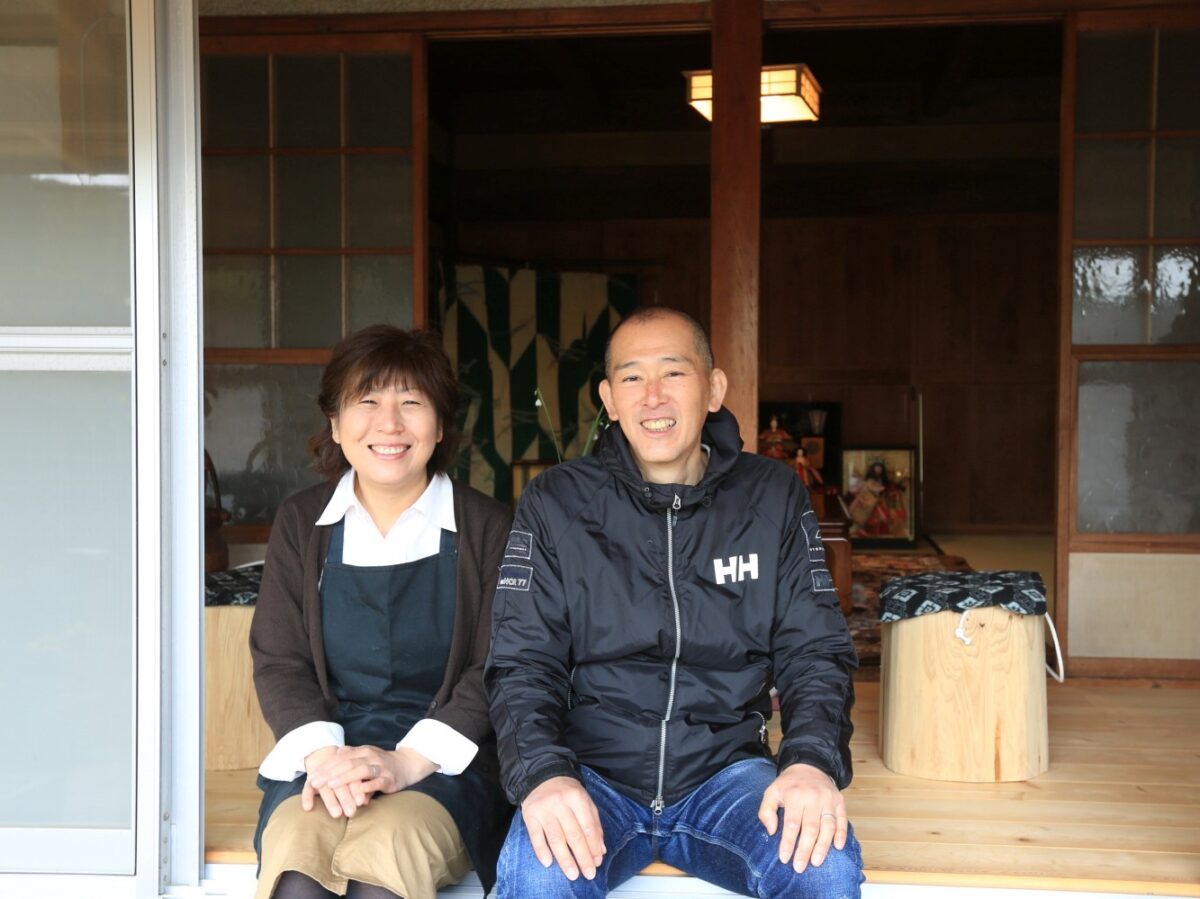 After decades of working for a travel agency, Mr. Yamada started his second life in Okinawa; a southern, tropical island of Japan which is also a popular travel destination. He was attracted to its unique culture, fostered by the tumultuous history, and he hoped to live closer to locals. One day, he came up with the idea to make use of off-season holiday houses owned by residents in the area. He registered the houses to Airbnb, hoping for the guests to have authentic Okinawan experiences just like he wanted. In the meantime, he also developed the activities of locals (sugarcane harvesting, barbecuing on a beach, visiting secret beaches, freediving, etc.) into tours so that travelers could experience life in that community.
Gradually and naturally, he wanted to set up his own business and so he started looking for a place to start. Having considered several locations (I could write a chapter for just this story), he ended up launching his business in his hometown: Kakegawa, Shizuoka.
"The cup of green tea that I had there after a long time was really flavorful," Mr. Yamada said.
Similar to Okinawa, Kakegawa has its own unique features to share. He wants to help travelers have authentic experiences by interacting with locals and he hopes they will bring those experiences back to their own homes. For example, if travelers enjoy green tea in Kakegawa, it will be great if they can enjoy green tea back in their home country as well. Not only do travelers get impactful experiences, but he also hopes locals will learn from the travelers and benefit mutually. This is his ongoing mission.
How to Book a Plan
To book 'Spend a night at a traditional Japanese farmhouse!' click here.
Other activities which Tabinoya provides are:
– Let's Hike Tokaido and Stay at 70-year-old renovated farmhouse
– Hike Tokaido and feel remnants of feudal times
– Tea Village Adventure Tour in Shizuoka
– Green Tea Trip in Kakegawa, Shizuoka – learn about local SDG practices
Why don't you spend a night at a traditional Japanese farmhouse and enjoy a green tea experience?