Shimoda as a Fishing Destination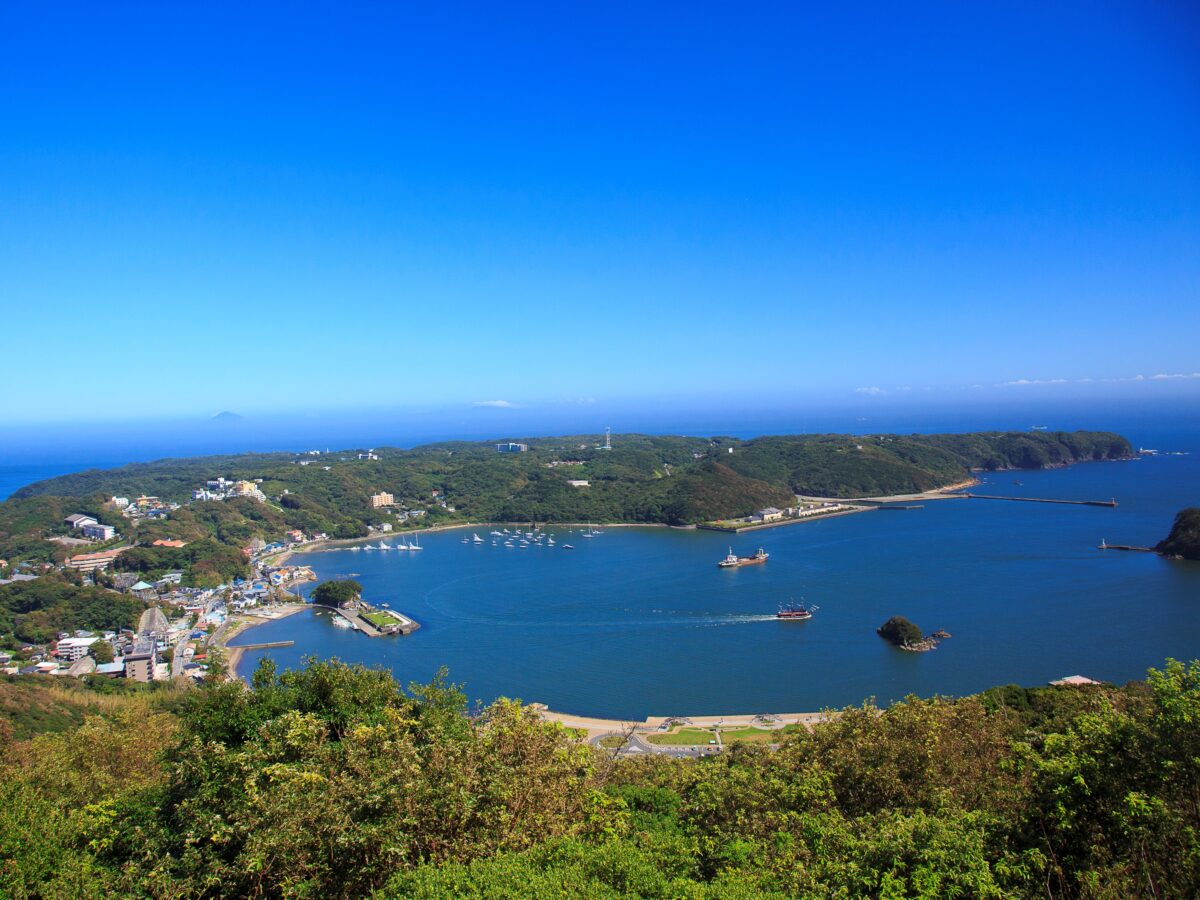 Shimoda is located at the bottom of the Izu Peninsula and it's one of the closest tropical resort areas to Tokyo. It takes about 2.5-3 hours by bullet train and local/express train. The Izu Peninsula was once a volcanic island and a group of undersea volcanoes far south of mainland Japan. Formed by volcanic eruptions and tectonic movement, the peninsula has a dynamic topography that cannot be seen elsewhere. It was recognized as a UNESCO Global Geopark in 2018.
In addition to its volcanic features, Shimoda is famous for beautiful beaches. The area is blessed with rich fishing thanks to unique geographic features such as the nearby Suruga Bay (Japan's deepest). From professional fishers, to beginners and families, Shimoda is a great place for fishing. You can enjoy on and offshore fishing all year round.
In July, Shimoda holds the International Marlin Fishing Tournament, which helps pass the tradition of catching marlin down to future generations.
Another blessing from the volcanic activity of the area is that there are many hot spring resorts around the peninsula. If you visit one of them after a long day of fishing, it will be a great way to relax and feel refreshed.
Fishing with Hyosukeya – a Great Marine Experience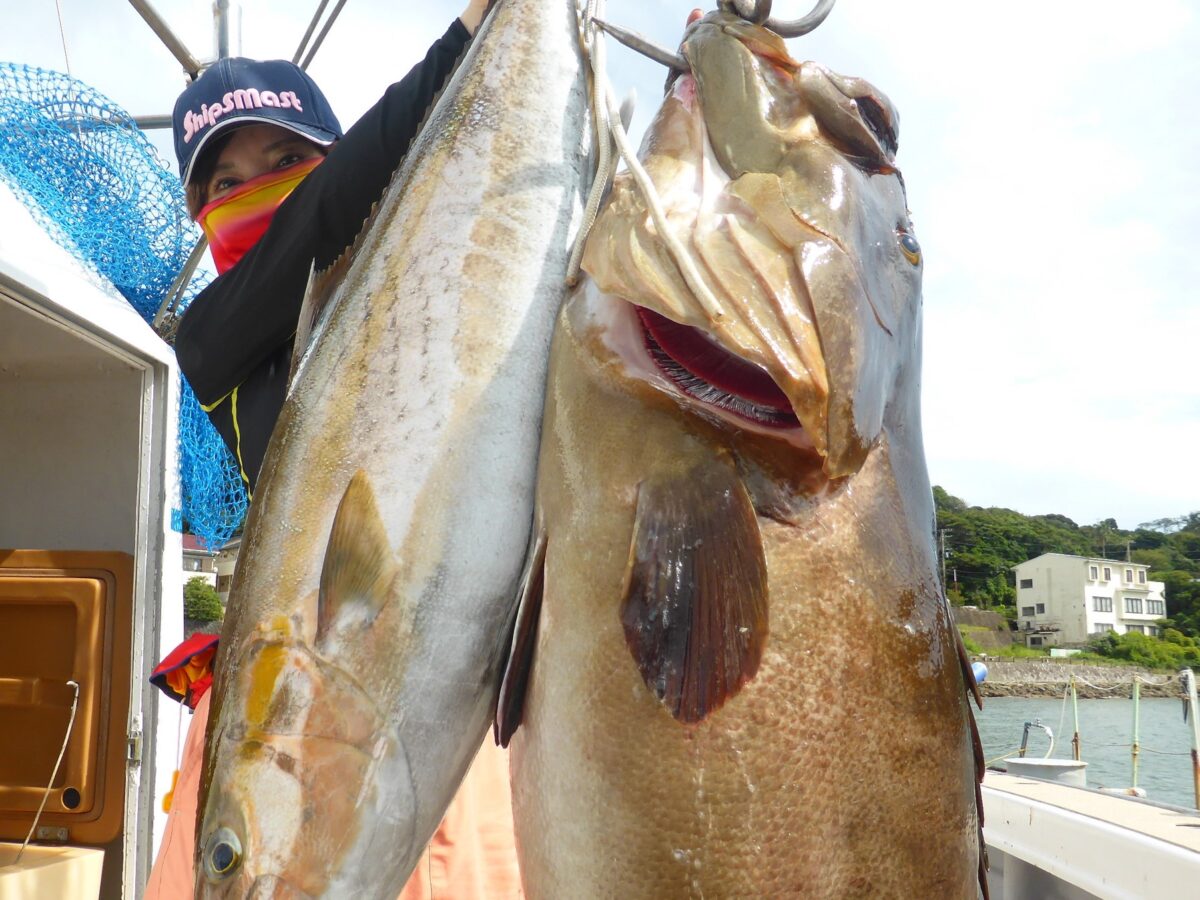 This fishing excursion is offered by a local fishing inn called Hyosukeya, which has been in business for four generations!
The tour typically starts at 6:00 a.m. in front of the inn. The types of fish you can catch vary depending on season, but the captain loves to catch madai (red sea bream) and kue (longtooth grouper). Once your life jacket is on and you are ready, you'll leave the coast and head out to sea. While going to the fishing point, you can enjoy feeling the fresh morning air. In the morning, you'll get some practice by fishing for mackerel, which is the bait for your main targets.
The captain will assist you, depending on your needs. He warmly welcomes beginners, couples, families, and solo fishers. There is a fee per fishing rod, but you are able to share among your group members. Hyosukeya hopes to provide you with relaxing and exciting fishing experiences.
The tour starts at 6:00 a.m., so if you prefer to stay the night before, Hyosukeya provides a cozy room by the sea with extra costs.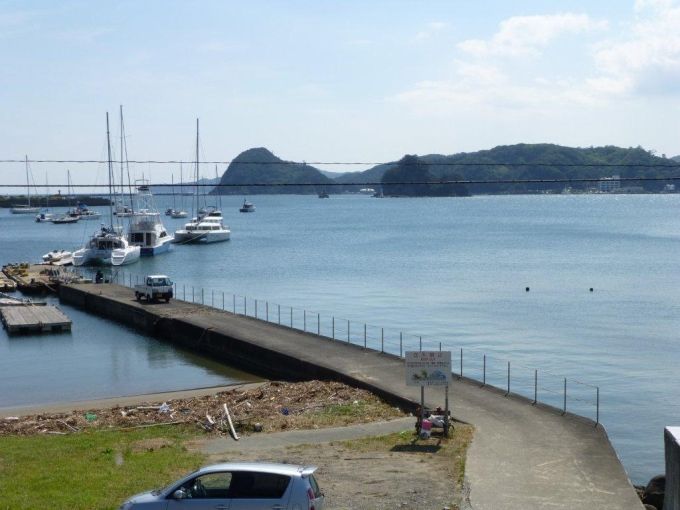 About the Captain: Mr. Suzuki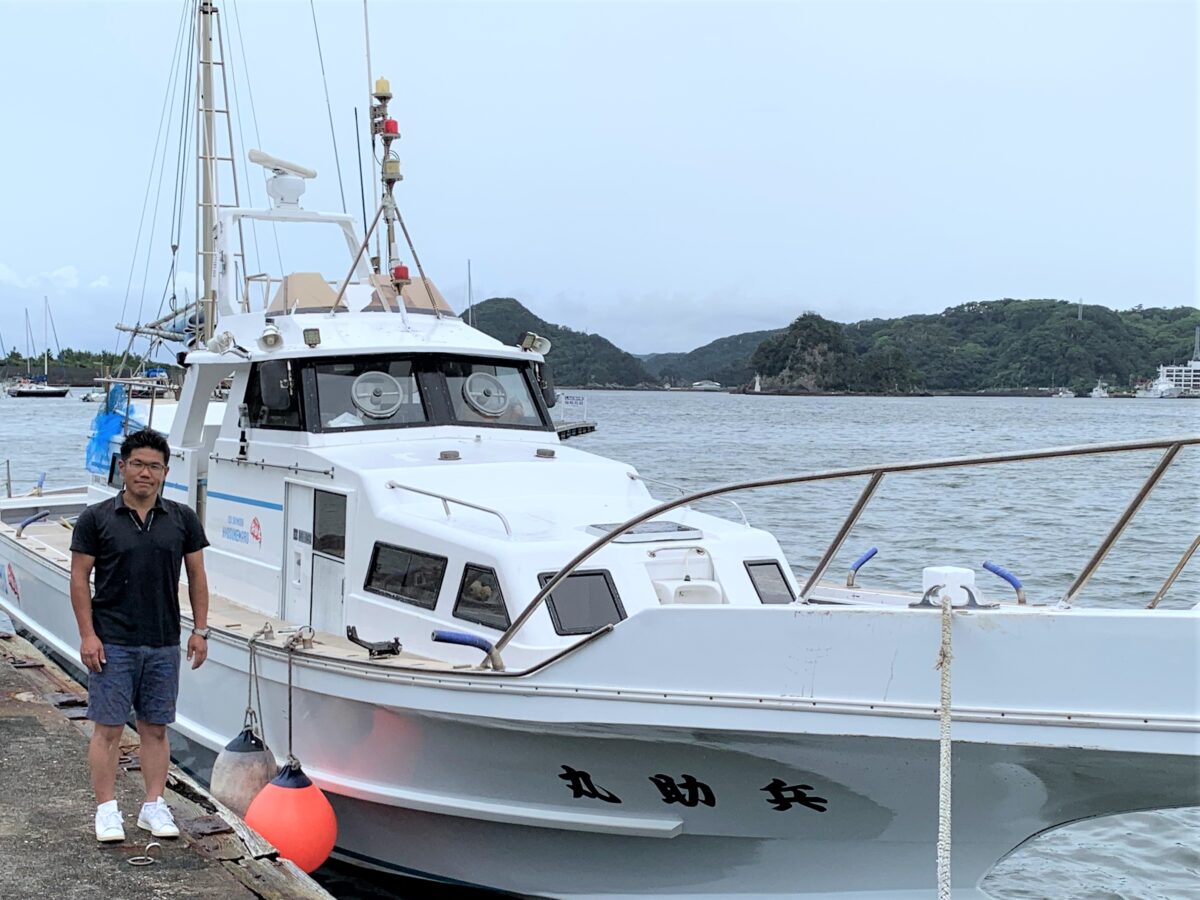 Mr. Suzuki is a cheerful seaman who is the fourth generation owner of the inn. He has been working as a captain for over 25 years and has welcomed many visitors on his boat and at his inn. You'll notice that there are many large fish prints and photos of his customers at the inn's entrance. He continually strives to offer quality experiences to his guests.
He talks passionately about how the sea in Shimoda is rich in biodiversity, and thus he is able to have a wealth of fishing experiences. When he met a school of hammerhead sharks just tens of kilometers away from the peninsula, he was amazed that the ecosystem there worked in harmony.
He and his wife love to travel to beach resorts abroad, and have met kind locals during their travels. This experience motivates him to welcome visitors from abroad and assist them with having a great time in Japan.
In the future, he hopes to revitalize the Shimoda region by accepting more people from abroad and contributing to the municipality. Mr. Suzuki was born and raised in Shimoda and knows many local places. If you ask him where and what to eat, he will gladly share his recommendations!
How to Book a Plan
To book 'Fishing Experiences for the whole family' click here.
Why don't you enjoy fishing in Shimoda?